Modern
The 7 Best Kitchen Layouts For Modern Kitchens
Planning a kitchen renovation? Here are 7 popular Kitchen layouts to consider, along with the pros and cons of each. Kitchen design does not have to be....
---
If you're planning on renovating your kitchen, you may find yourself torn between layouts such as the galley L-shaped, one wall kitchen, galley kitchen design to name a few. They do have their pros and cons, but only you can decide which one works best in your home.
These 7 popular layouts to consider for your renovation will help you in making that decision, as they share information about both designs and help you narrow down your options so that you can make the most of your space in the best way possible.
What You'll Learn about:
The galley layout
The L-shaped layout
The U-shaped layout
The island layout
Open-plan spaces
The one wall kitchen layouts
The peninsula layout
Design Ideas and Tips


Click Play For Quick Summary
1. Galley Kitchen style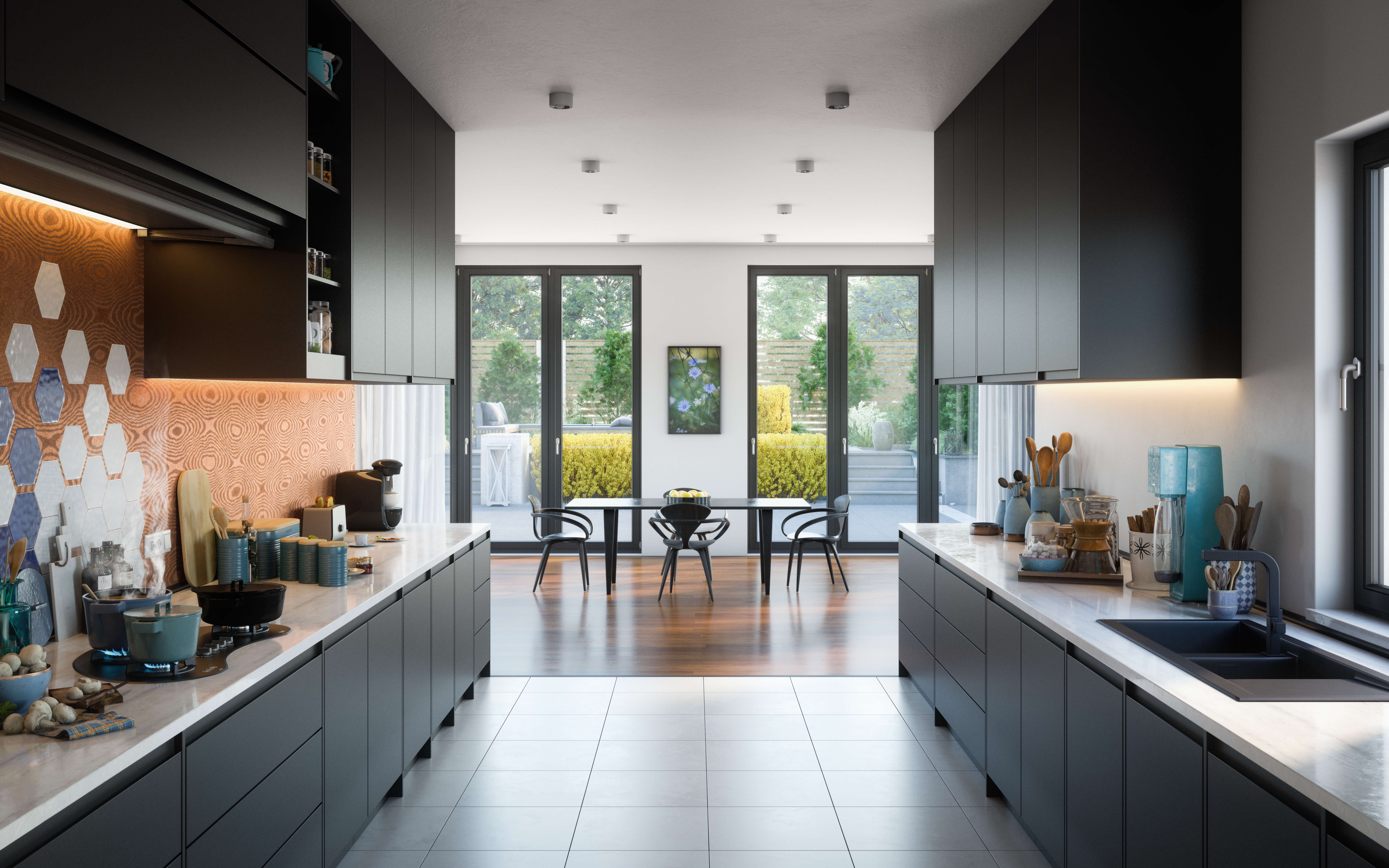 A kitchen galley is a long and narrow kitchen configuration that features an entrance walkway in its center. The cabinets and countertops are built along the same wall, as well as in the two kitchens where each component is set in two adjacent walls. Self-contained galleys often have windows, and sometimes glass doors to allow natural daylight. Alternatively, it may be placed within the passageway or served to bridge rooms whose ends have closed casings. Galley kitchens are practical solutions for tiny spaces which are commonly found in urban apartments mainly within older buildings.
Use the galley layout for space efficiency
Galley kitchen layout is among the space-efficient choices available. They're excellent as a cook and maximize storage and workspace in small rooms. Its ultra-efficient layout is a fantastic option if you need an inexpensive small kitchen to maximize your space.
2. L-Shaped kitchen layouts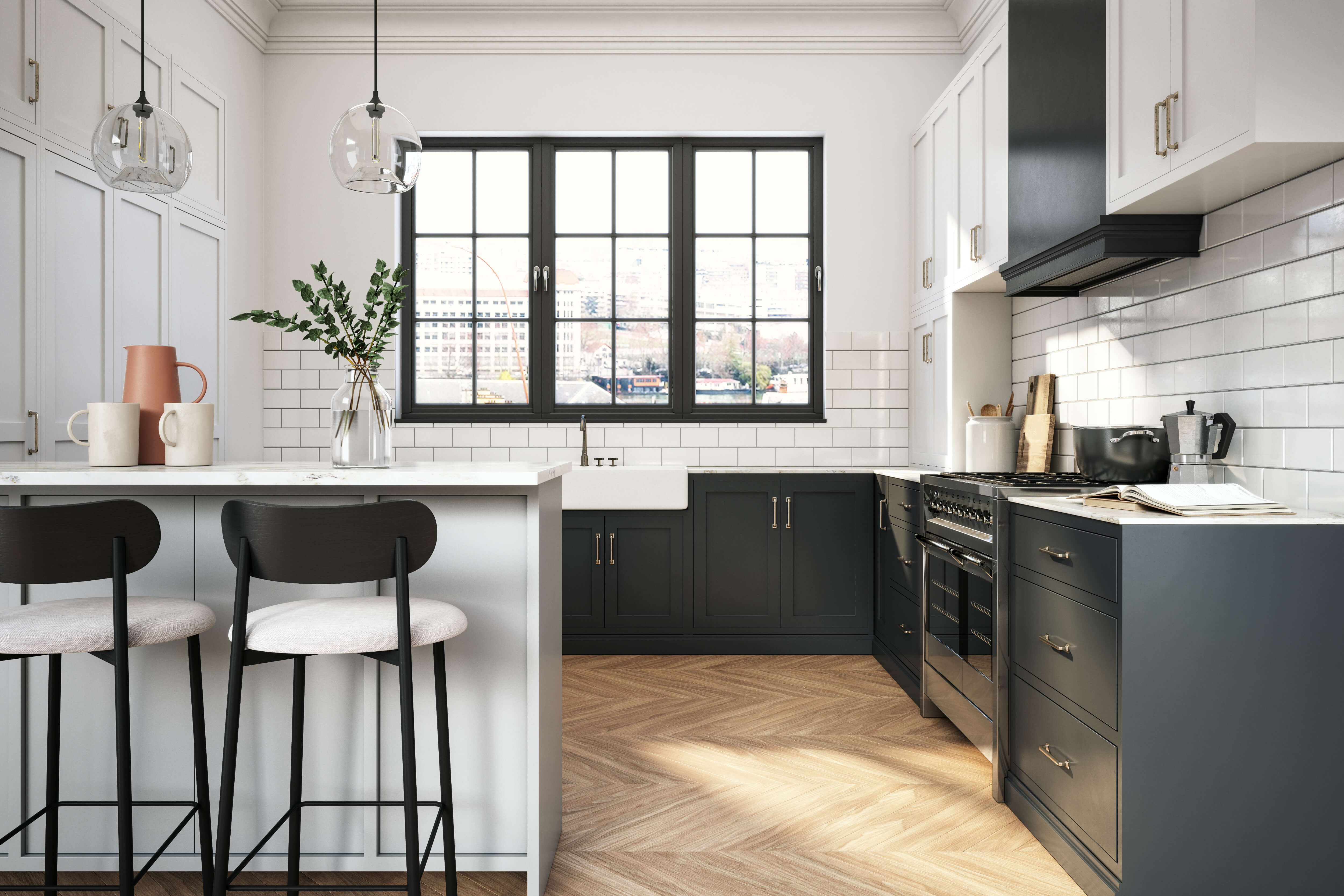 When it comes to kitchens, the L-Shape is a popular choice. The reason why this design offers extra space for your countertops and storage while still providing room on either side that can be used as dining zone or breakfast nook? You'll find no better arrangement than an open living area with two adjoining walls which form angles at their base - creating more surface area in one small square footage!
Choose an L-shape for a party kitchen
An L-shaped kitchen is ideal for those who plan to entertain. This layout features an island, which offers a great vantage point for hosting dinner parties and other get-togethers. It also leaves room for multiple bar stools, so you can have more people help out with food prep during a big event. Because it's longer than it is wide, an L-shaped kitchen works well in smaller spaces, making it a good option if you don't have much square footage to work with.
Love your corners with an L-shaped layout
The most commonly used layouts are L-shaped with at least a curved course. Classical designs use two adjacent rooms for continuous work surfaces and cabinetry. The central room allows you to enjoy a large feel and can add an island with additional worktops and storage. L-shaped kitchens are classic timeless designs, says Magnets staff. The open floorspace it provides allows for optimum access to all corners.
Get started with Mod Cabinetry today!
3. U-shaped kitchen layout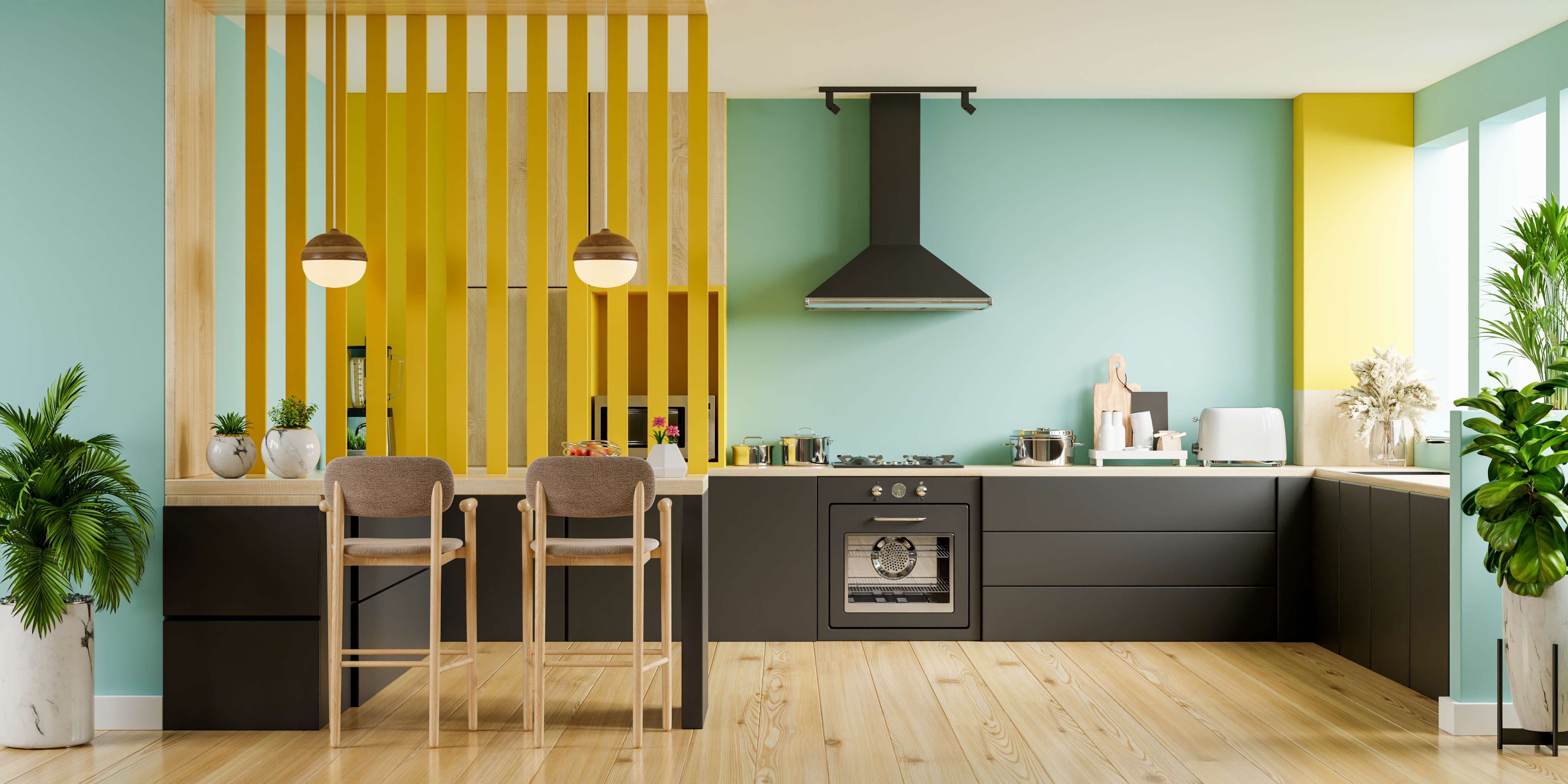 If you are looking for a modern, upscale feel for your kitchen, then a U-shaped kitchen layout may be right for you. This layout offers efficiency by combining all of your kitchen's appliances into one space, and a sleek look by surrounding that space with counters. While it is not as flexible as other layouts when it comes to cooking in multiple spaces at once, it is still an option that many homeowners prefer.
U-shape For Optimal Counter space
The U-shaped kitchen is becoming more popular because it provides an opportunity for great workflow and multiple users at the same time. This type of layout also has less chance to get cluttered with items while still allowing you enough space in your work triangle, so make sure not miss out on any potential productivity by keeping these areas open! This is also a great layout for two cooks since your work triangle and work surface create an optimal cooking space.
U-shape for best Counter space
U-shaped cooking areas offer extremely convenient options. It consists of 3 sides of countertops extending from each side ensuring ample room to cook. This is the easiest way to achieve that comfortable triangle that is so often mentioned in kitchen design – where your refrigerator, cookware and washing machine are easily accessible. It also makes for easy two-person cooking in one room, to facilitate team dinner-making activities. U-shaped kitchen design works best in small spaces.
4. The Kitchen Island layout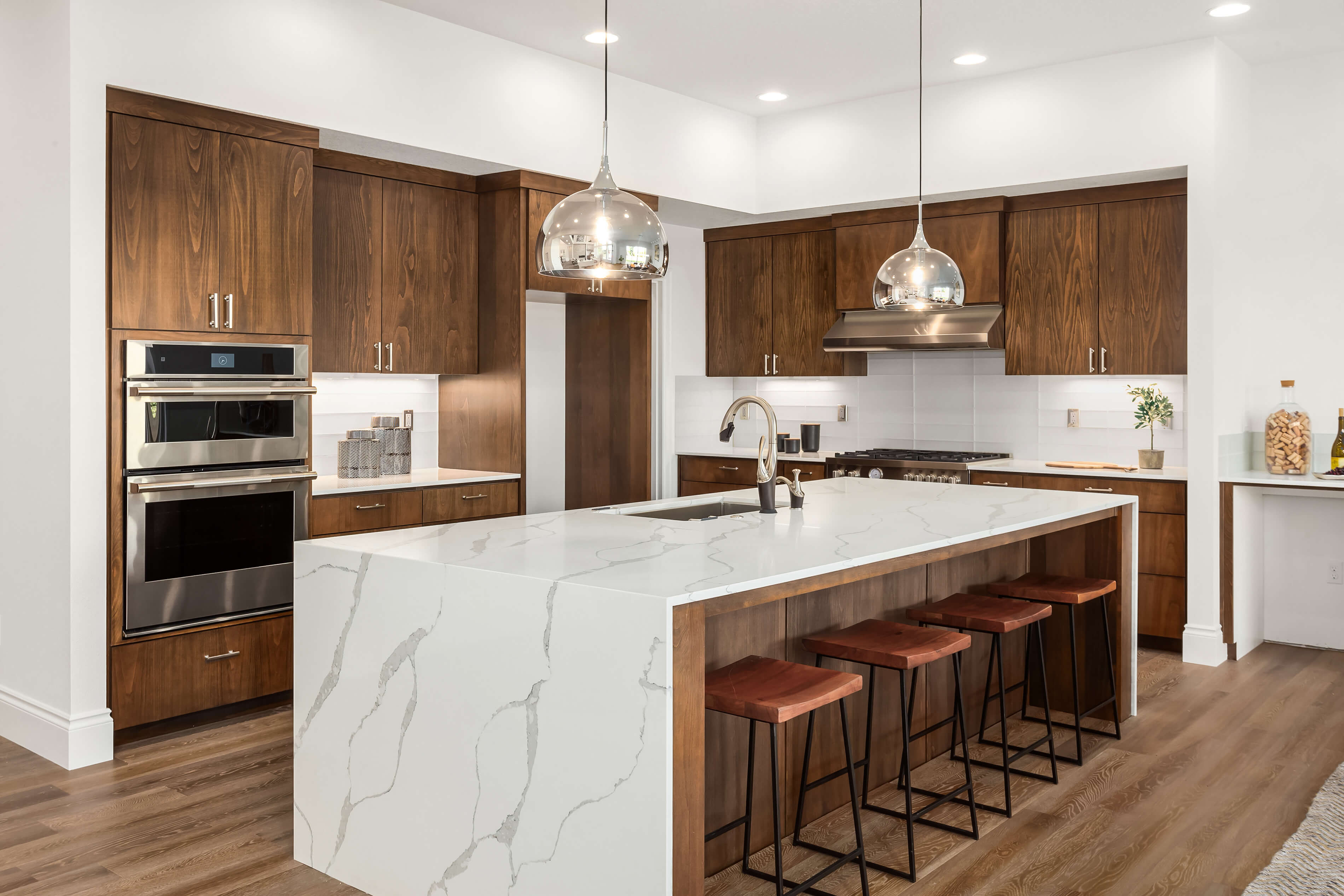 This setup is often used in smaller kitchens, with a range and sink on one side of a prep area and space for stools or bar seating on the other. This can be a great way to maximize your counter space—the only downside is that you may find yourself tripping over your stool every time you go to reach for something on top of your fridge. Unless you have limitless storage, however, consider carefully whether this layout will actually save you space in your tiny kitchen.
Create distinct zones with an island layout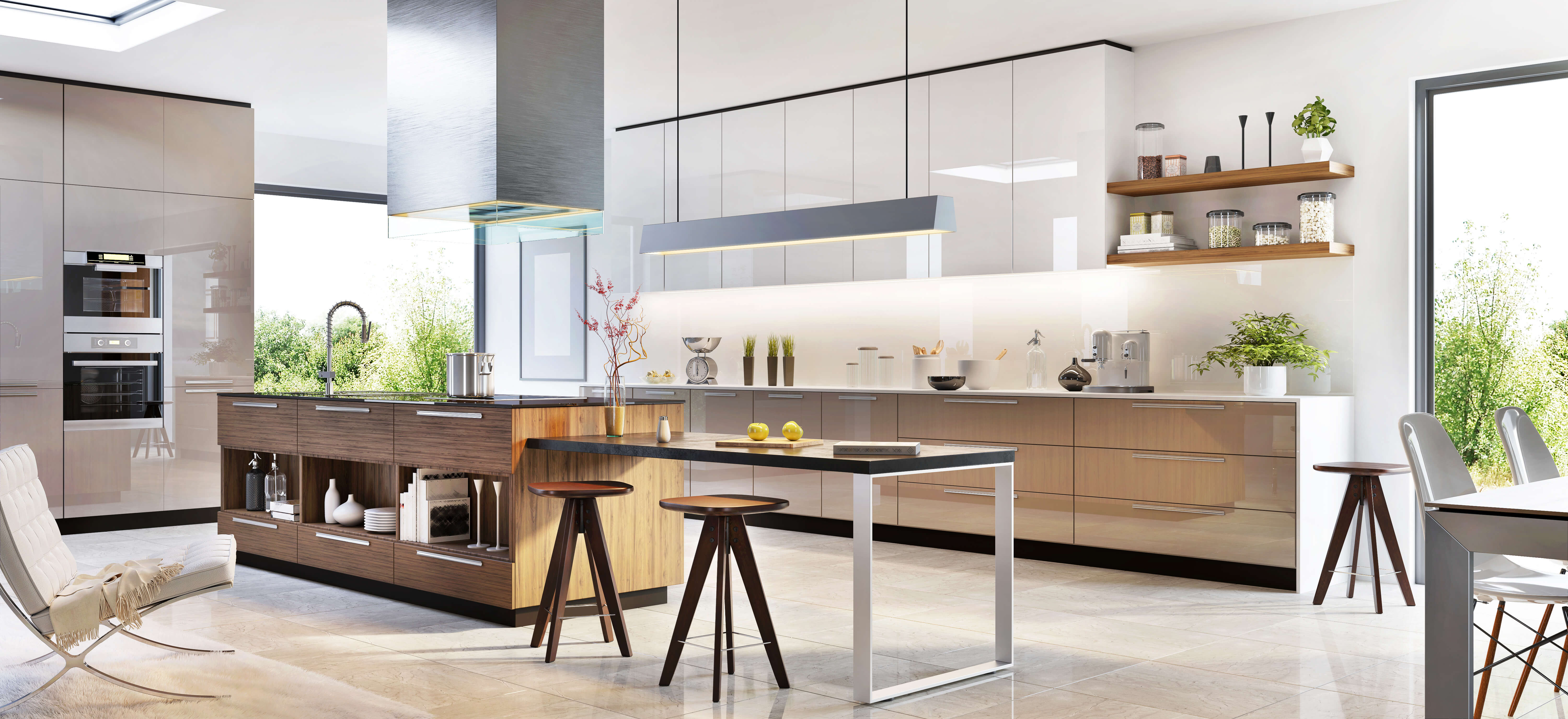 Large kitchens or large families could benefit immensely by utilizing kitchen island design to provide storage. Multifunctional spaces have been increasingly sought after and a small island is ideal for cooking dinner with the children and doubles as a meeting area, work room or homework desk. The advantage from the island layout is it allows zoning on open plans which most people today prefer.
5. Open plan space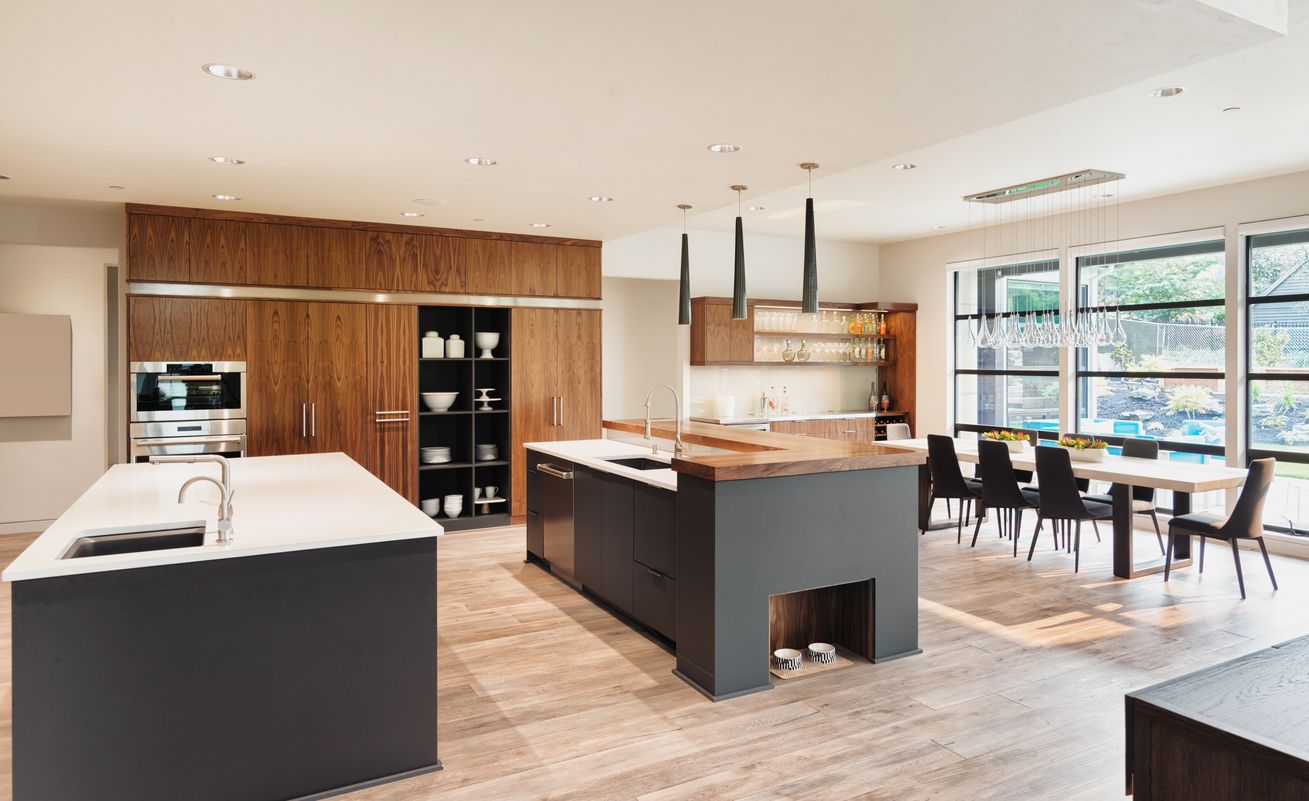 An open-plan layout with a kitchen island is great for two main reasons: It makes a small space feel bigger, and it creates an environment where you can communicate with others easily. While an open layout may sound ideal, there are some drawbacks. When space is limited, these drawbacks may leave you feeling cramped rather than open. If your kitchen doesn't have windows or skylights (and chances are it doesn't), painting over cabinets to make them a lighter color can help bring in more natural light.
Get started with Mod Cabinetry today!
6. One wall kitchen layouts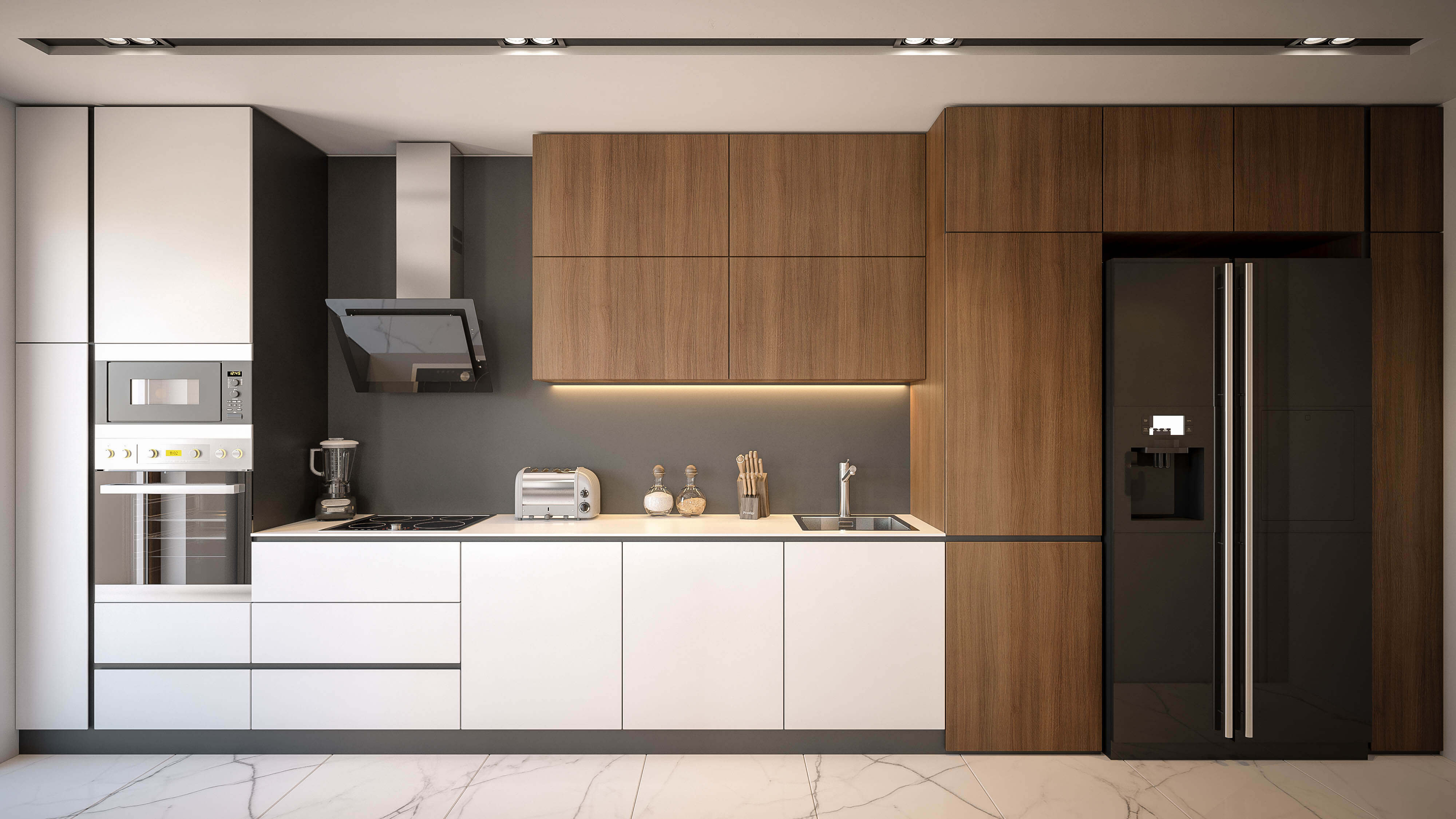 The one wall kitchen is the ideal kitchen layout for many people, as it works best for small spaces. In a one-wall kitchen layout, you will have your sink, your range and oven, and your refrigerator all in a row along one wall of your space. Because of its focus on smaller appliances, such as a microwave or toaster oven rather than full-sized stove and fridge units, many homeowners use their under-counter storage space for serving trays or additional prep area rather than storing large appliances.
7. The Peninsula Kitchen layouts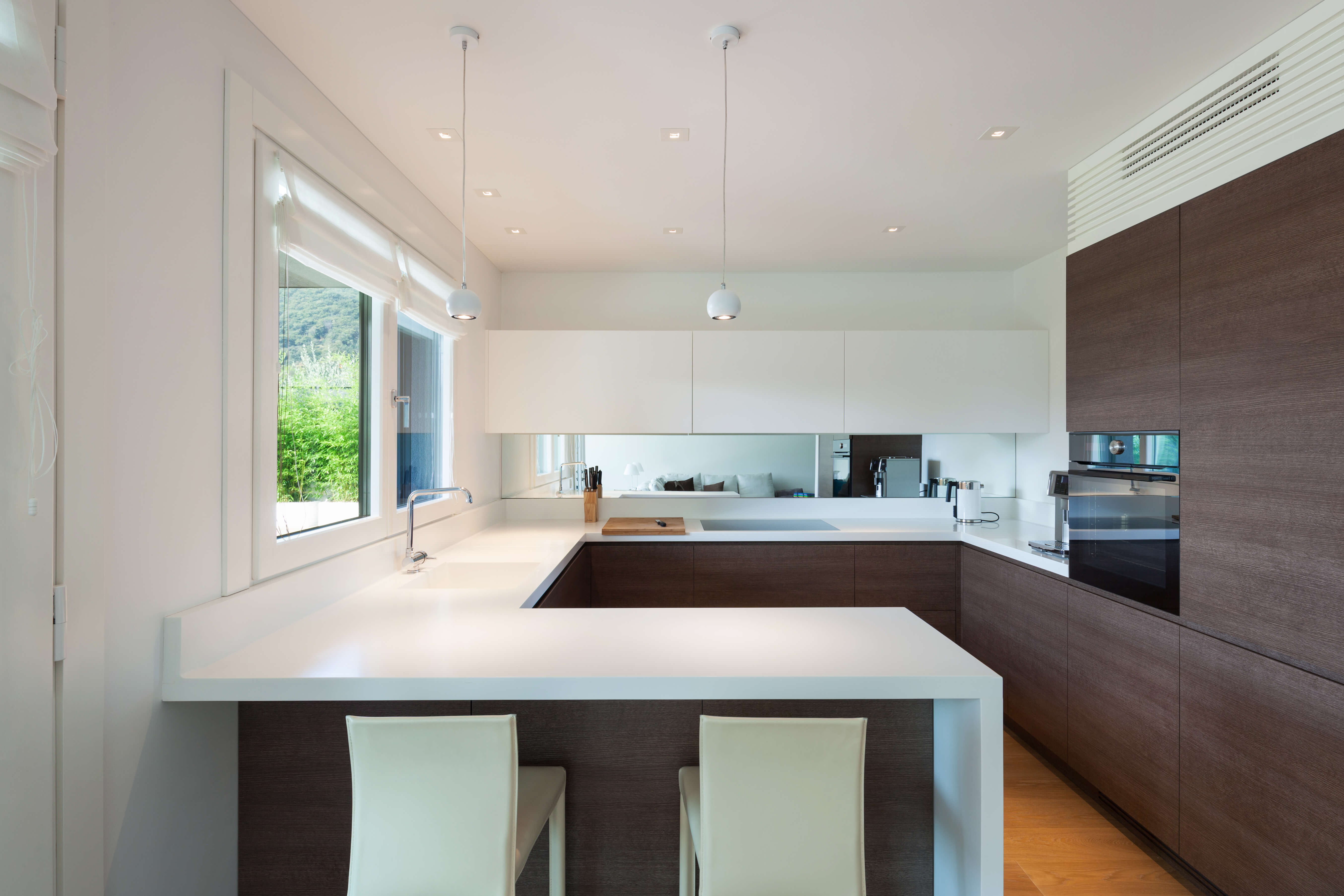 In a peninsula layout, the island is like a kitchen peninsula, connecting two parts of your room together. This style is similar to a galley kitchen, where there are no walls and more openness between your cooktop and dining table. It's an ideal style for those who don't want separation between their cooking area and social area. Since it creates such a seamless flow from one side of your home to another, you can place an island on either side of your home.
Use a peninsula to disrupt a thoroughfare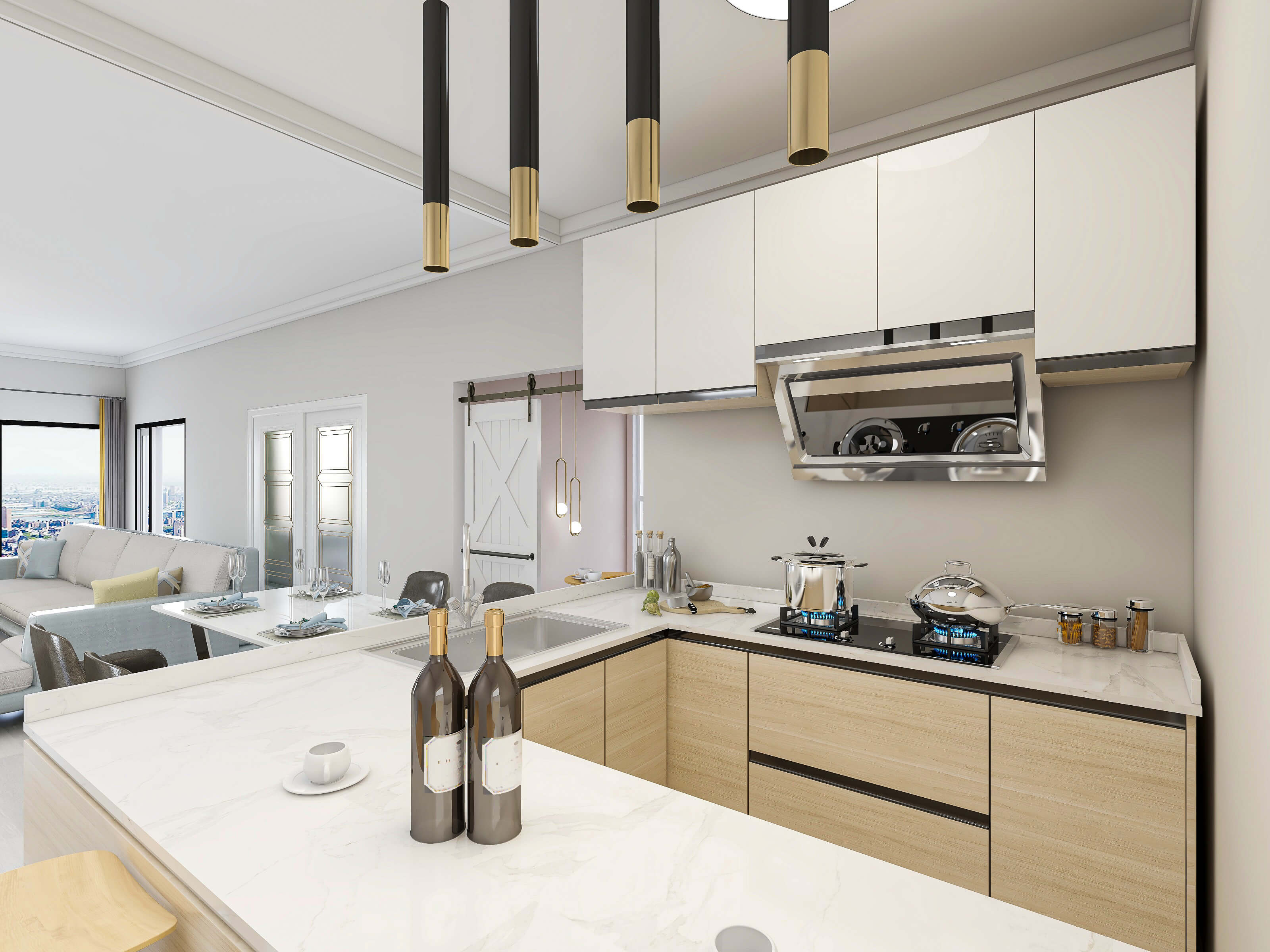 A peninsula kitchen can be a helpful way to maximize your space. But, what if you have a thoroughfare that needs to lead from one side of your home to another? If so, build a kitchen peninsula and make it part of your thoroughfare. Create a glass bridge connecting both sides of your kitchen in order to keep an eye on whatever is happening in other parts of your home.
8. Design Ideas and Top tips
The best way of creating and maintaining good kitchens can be achieved using a proper kitchen layout. If your cooking area is small and limited, a clever layout will ensure maximum efficiency. The layout of kitchen areas also involves many aspects of ergonomics. Achieving the right height will help you to enjoy the room.
Make the most of natural light in small kitchens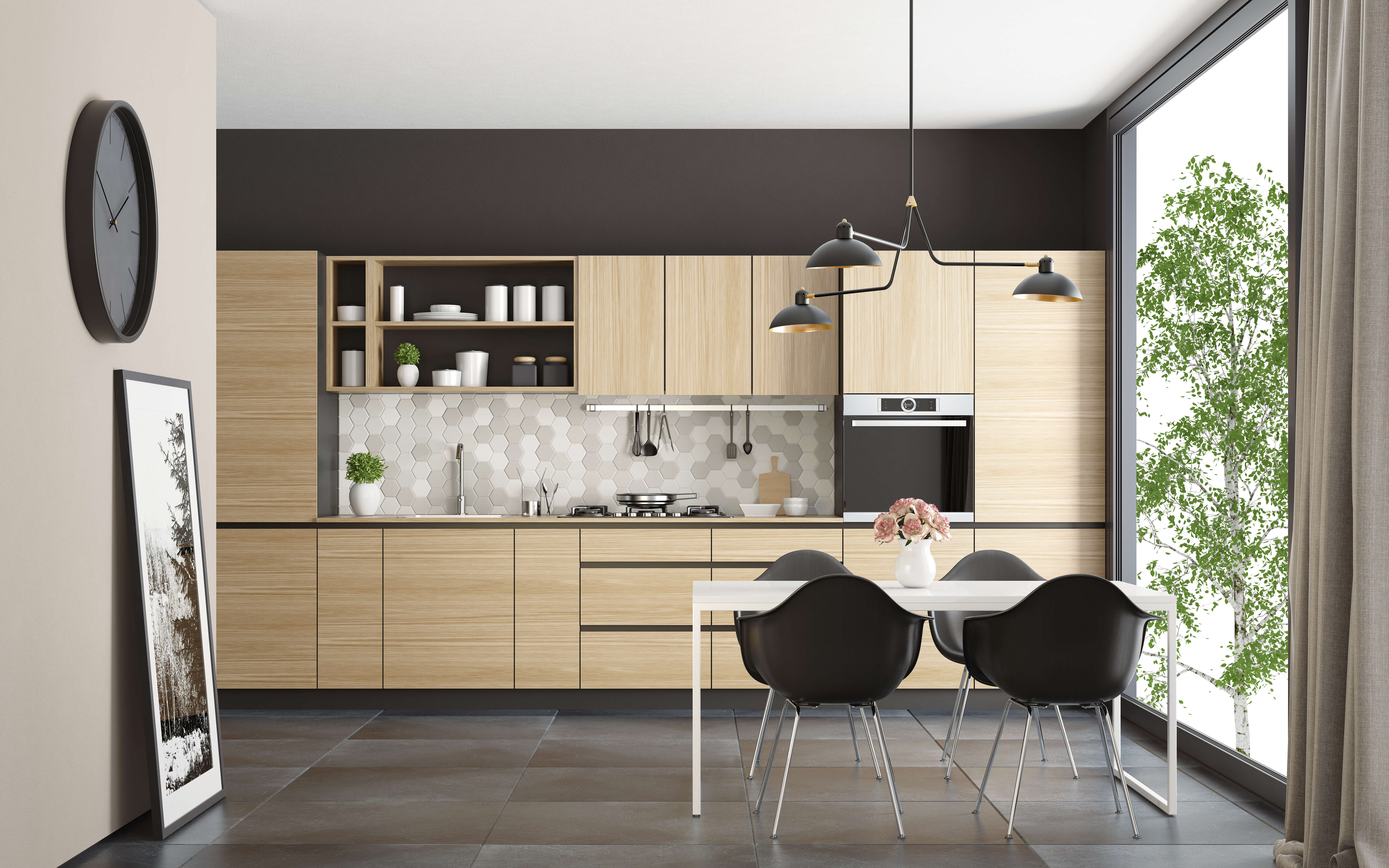 The Galley kitchen is excellent for small spaces and ergonomically good for an expert cook but they have reputations for being dark and pokey. To combat these issues, ensure you maximize natural lighting when cooking in the kitchen. The interior of this house extends a window to the short side of the kitchen so the room can stretch from ground to ceiling. The right window is free of the restrictions that come in lower cabinets, enabling light into the rest of the room easily.
Maximize storage and workspace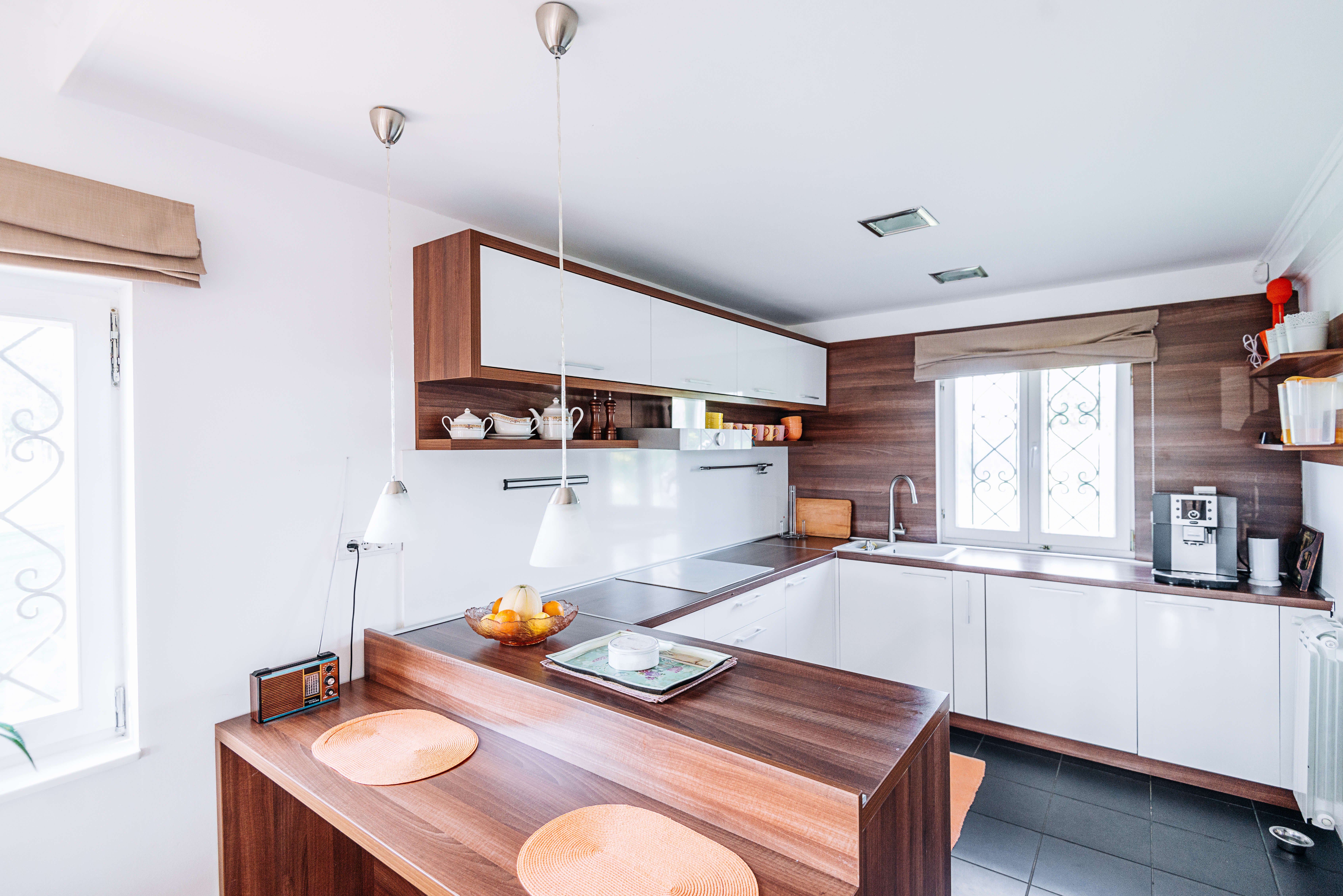 Almost all L kitchens are installed on the walls of the adjacent room and give them an attractive corner layout. There is plenty of work surfaces and storage space so be careful at the junction between two runs of cabinetry, e.g. pullout drawers or internal carousels will save valuable storage space. Consider placing the wall cabinet sideways in the L-shaped layout or opt for open shelves on both ends so that there will be less space. If the space is allowed, add dining chairs.
Get started with Mod Cabinetry today!
Put in a pantry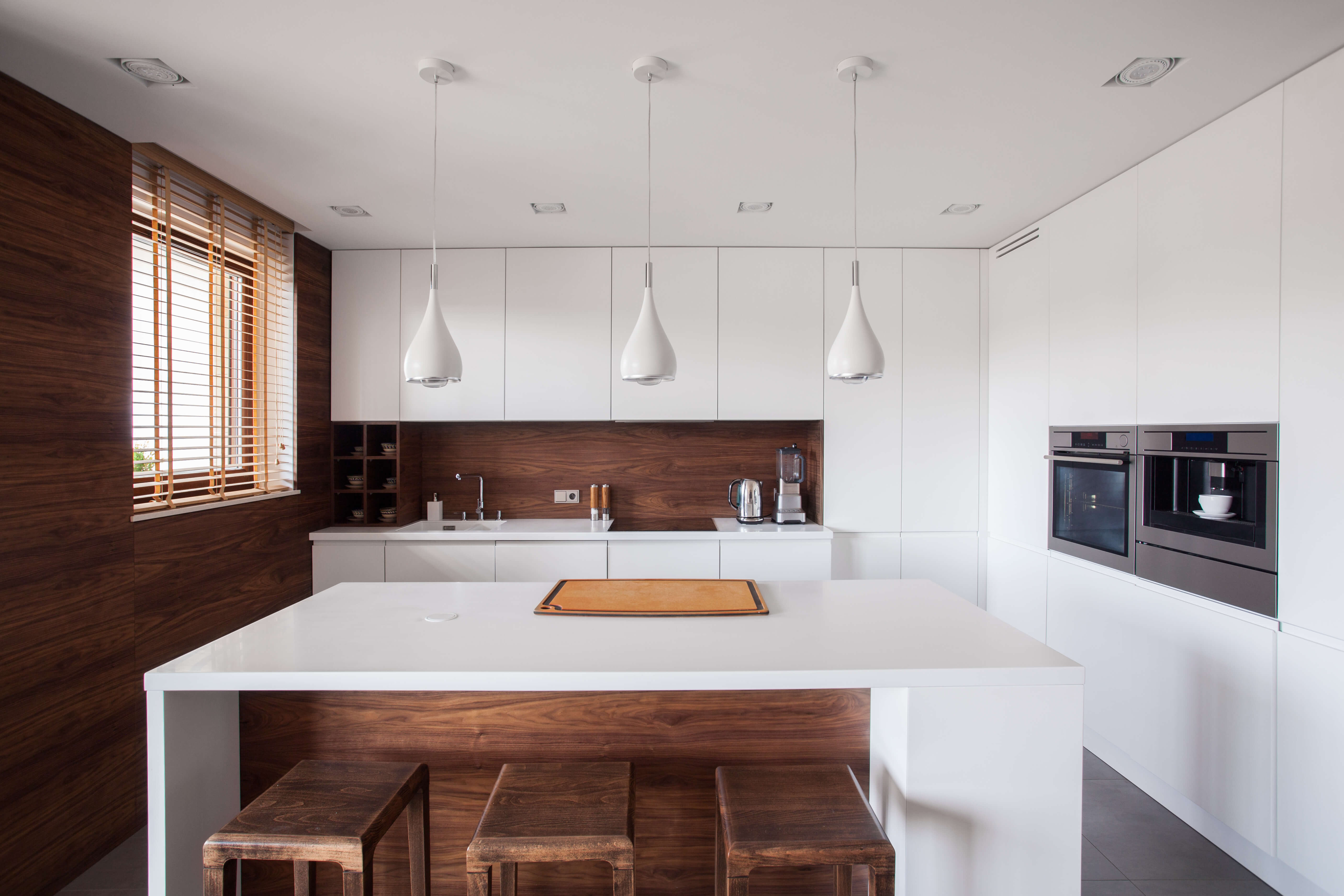 Larder or pantry ideas separate from the other areas of the kitchen may help keep things organized because they offer the perfect storage place for pantry staples as well as baked goods. This barn conversion project is a lower-level project and limited natural daylight, hence sustainable kitchens created this walk-in pantry. The kitchen has only interior doors and cupboards that are connected to the rest. Automatic lighting gives more illumination in the room.
Create a 'Chef's Table' with a long island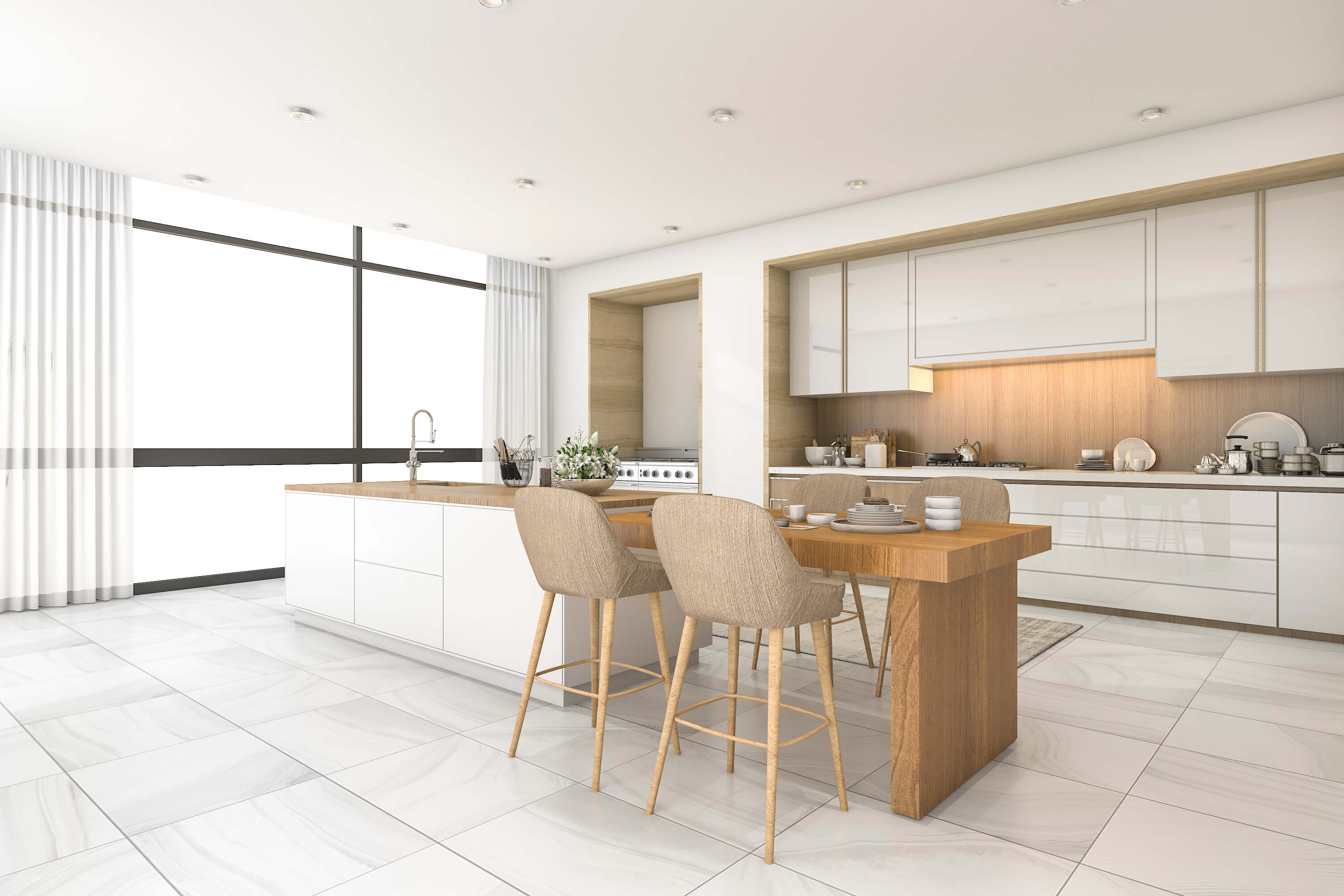 For serious culinary enthusiasts, cooking and serving dinners have been the most important events. Make your island a larger island with more seating space to make it the ideal spot for your dinner party. This is an alternative to a dining area and invites guests to the kitchen space to provide an authentic Chefs' Table experience with seating area
Get in the zone
Often a major component to kitchen layouts is determining what the kitchen needs and where items are stored. In general, large pots should remain in the lower cabinet and easily accessible. In addition, mugs should be stored in close proximity. The dining table in the kitchen area is in the same room as the kitchen, so a high dresser can be stored to keep the dishes clean. It's simple to lay the dining table.
Are you looking for cabinetry for your kitchen?
Mod Cabinetry is the leading supplier of modern and contemporary kitchen cabinets. We offer high-quality cabinetry at an affordable price, with shipping to your home anywhere in the continental United States. Our team will help you design your dream kitchen by providing expert advice on cabinet layout, storage solutions, and finishes that match your style. We can even modify or customize cabinets if you want something unique!
When it comes to kitchens, we know what's important – quality materials and superior craftsmanship. We also offer a wide range of colors so you can find one that matches perfectly with any décor scheme or paint color in your space. Plus, our cabinets come pre-assembled so installation is quick and easy! All this means more time spent enjoying life instead of worrying about how long it takes to put together a new kitchen! Check out some photos on our website today!
Have your Kitchen designed by a pro!
We have the expertise to take your kitchen layout project from start to finish. We can create a kitchen that is perfect for you and what fits your budget! From trendy contemporary kitchens to modern farmhouse kitchens, our experienced designers will create an ideal space for you.
We offer up to 4 revisions, a Project Portal app for convenient communication with your design team, renderings, floor plan, elevations, line item pricing. Upgrades include customized sizes, specialty cabinets, using specialty appliances, and high-definition photorealistic renderings.
Get started with Mod Cabinetry today!