Frameless
The Definitive Guide to Kitchen Styles - Kitchen Edition
This Is Your Guide to Kitchen Styles. The Blog That Will Show You Different Styles, What They Look Like & Why You Should Choose One Over Another. Read now!
---
Have you had trouble deciding what kitchen style to go for in your remodel? Are you still struggling to choose between modern and traditional looks? Look no further, as we break down the different kitchen styles for you.
What you will learn:
Size - Does it matter?
The Influence of Cabinetry on the Appearance of Your Kitchen
13 Kitchen Design Styles and Decor Elements
Design Ideas
Click Play for a Quick Summary
1. Size - Does it matter?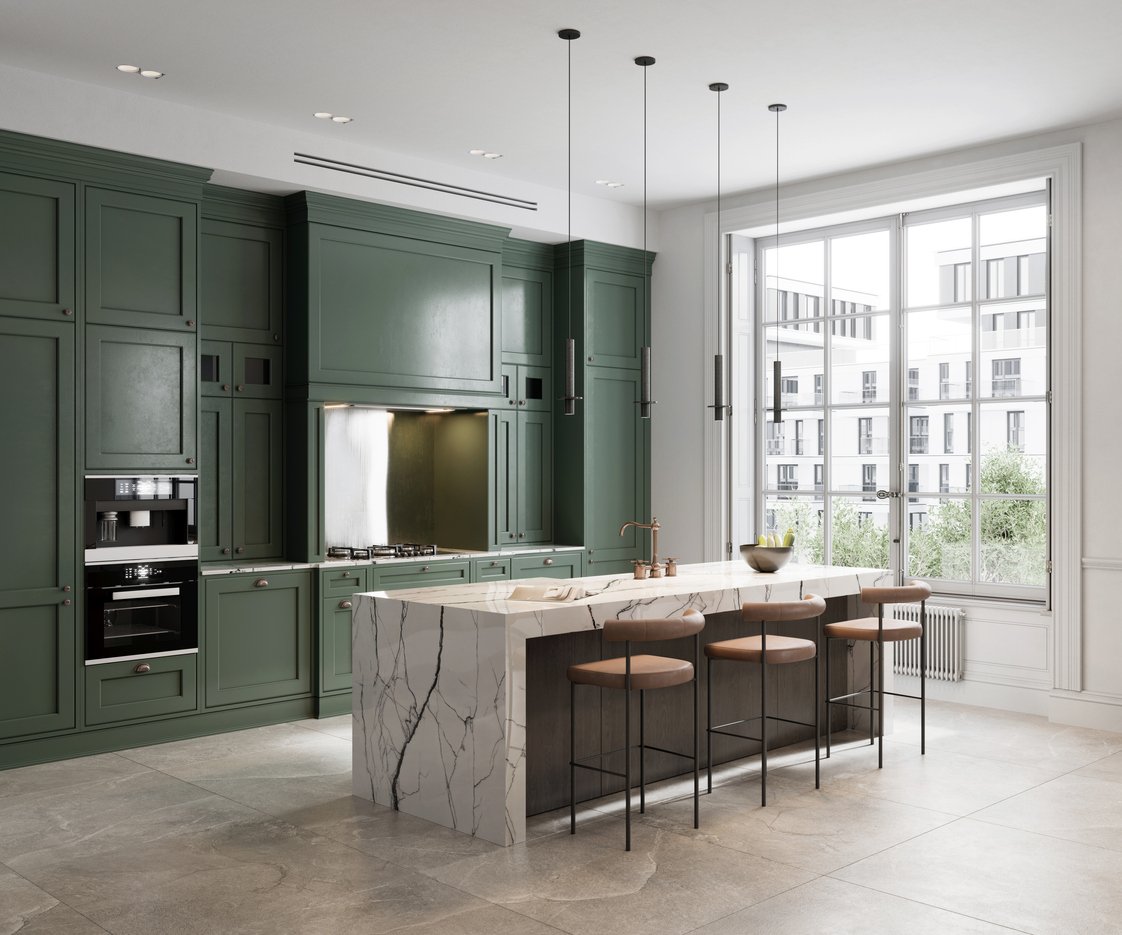 Many homeowners limit their design options due to their kitchen size. However, there are no restrictions on a style based on square footage. A small kitchen can have a glamorous, elegant feel just as well as a large kitchen can have a cozy, rustic vibe. The trick is utilizing the space and choosing the right design elements.
Here are a few samples of small kitchens with big styles:
1) Cozy cottage kitchen with shaker cabinets and a farmhouse sink.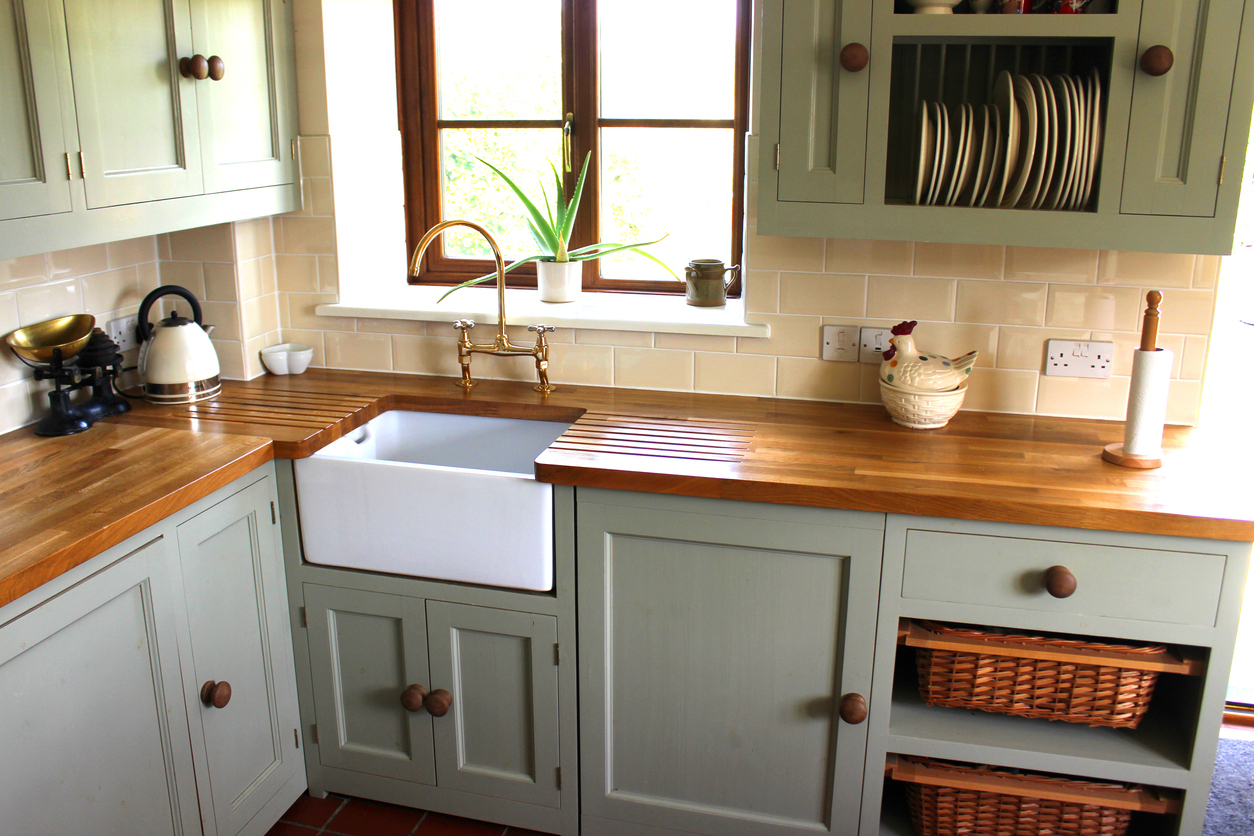 2) Enchanting, vintage-inspired kitchen with distressed cabinets and subway tile backsplash.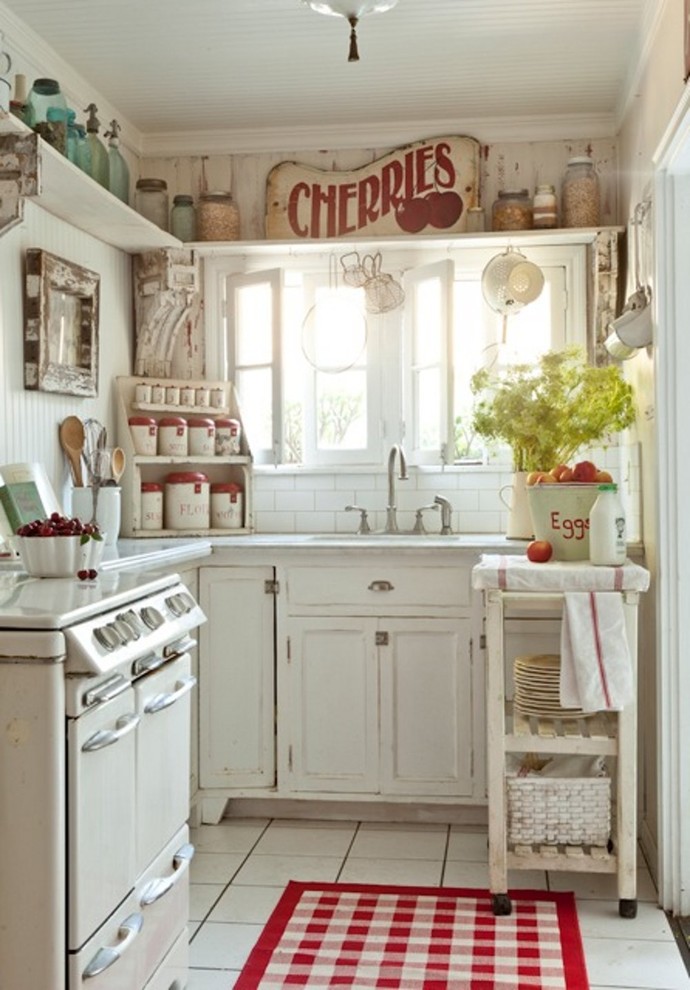 In styling a kitchen space with plenty of room to spare, of course, the design options are endless. But here are a few samples of larger kitchens with inspiring styles:
1) Luxurious, modern kitchen with marble countertops and statement lighting.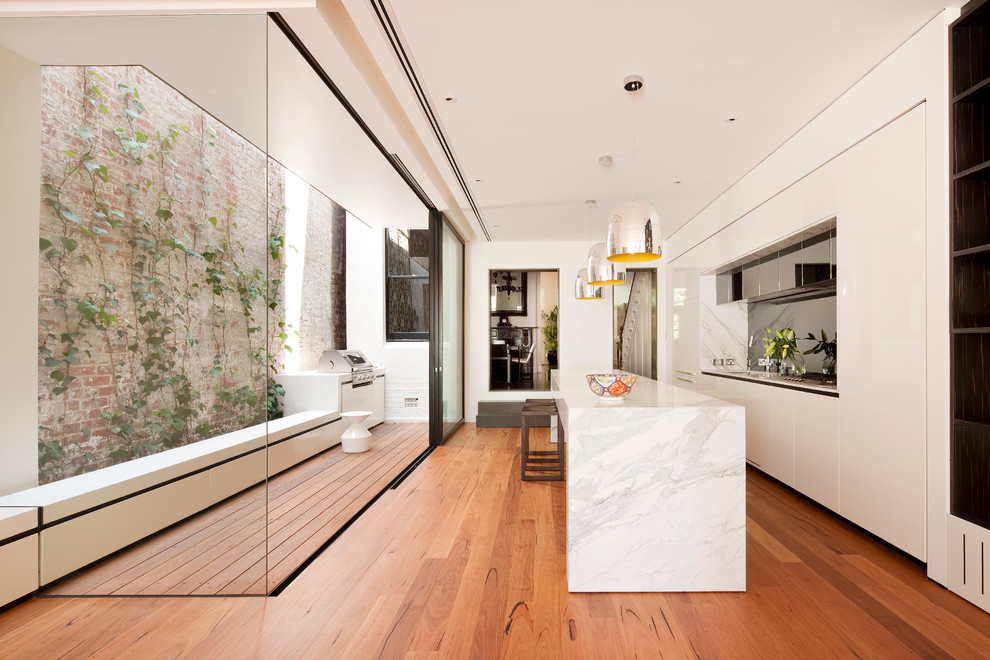 2) Traditional, elegant kitchen with rich wood cabinets and a brick backsplash.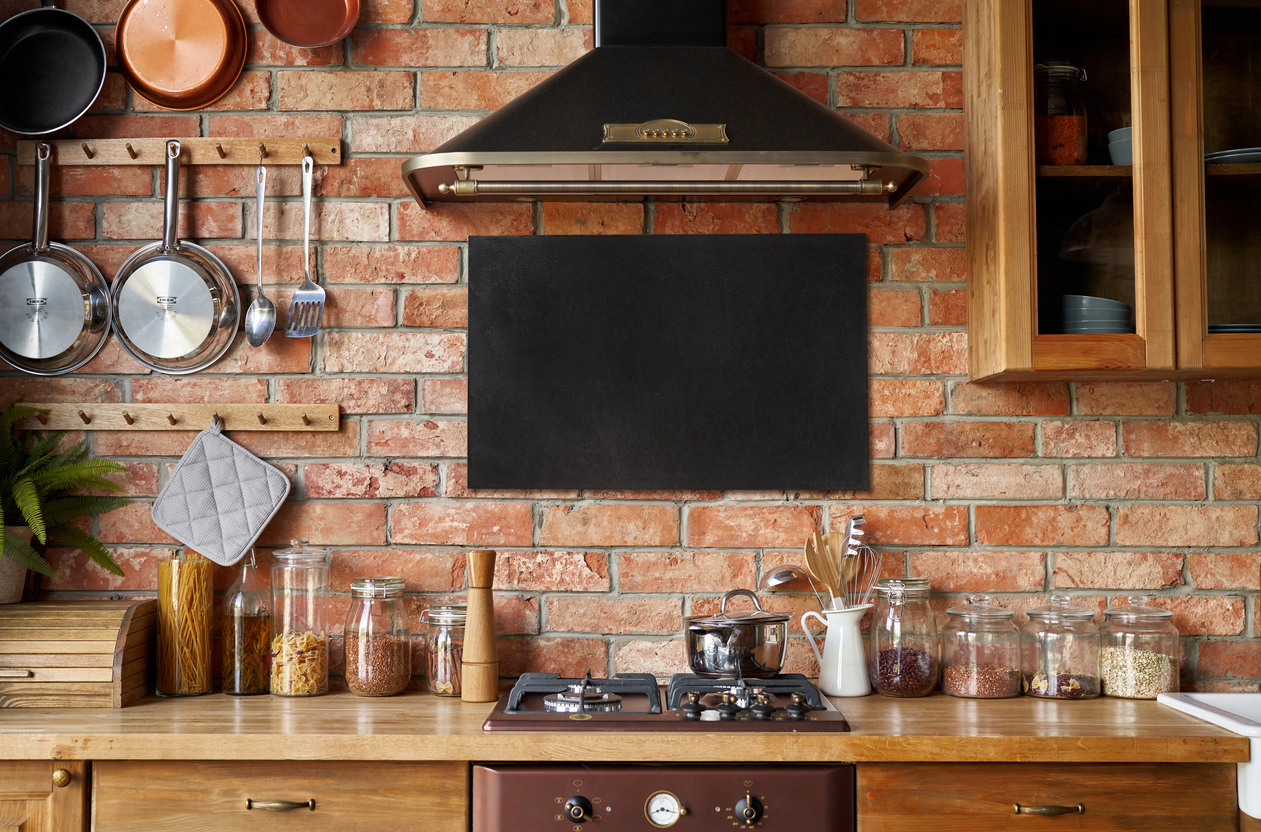 2. The Influence of Cabinetry on the Appearance of Your Kitchen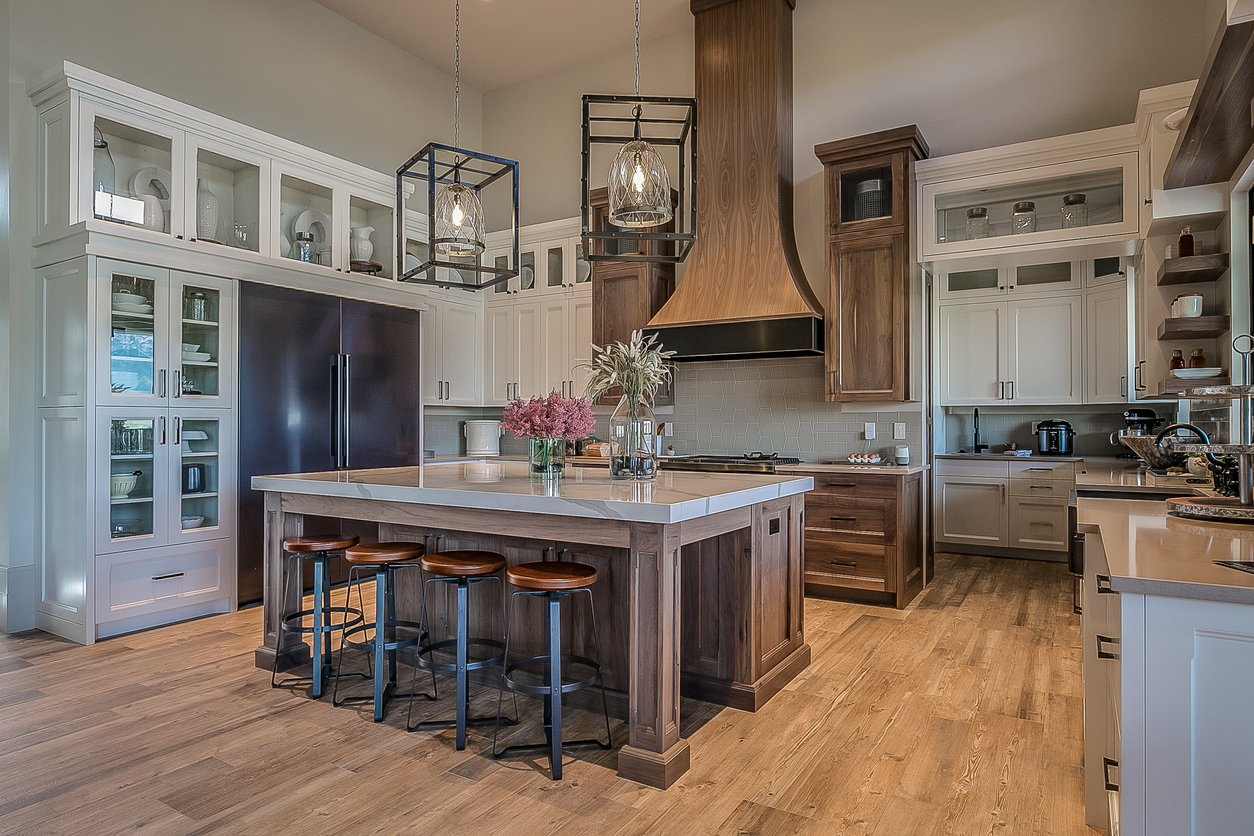 Cabinetry plays a big role in the overall style of the kitchen. Cabinetry contributes to the design's tone and should be considered a portion of the budget. Shaker-style cabinets, for example, or raised panel cabinets frequently provide a traditional appearance, while flat panel cabinets often give off a more contemporary vibe. The style of the handles and hardware can also affect the overall style of the kitchen.
Your kitchen design should have a balance between the style of the cabinetry and other design elements, such as countertops, backsplash, and appliances.
Here are a few examples of how cabinetry can affect the style of a kitchen:
1) Dark, shaker-style cabinets with marble countertops and brass hardware for a refined, traditional look.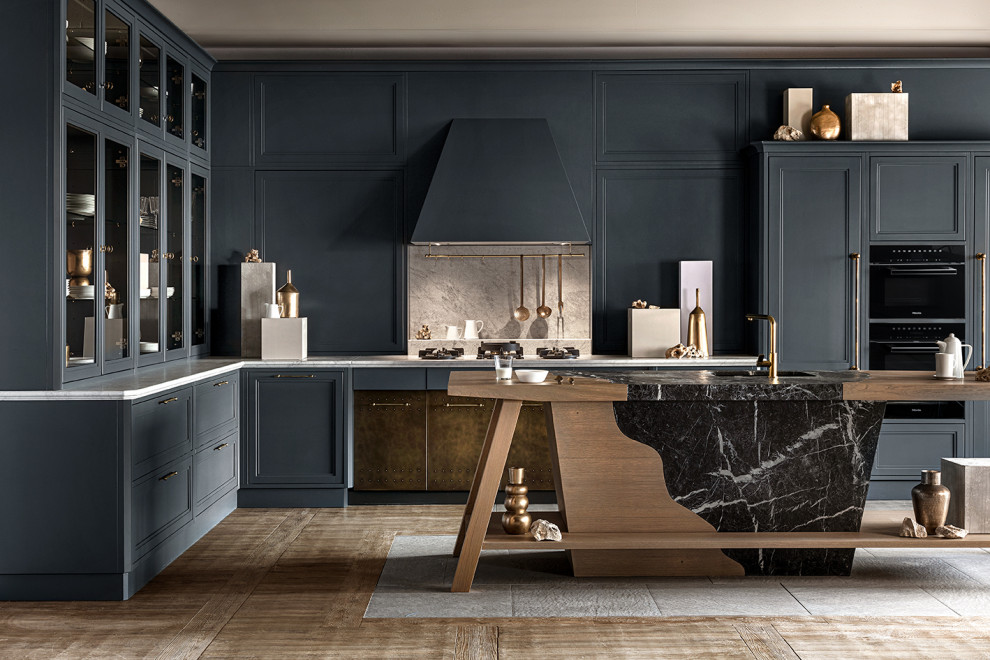 2) Light, flat panel cabinets with quartz countertops and chrome hardware for a modern, minimalistic appearance.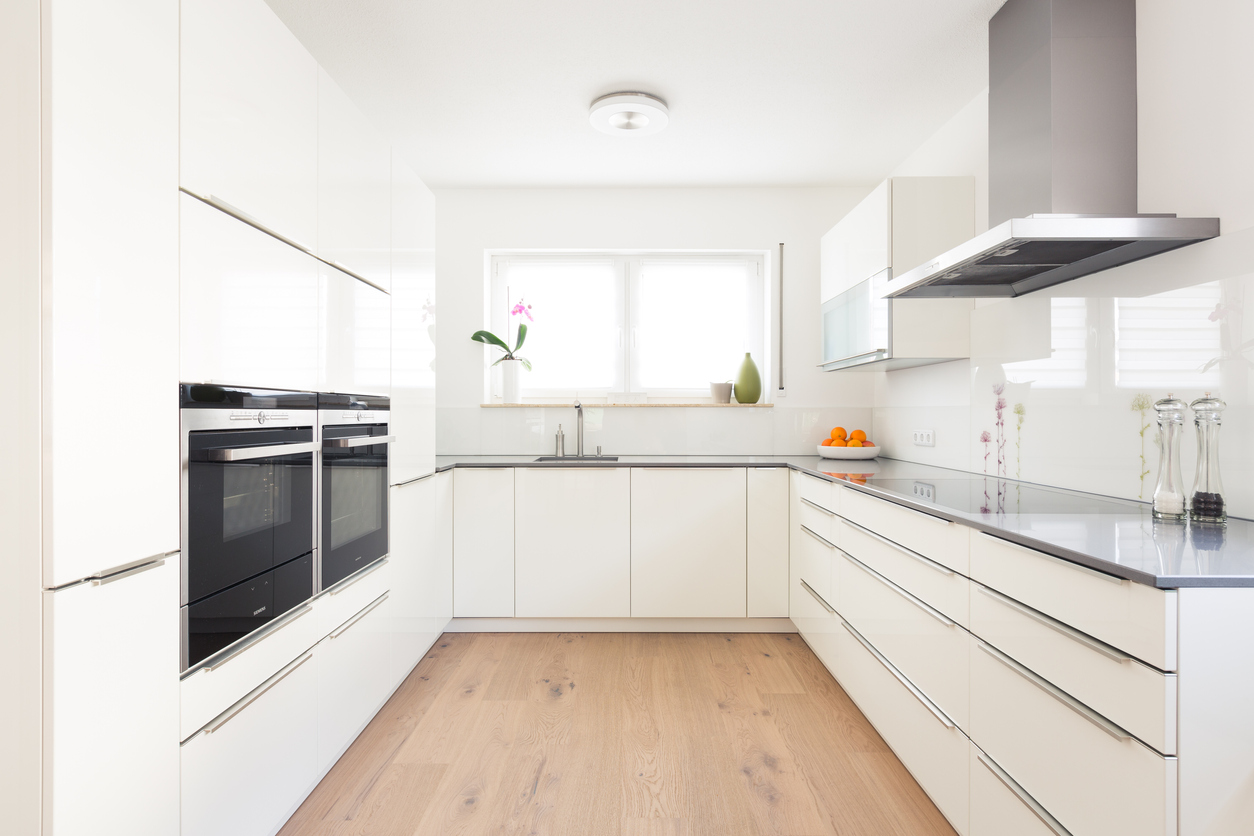 3) Distressed, shaker-style cabinets with butcher block countertops and antique bronze hardware for a rustic, charming style.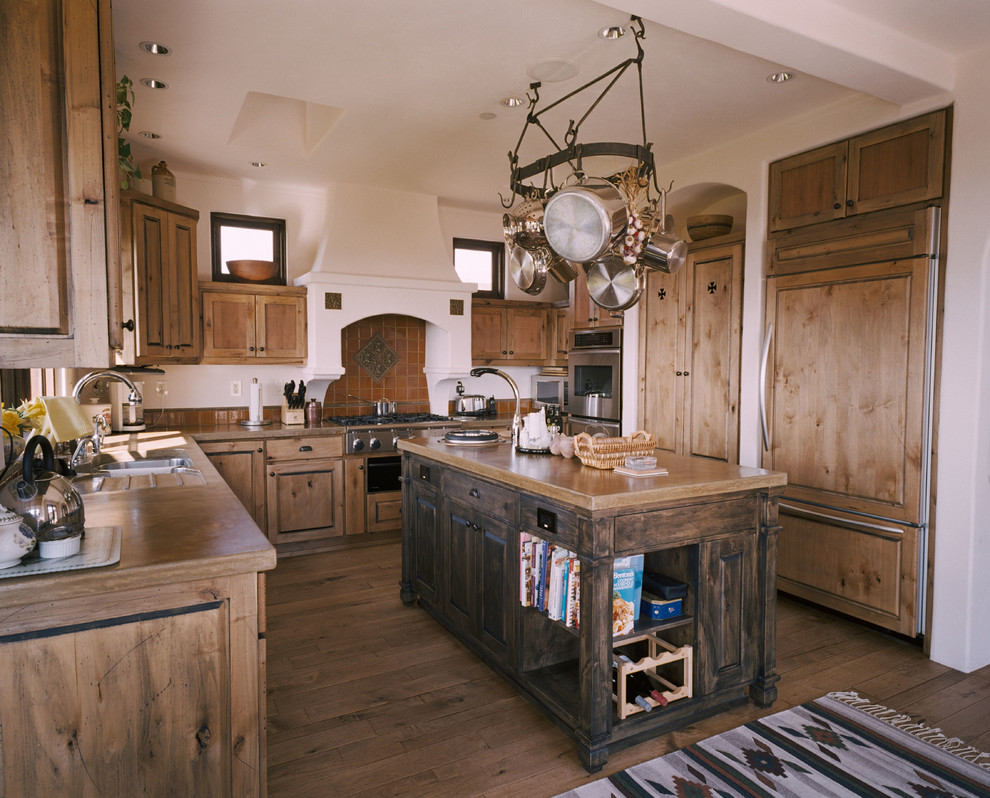 3. 12 Kitchen Design Styles and Decor Elements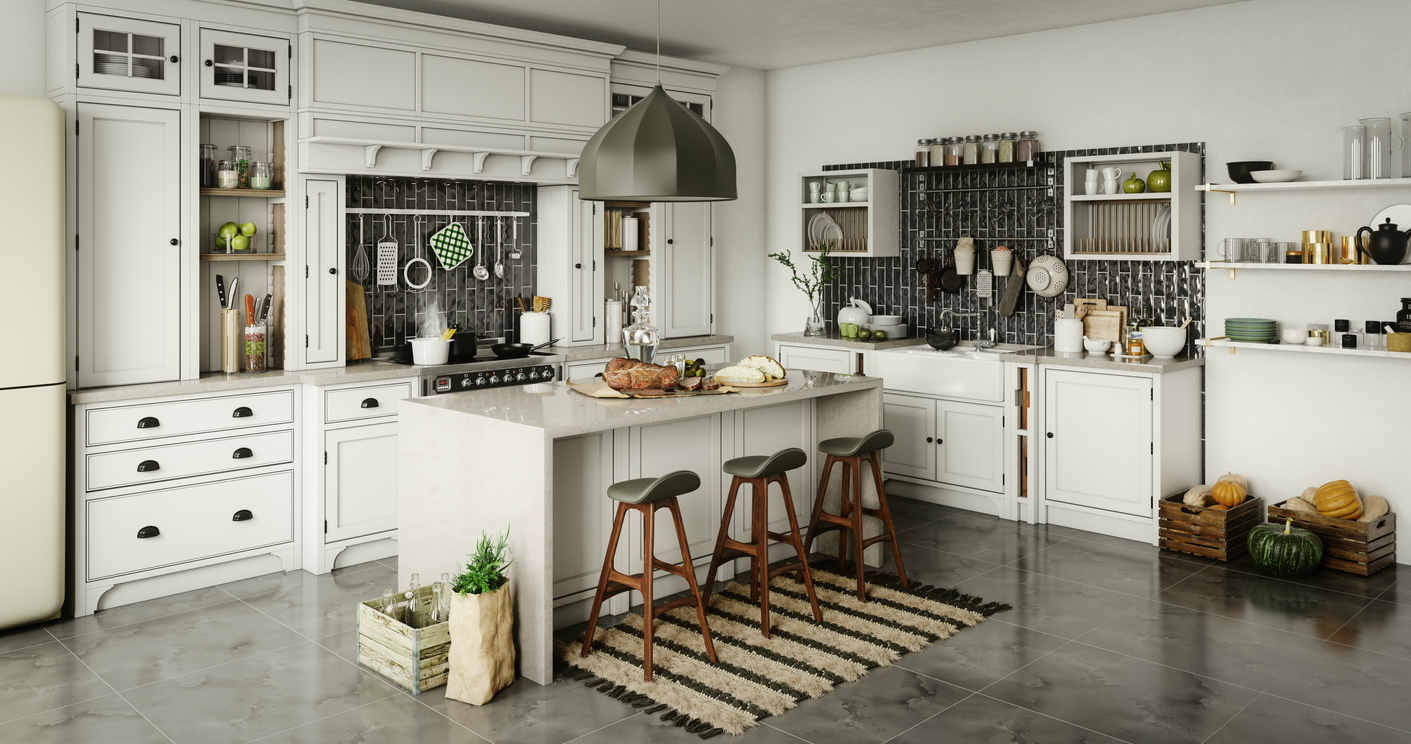 Choosing the final style for your kitchen can be overwhelming, but here are some of the most popular styles and design elements to help guide you.
1. Modern Farmhouse Kitchen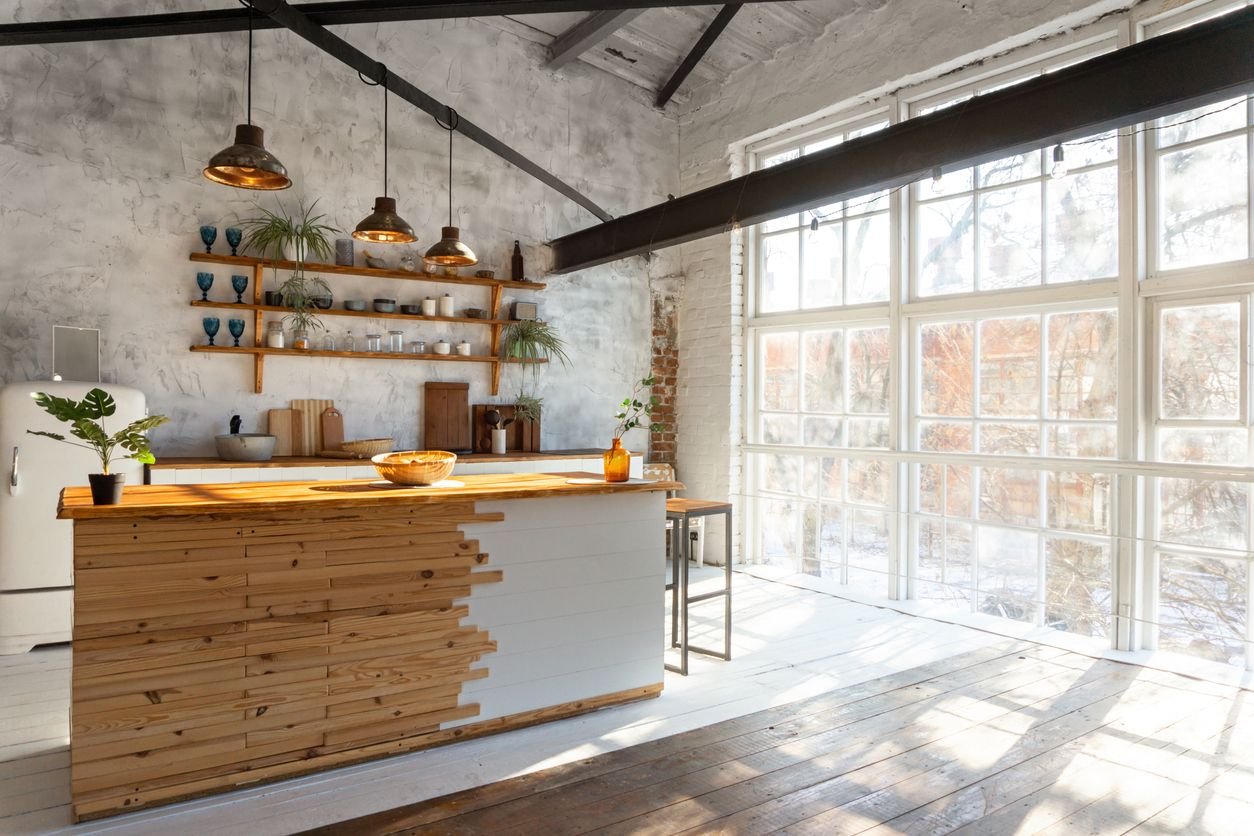 Modern Farmhouse-style kitchens combine the simplicity and clean lines of modern design with the cozy, homey feel of farmhouse style. This style often uses shaker-style cabinets, farmhouse sinks, and rustic hardware. Read more on Modern Farmhouse style kitchens in "The Ultimate Guide to the Modern Farmhouse Kitchen"
Decor elements: Vintage signs, Reclaimed wood accents, Barn lights
2. Contemporary Kitchen Styles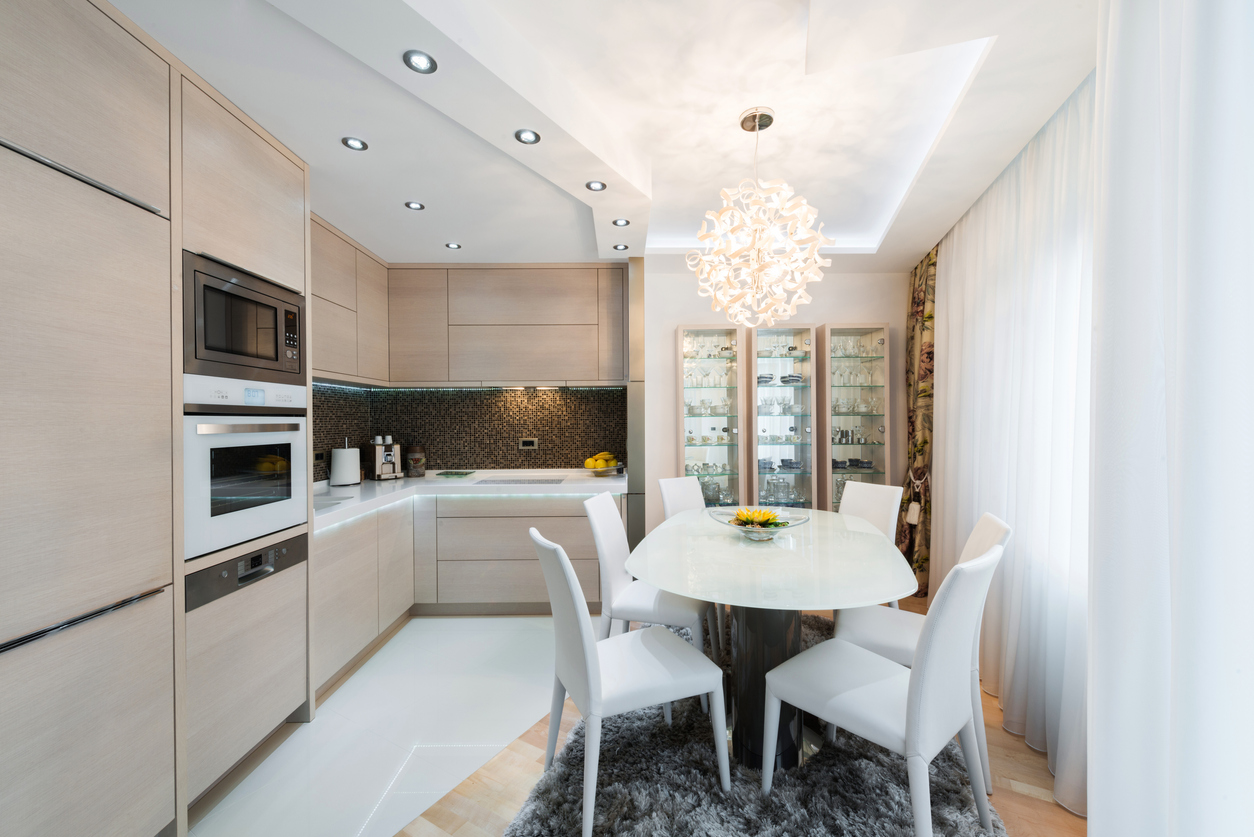 This style is all about clean lines and simplicity. Contemporary kitchens often have minimalist cabinetry and sleek, stainless steel appliances. Read more on Contemporary-style kitchens in "Contemporary Kitchen Cabinets: A Classy Kitchen Makeover"
Decor elements: Geometric accents, Industrial lighting, Statement backsplash
3. Scandinavian Kitchen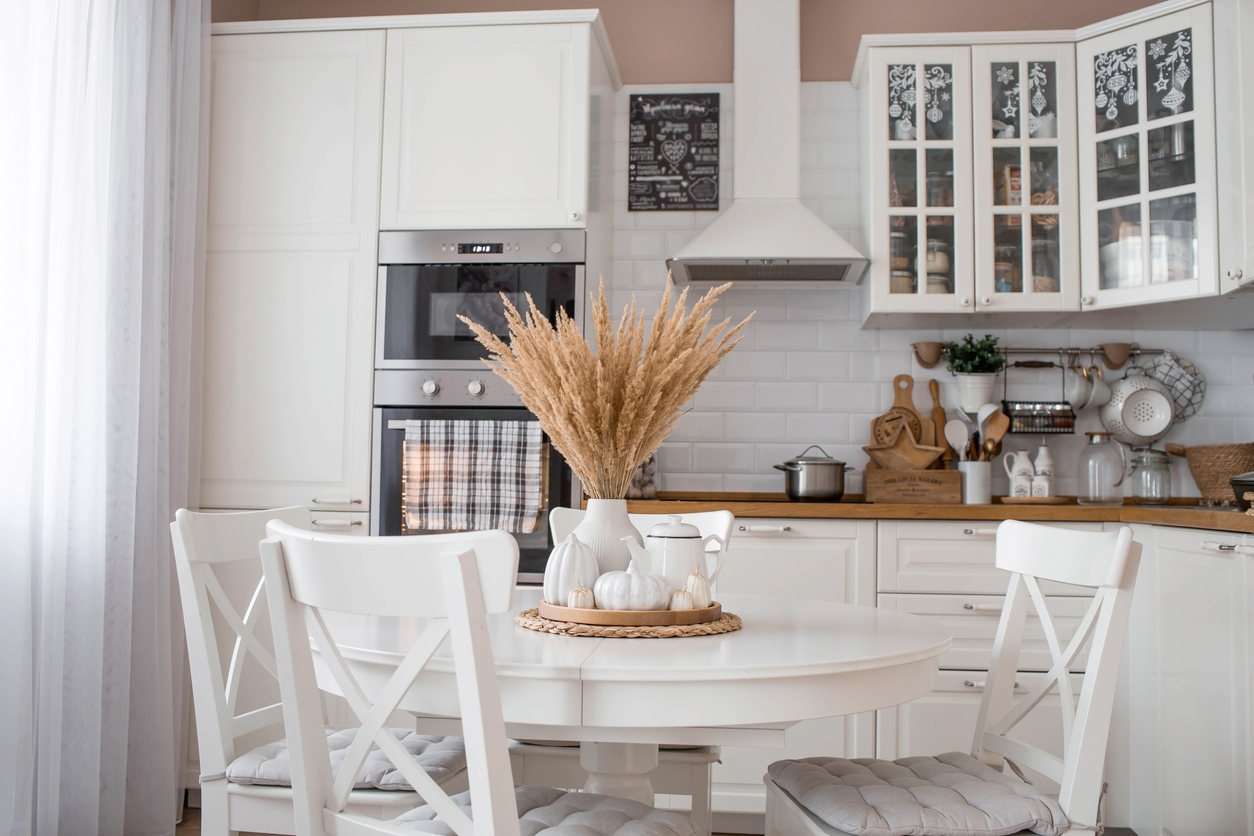 Inspired by Scandinavian design, this style combines functionality with a bright, airy feel. This style often uses white or light wood cabinetry and minimalist decor. In this style, form, and function come together to create a calming, inviting space. Read more on Scandinavian-style kitchens in "Scandinavian Kitchens That Will Leave You Spellbound"
Decor elements: Minimalistic decor, Natural accents (such as plants or wooden accents), Large windows
4. Eclectic Kitchens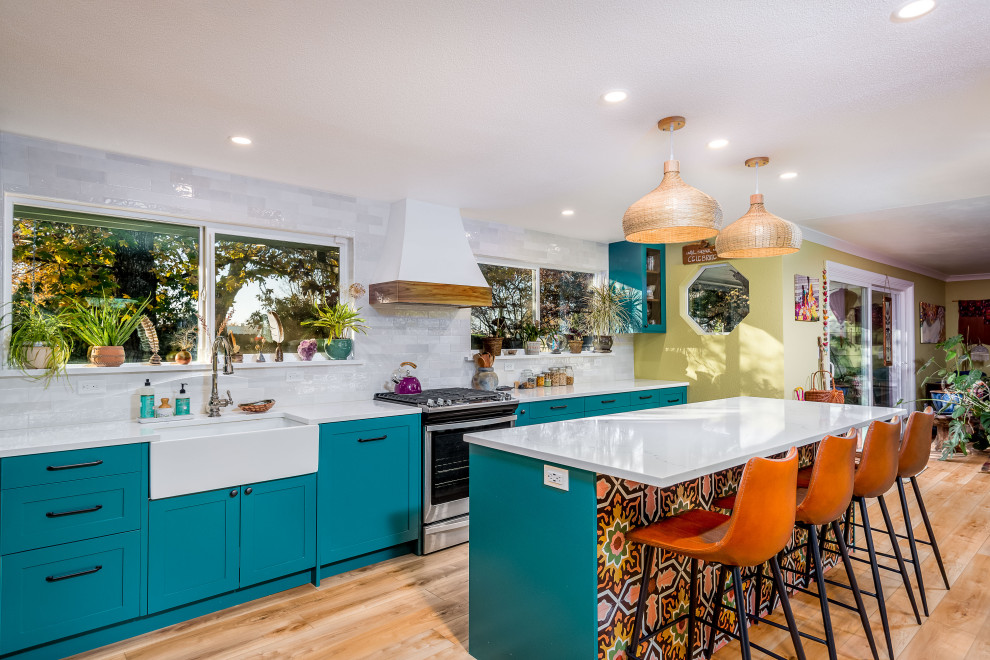 In an eclectic kitchen, various styles and design elements come together to create a unique, personalized space. This style allows for creativity and experimentation with color, patterns, and decor. Read more on Eclectic-style kitchens in "Eclectic Kitchens - Designs for the Nonconformist Homeowner"
Decor elements: Vintage finds, Bold colors, Mix-and-match textures
5. Traditional Style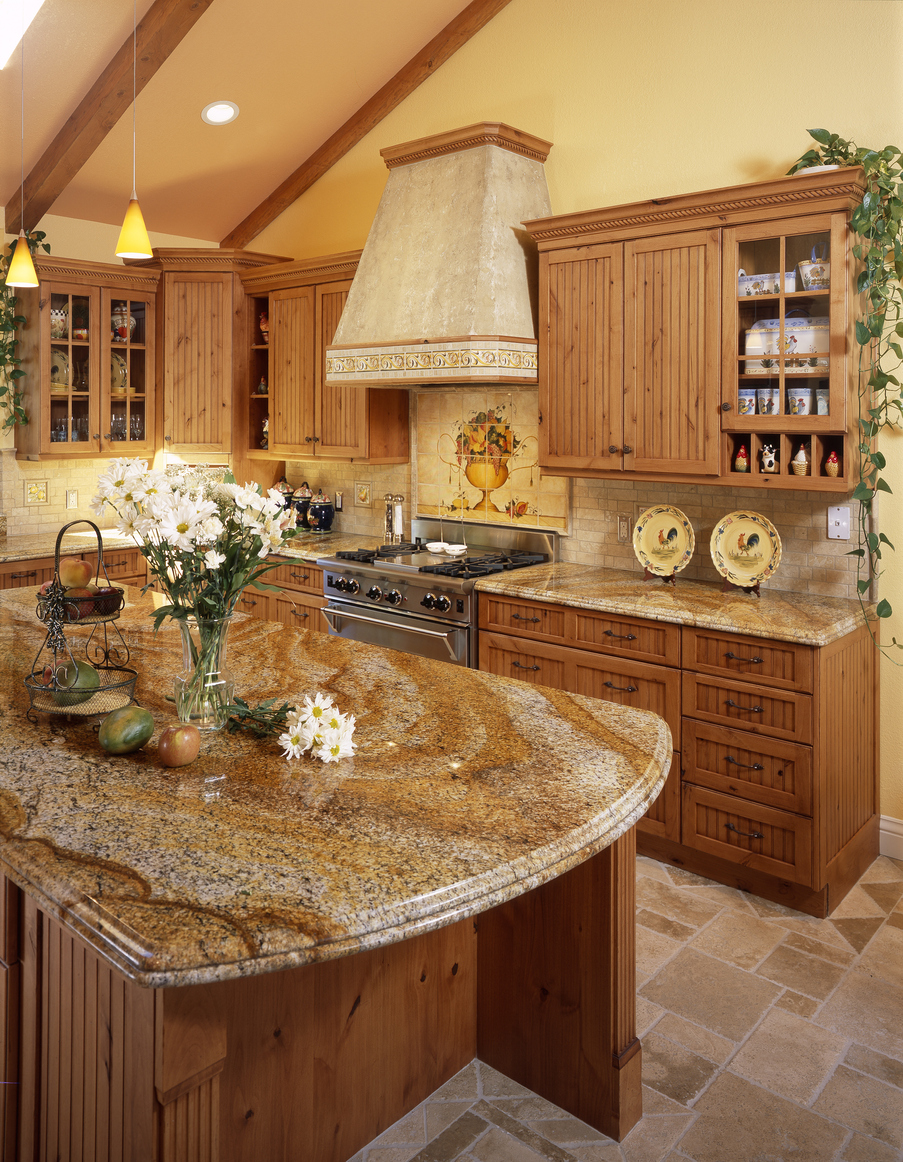 Often inspired by classic American design, traditional kitchens often incorporate raised panel doors in cabinetry and decorative accents such as crown molding. In a traditional kitchen, the focus is on elements such as a warm color palette and elegant touches, wood flooring, and exquisite hardware.
Decor elements: floral accents, decorative backsplash, charming kitchen island.
6. Mountain Modern Kitchen Style
Drawing inspiration from mountain retreats, this style combines comfort and simplicity with a touch of ruggedness. Bringing the outdoors in, this style often uses natural materials that will stand up to heavy use and bring a feeling of warmth. Read more on Mountain Modern Kitchen Style in "Breathtaking Mountain Modern Kitchen: A Retreat For The Senses"
Decor elements: Exposed beams, Stone accents, Warm wood cabinets
7. Beachy Kitchens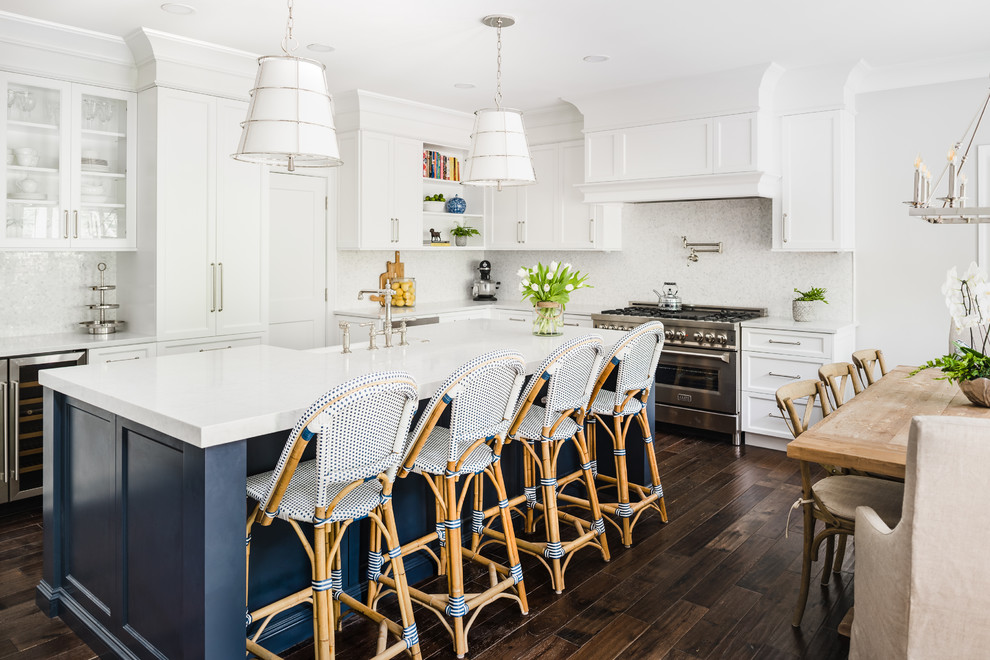 The sea and sandy shores serve as inspiration for a beachy kitchen. In this style, the color palette often includes shades of blue and white. Light wood and natural materials bring in a coastal feel. Wicker seating and seashell accents are also commonly found in this style. Read more on Beachy-style kitchens in "Beachy Kitchens - Not Just For Homes By The Beach!"
Decor elements: Nautical accents, Sea-inspired colors, Wicker Chairs
8. Retro Kitchens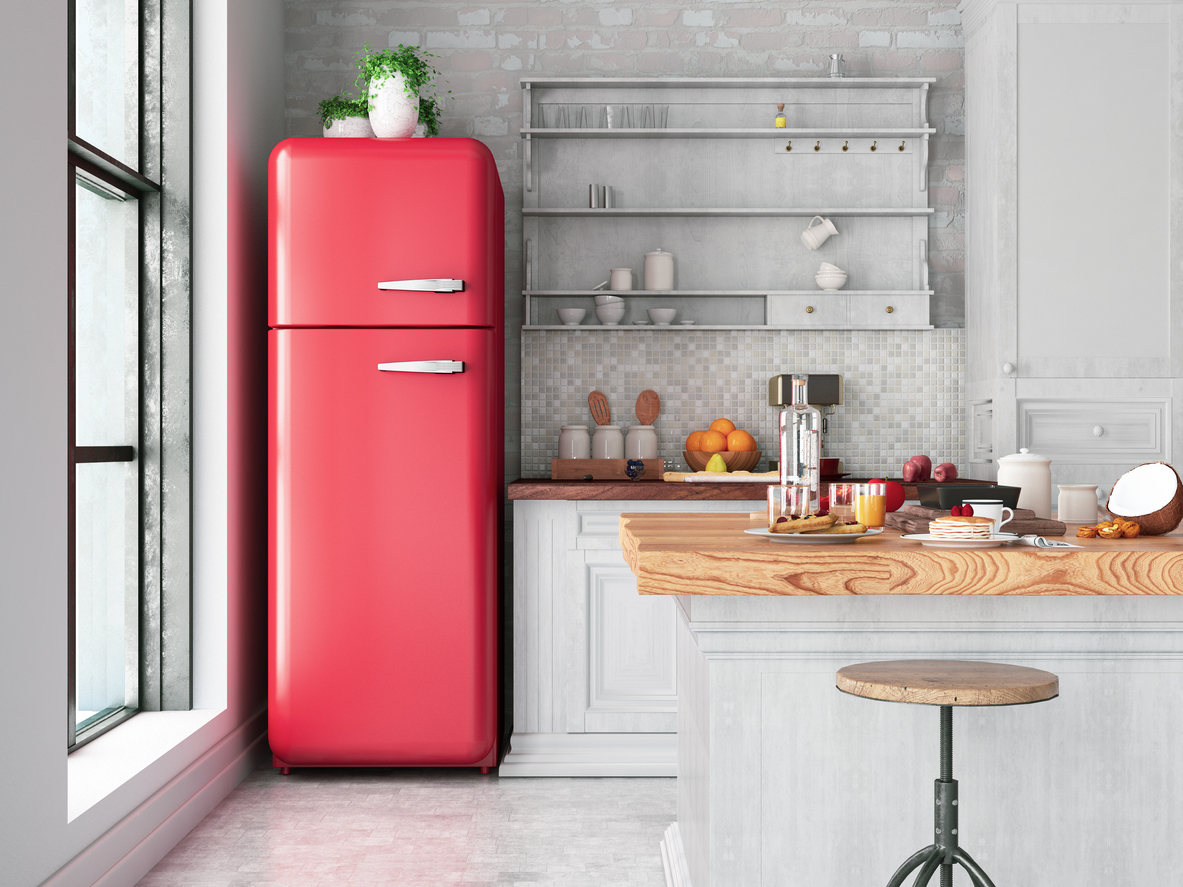 Vintage design elements come together in a retro kitchen. Hailing from the mid-20th century, this style often incorporates bold color accents and playful patterns, creating a fun and vibrant space for grooving while cooking and entertaining. Read more on Retro-style kitchens in "Delightful Retro Kitchens With Extraordinary Cabinetry!"
Decor elements: Bold colors, Retro-inspired appliances, Vintage appliances, and hardware
9. Modern Craftsman Kitchen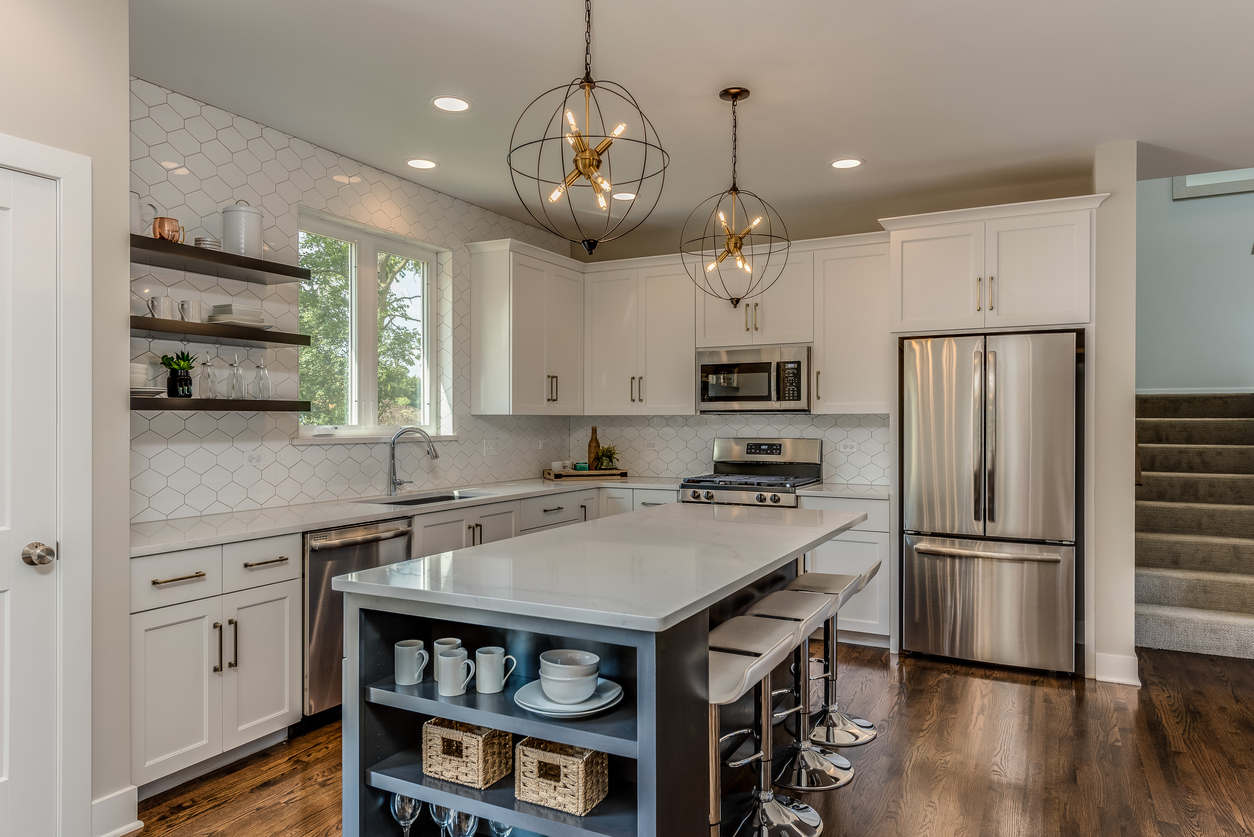 Combining modern elements with traditional craftsman-style details, this kitchen is all about attention to detail and high-quality materials. This style often incorporates Shaker-style cabinetry and natural materials such as wood and stone. Read more on Modern Craftsman-style kitchens in "Why You'd Want a Modern Craftsman Kitchen Style"
Decor elements: Statement lighting, Wood accents, Beamed ceilings
10. Modern Rustic Kitchen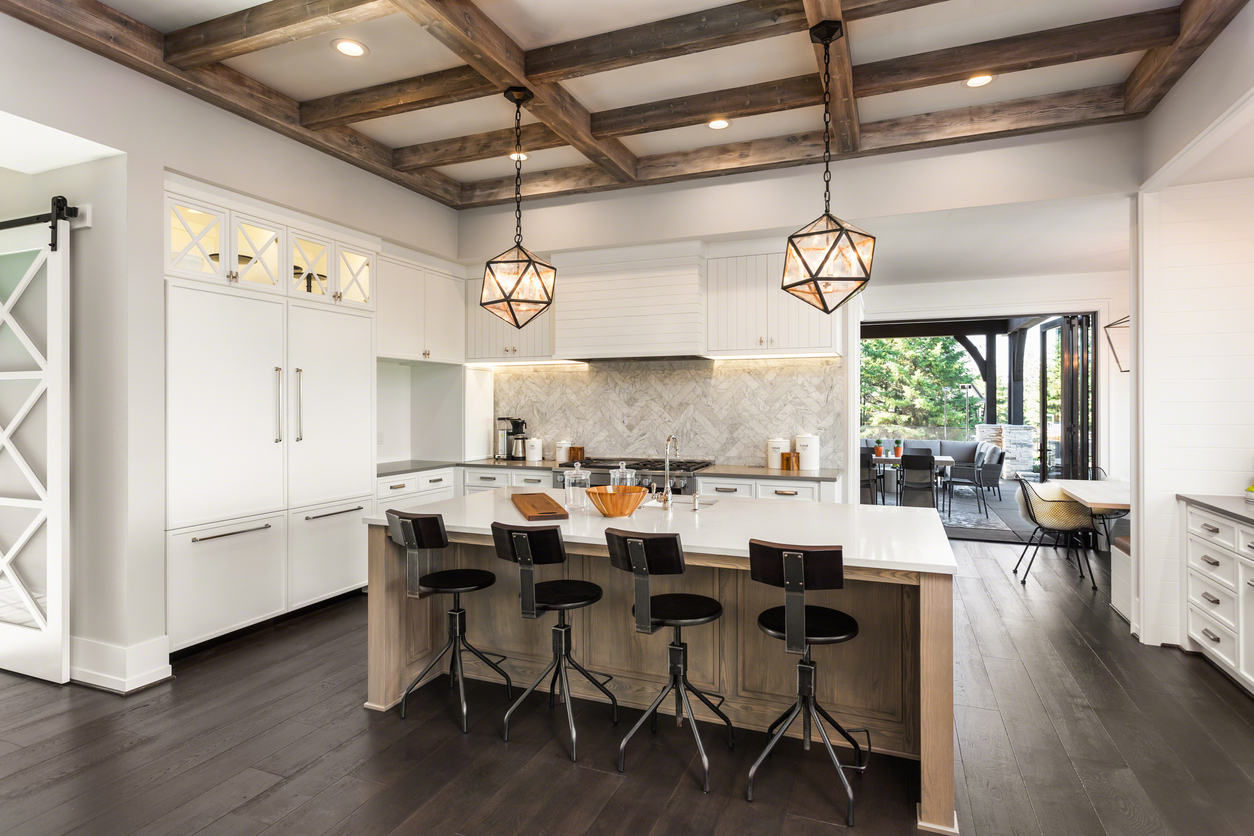 Blending modern elements with a rustic style, this kitchen combines comfort and simplicity with a touch of roughness. A truly unique style, this kitchen often includes natural materials such as wood and stone, along with sleek appliances and minimalist decor. Rustic details will bring a cozy, homey feel to the space. Read more on Modern Rustic-style kitchens in "Modern Rustic Kitchen - The Perfect Blend of Chic and Cozy"
Decor elements: Barn doors, Distressed cabinets, Exposed beams
11. Boho Kitchen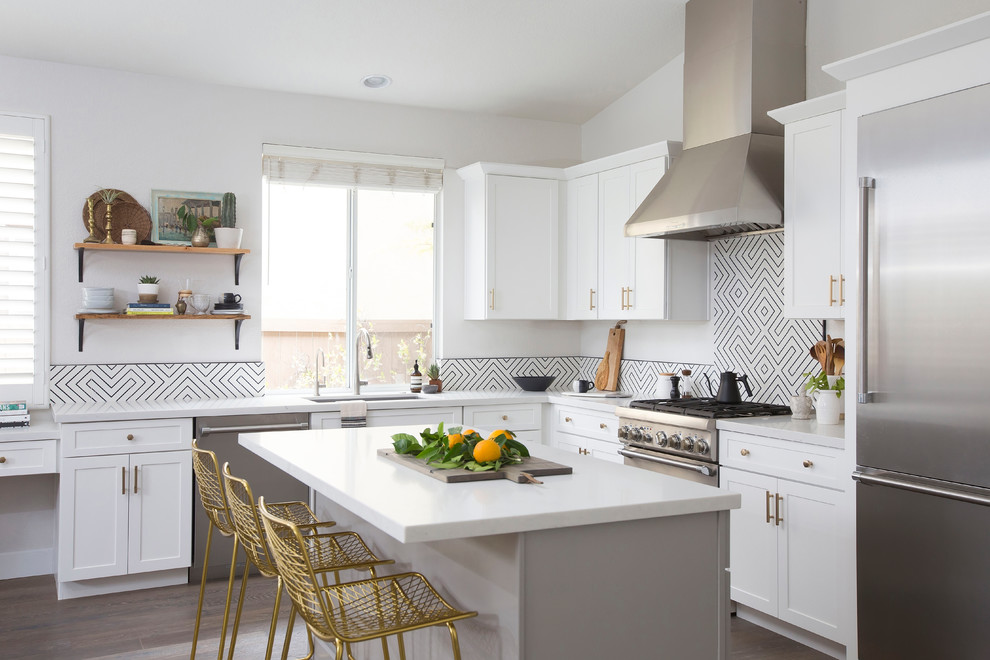 Featuring a mix of various colors, patterns, and textures, the boho kitchen brings together elements from different styles to create a one-of-a-kind space. The bohemian color scheme often includes vibrant colors and natural tones, while decor elements can range from vintage finds to handmade pieces, creating a relaxed and quirky feel. Read more on Boho-style kitchens in "7 Enchanting Ideas For A Breathtaking Boho Kitchen"
Decor elements: vibrant colors, patterned accents, global-inspired decor
12. Transitional Kitchen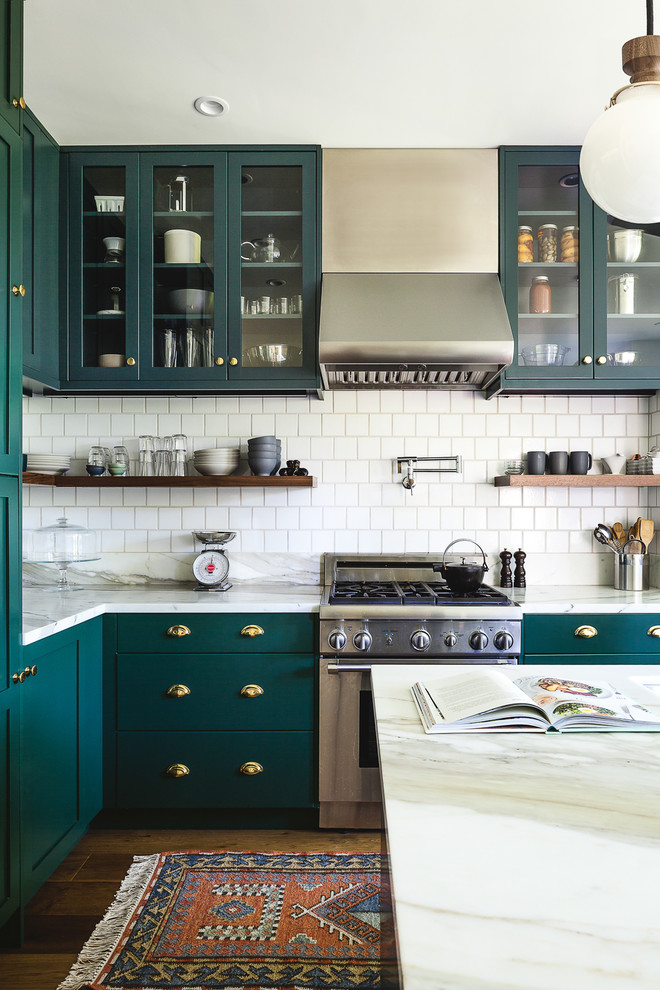 In the Transitional kitchen style, traditional styles are given a modern twist. This kitchen combines classic elements such as raised panel cabinetry and decorative accents with more modern features often featuring clean lines, subdued colors, and organic materials such as wood and stone resulting in a timeless and elegant space. Natural beauty is a focus in this style, as well as functionality. Read more on Transitional- Style kitchens in "Create A Statement With A Transitional Kitchen"
Decor elements: classic or bold colors, smart appliances, sleek cabinets
13. Japandi Kitchen Style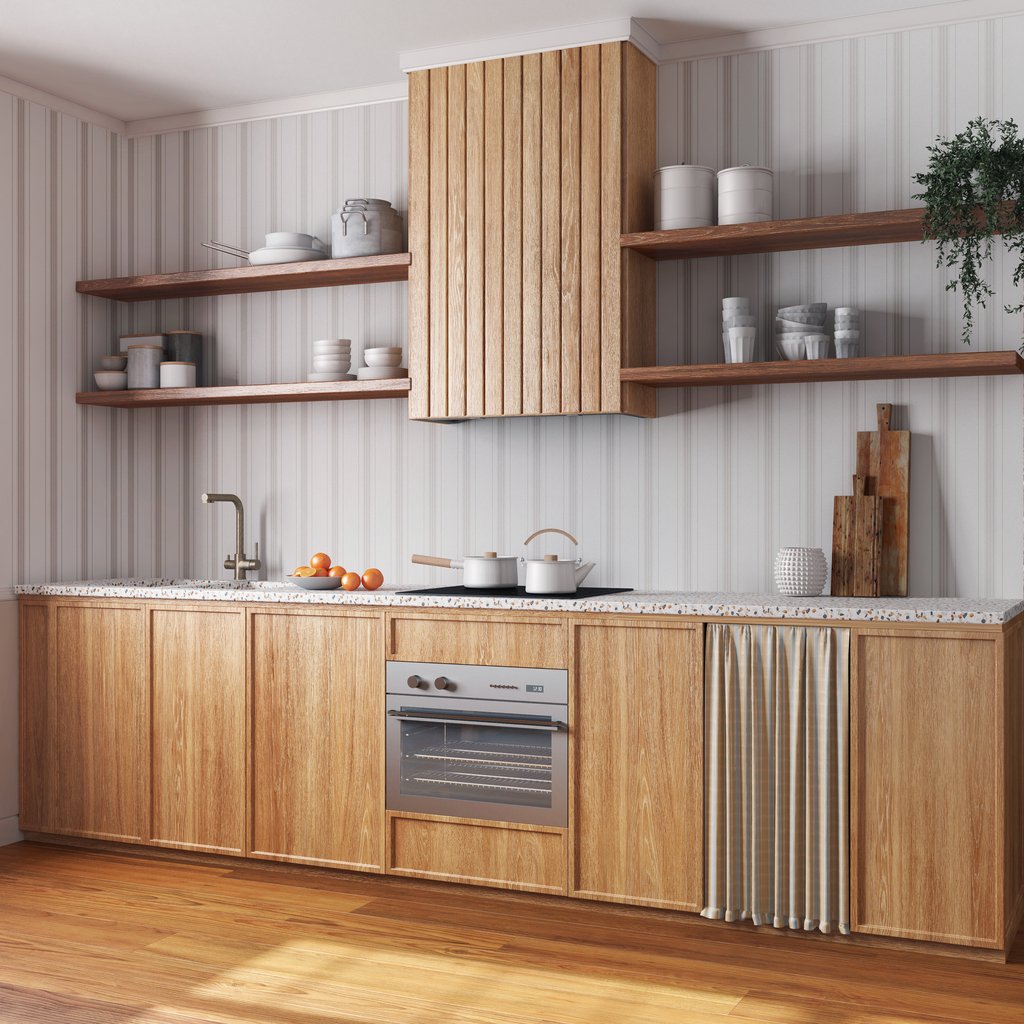 A blend of two distinct design styles - Scandinavian and Japanese – the Japandi style combines minimalism, simplicity, and functionality. Read more on Japandi Kitchens in our article, "Say Konnichiwa to Japandi Kitchen Style".
Decor elements: Muted colors, Natural Textures, Wood
These are just some of the many kitchen styles to explore and bring to life in your own space. From traditional to modern, rustic to boho, there are endless possibilities for creating a unique and beautiful kitchen. Let your style shine through in your decor choices and have fun bringing your dream kitchen to life!
Get your cabinets to match your kitchen in style with Naturals and Naturals Express cabinet options from Mod Cabinetry.
4. Design Ideas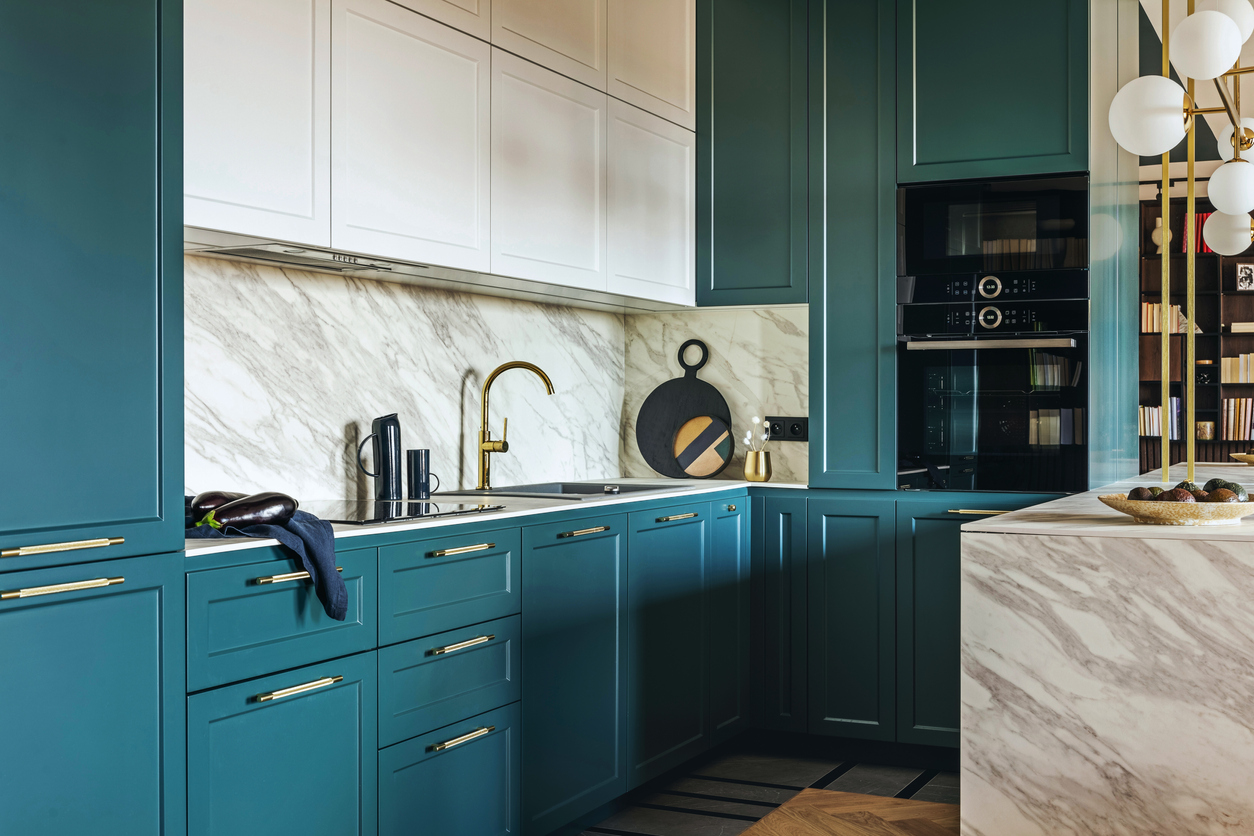 Whatever your preference, there are many methods to add flair and personalize your room. Here's a list of some design style suggestions that would suit any kitchen:
1. Opt for open shelving to display favorite dishes or decor pieces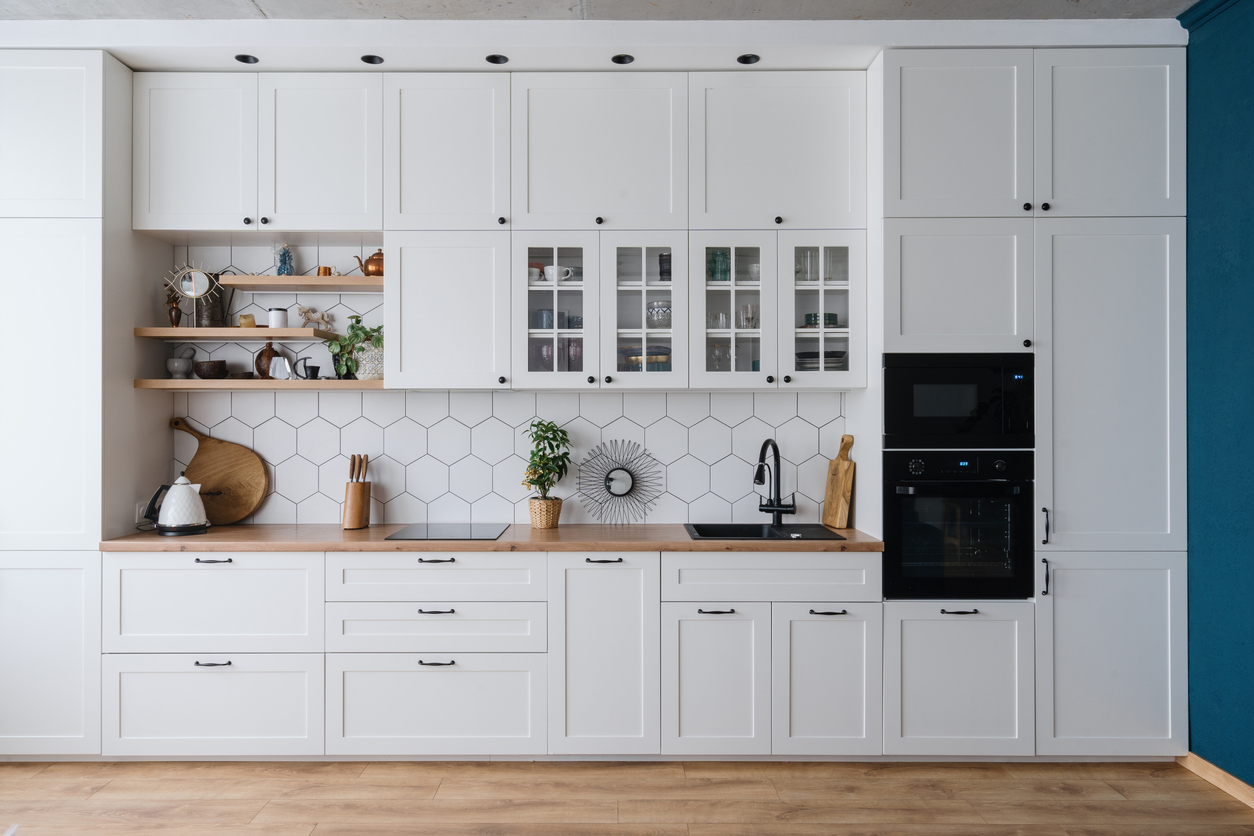 In any kitchen style, open shelving can add an airy and open feel to the room, as well as provide a space to showcase dishes or decor pieces.
2. Incorporate a statement lighting fixture or even a chandelier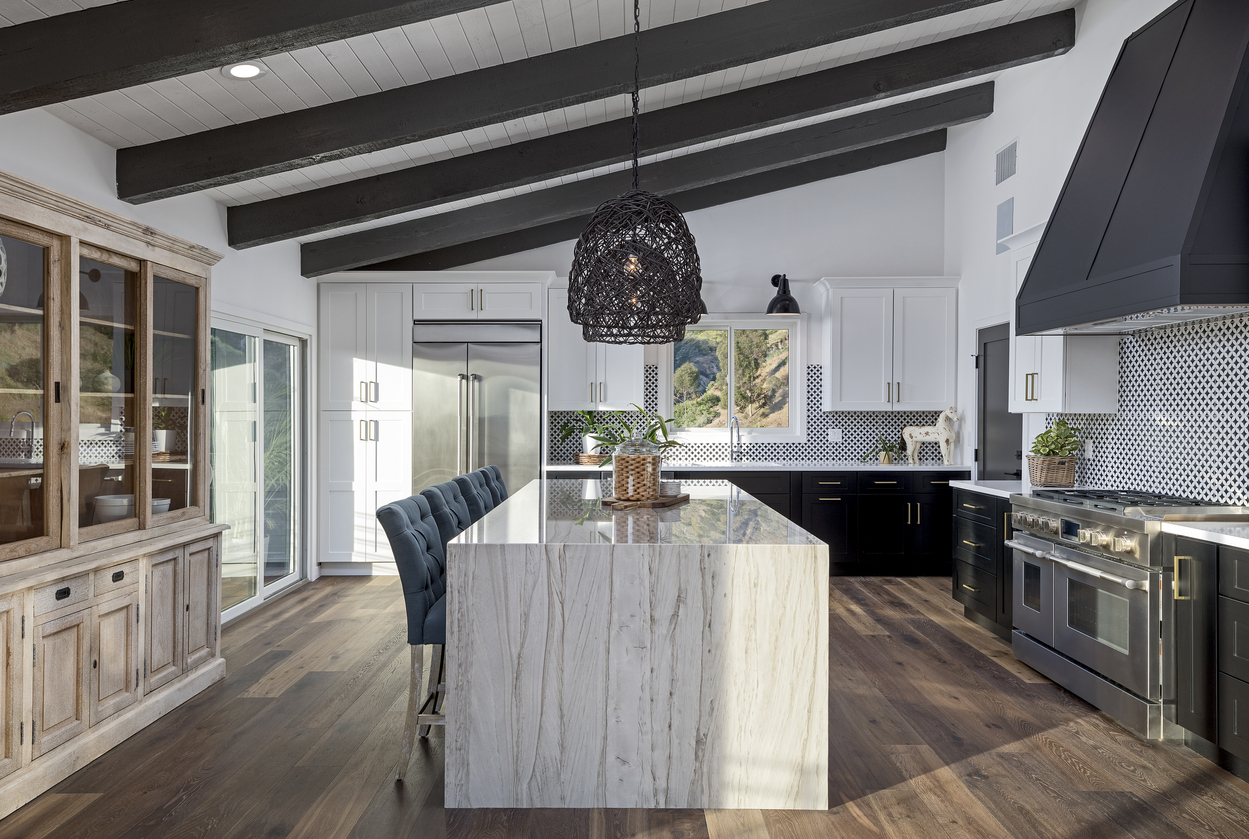 You can never go wrong with adding a statement light fixture in any room, and the kitchen is no exception. Lightings that make a statement can add personality and style to any room, no matter the kitchen's overall style.
3. Have wood accents, such as a butcher block countertop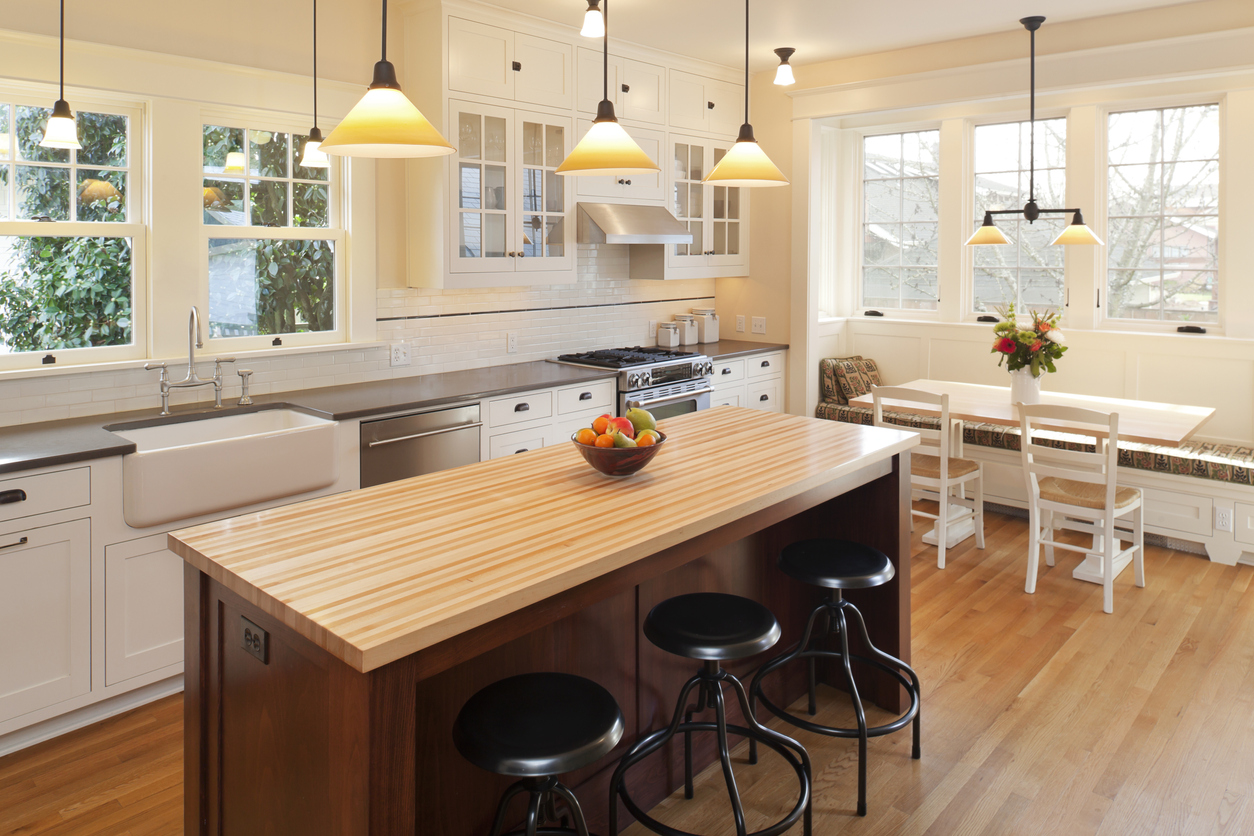 Wood holds a special allure to any kitchen. A wood accent, in any kitchen style, is no doubt a beautiful addition. Whether it's a butcher block countertop or wooden open shelving, wood brings warmth and texture to any kitchen.
4. Add plants for a touch of nature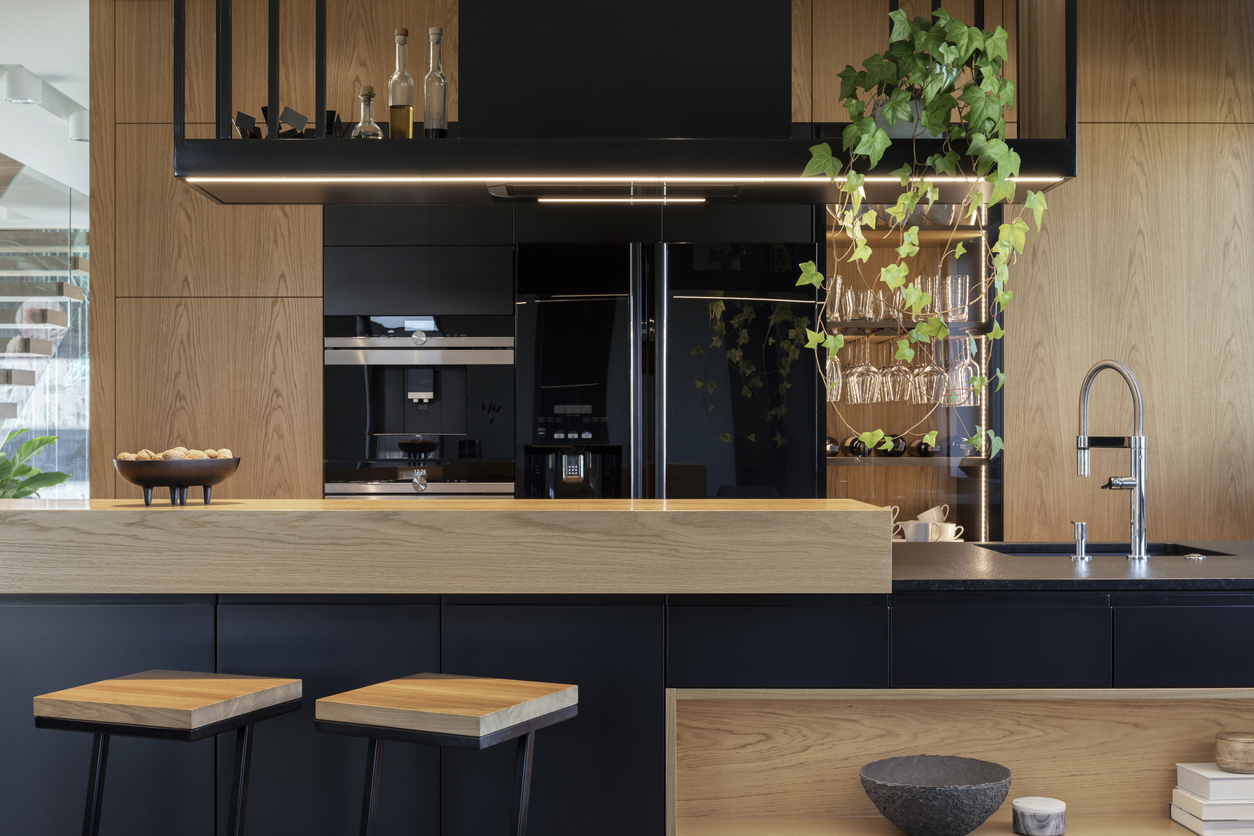 Having plants in your home or office not only creates a more pleasant aesthetic but has also been scientifically shown to boost moods and productivity. Plants are ideal for any style of kitchen you choose to install.
5. Play with textures by using different materials such as wood, marble, or tile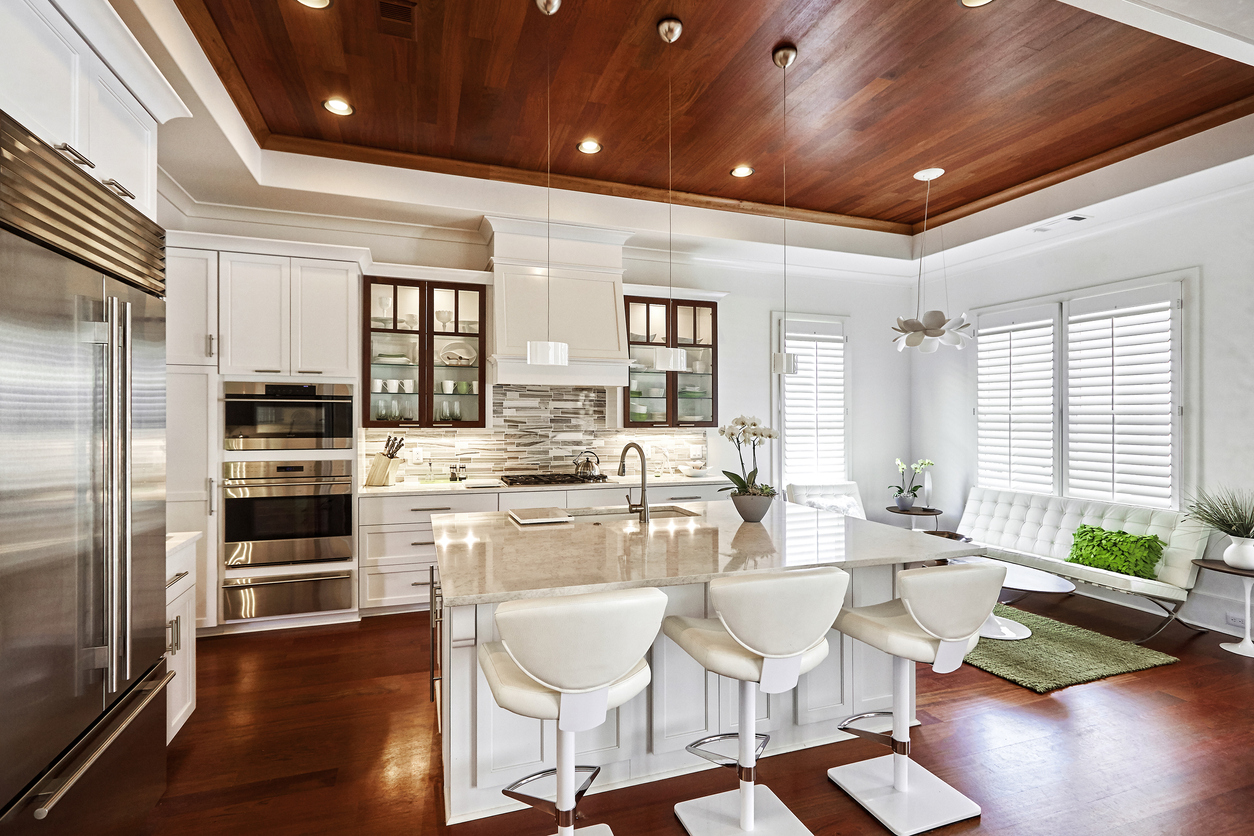 Simple architectural details, such as crown molding or wainscoting, can elevate the look of your kitchen. When used with contrasting materials, they can also add visual interest.
There are many ways to personalize and add style to your kitchen, no matter the overall design aesthetic. Have fun with it and make it your own with the style you've chosen. Happy designing!
For more design ideas and inspiration, read our article, "A Theme Kitchen To Complement Every Personality" on The Modernist at Mod Cabinetry.
5. Customer FAQs
If you're considering buying kitchen cabinets with your design for your next kitchen project, here are answers to some frequently asked questions we get from customers:
1. What is a transitional kitchen style?
The transitional style kitchen is a mix of traditional and contemporary elements, often featuring clean lines, subdued colors, and organic materials such as wood and stone. Natural beauty is a focus in this style, as well as functionality.
2. Can we combine modern and rustic styles?
Yes, you can definitely combine modern and rustic styles in your kitchen design. Some ideas for mixing these two styles include using natural wood cabinets with stainless steel appliances or incorporating rustic accents like distressed wood into a modern kitchen space. It all depends on your personal taste and preferences.
6. Pricing. The Cost for Your Kitchen Style
This is a question that many homeowners ask themselves when they are considering a kitchen remodel. The cost of designing a new kitchen can vary depending on the size of the kitchen and the materials used. The best way to get an idea of the cost is to get an estimate for your cabinetry.
Mod Cabinetry is the leading supplier of modern and contemporary kitchen cabinets. We offer free estimates for your Kitchen Style and high-quality cabinetry at an affordable price, with shipping to your home anywhere in the continental United States.
Want firm pricing and a firm layout? Our team will help you design your dream kitchen by providing expert advice on cabinet layout, storage solutions, and finishes that match your style. We can even modify or customize cabinets if you want something unique!
Get Started with Mod Cabinetry Today!