Modern
Create Your Dream Kitchen with Semi-Custom Cabinets Online
Buying cabinets has never been easier; read this article to learn about buying semi-custom cabinets online, and everything you need to know.
---
Bring your kitchen vision to life with Semi-Custom Cabinets Online! With our easy-to-use website, you'll have the perfect cabinets that bring style and functionality into your home in no time. Read on to learn more about our semi-custom cabinets and how they can help you create the kitchen of your dreams.
What you will learn:
What Semi-Custom Cabinets Are
Ordering Semi-Custom Cabinets Online
Perks of Purchasing Semi-Custom Cabinets Online
Design Ideas
Click Play For A Quick Summary
1. What Semi-Custom Cabinets Are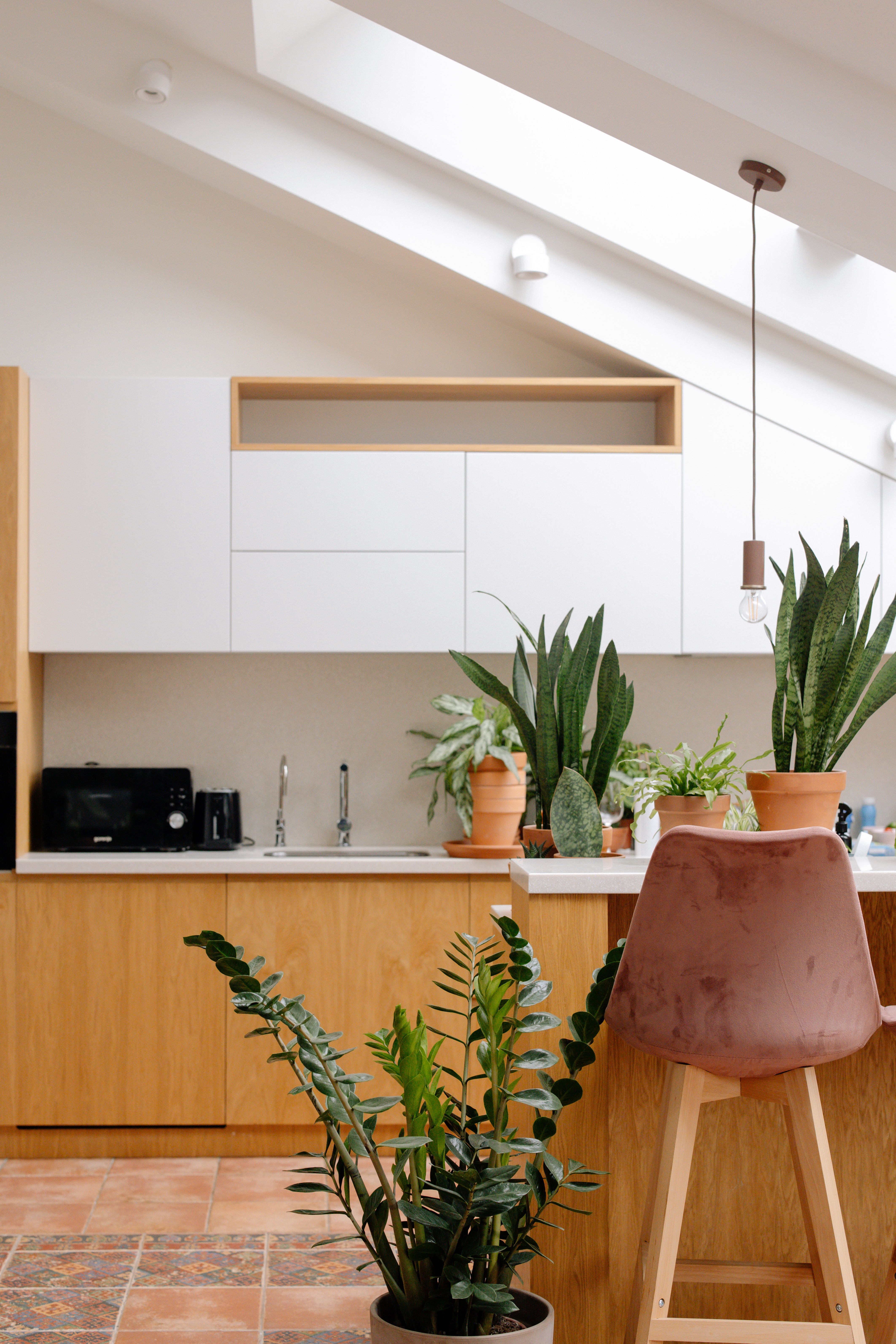 Have you been dreaming of a beautiful kitchen that's personalized to your taste? With Semi-Custom Cabinets Online, you can get the look and feel of custom cabinets for a fraction of the cost. Semi-custom cabinets are crafted by skilled artisans from high-quality materials and come in multiple sizes and styles.



Compared to standard cabinets, semi-custom cabinets feature more flexibility, allowing you to choose the exact style and finish you want. They also come in a wide range of colors and finishes to match your kitchen aesthetic.



The main difference between semi-custom and custom cabinets is that the latter are made to order specifically for your kitchen. Semi-custom cabinets come pre-made from the factory and can be installed quickly, allowing you to get your new kitchen sooner rather than later.



One brand may offer hundreds of semi-custom cabinet options, giving you the ability to choose exactly what best fits your kitchen needs. Future upgrades are also easier with semi-custom cabinets, as you can always add more features and accessories down the road. Take the moment to explore options at Mod Cabinetry and find the perfect cabinets for your kitchen.
2. Ordering Semi-Custom Cabinets Online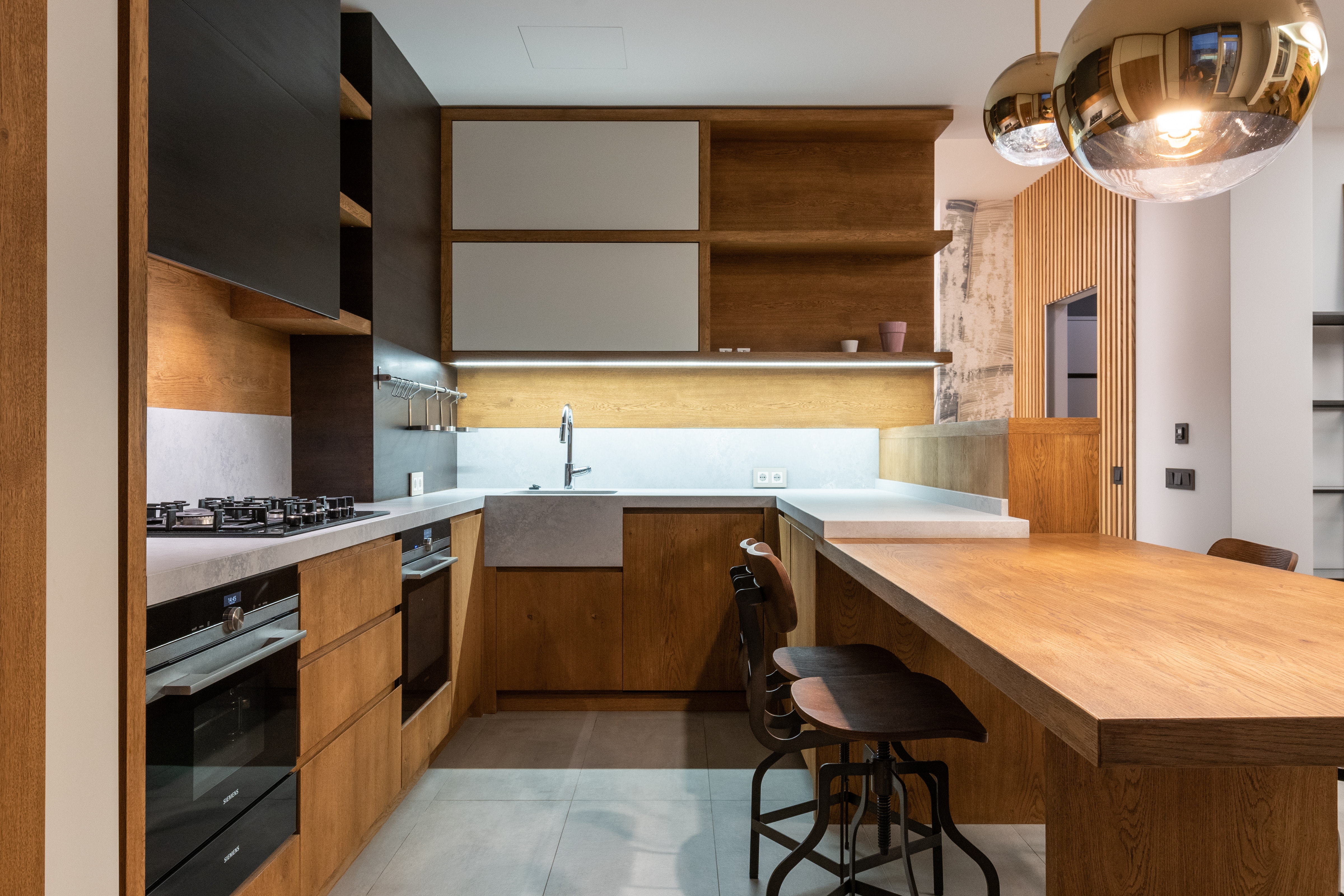 Your cabinetry selection process is made easy when you shop online. You can view all of the cabinets available and select the ones that best fit your needs.
The process of ordering semi-custom cabinets online is easy. Experience the ease of ordering your perfect semi-custom cabinets with our 5 simple steps!
1. Select the style and size of your cabinets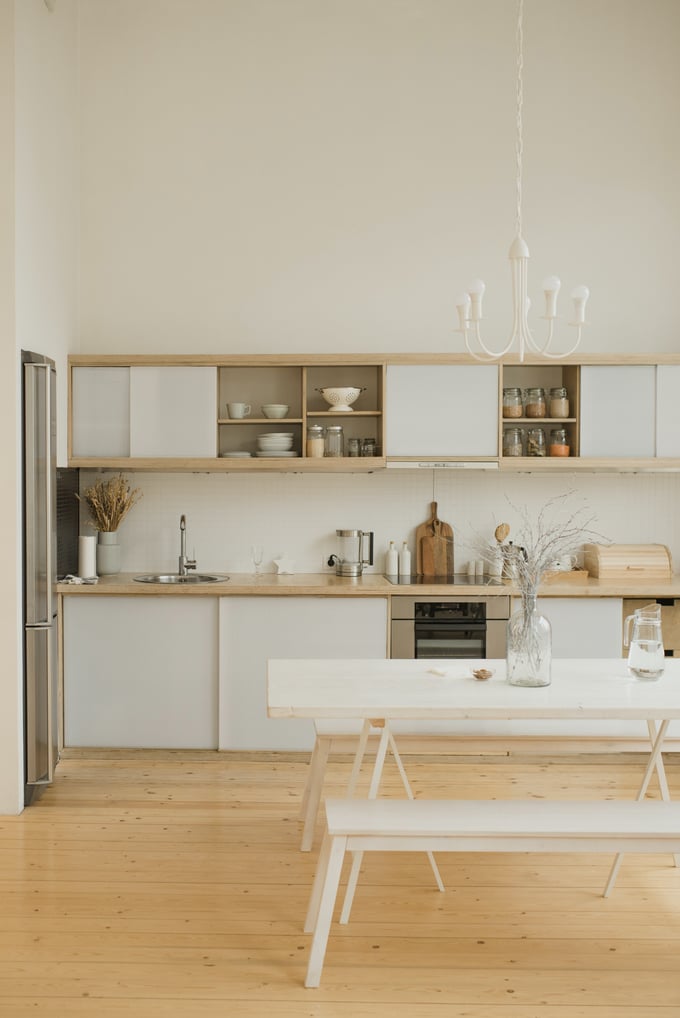 The very first step is to select a style and size of cabinets that fit your kitchen. In this step, it is important to measure properly and accurately. Your style and size will determine the overall look and feel of your kitchen. To ensure a successful outcome, you must take this step with great care. For your convenience, consult Mod Cabinetry's Measure Your Kitchen- A guide on how to accurately measure your kitchen for cabinets - and steer clear of any unfortunate disasters!
2. Choose your door style, finish and hardware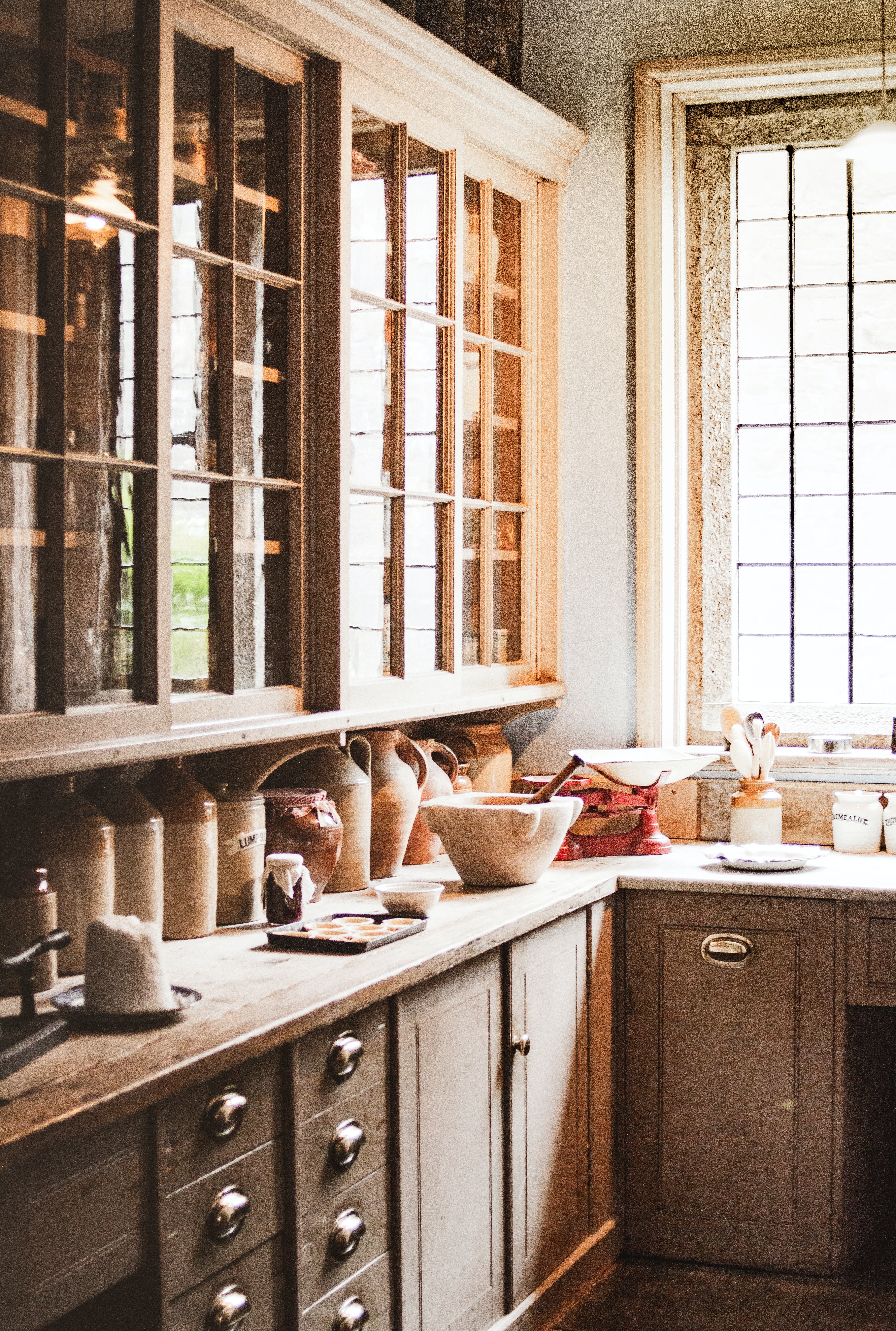 The second step is to choose your door style, finish, and hardware. Let the fun begin! You can choose from our wide variety of door styles, finishes, and hardware. There are so many options to make your kitchen stand out!
3. Add options and accessories
The third step is to add any additional options or accessories you want for your cabinets. This includes pull-out shelves, spice racks, and organizers. It's also important to consider the types of hinges you would like for your cabinets as well as any other accessories.
4. Place your order and get them delivered to your doorstep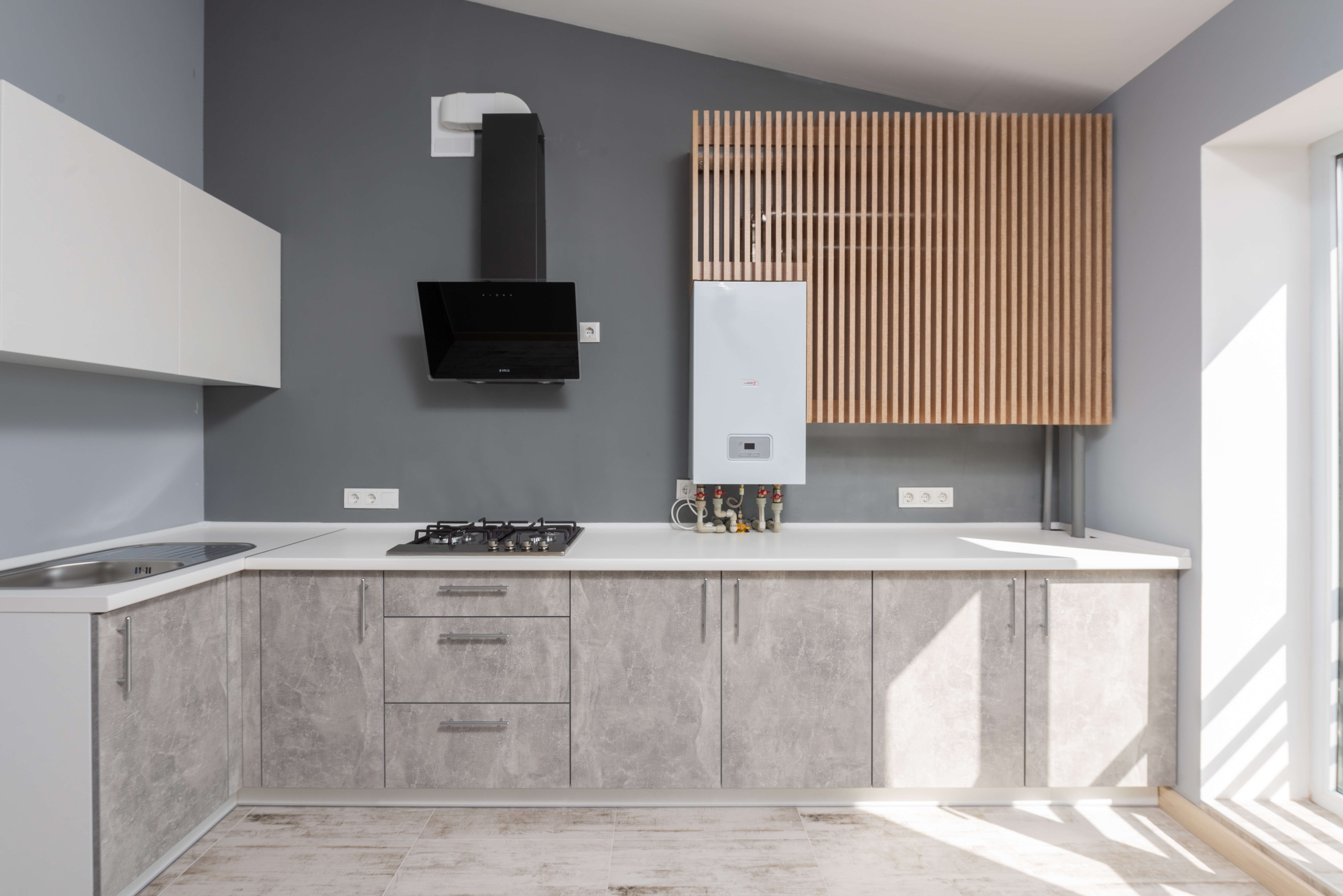 Once you have chosen all your items, it's time to place the order! You'll be required to submit your address and payment details. Then, it will feel as if a dream has come true - building the kitchen of your wildest dreams is officially underway!
5. Install and enjoy the new look of your kitchen!
Installing your cabinets is the ultimate step. Mod Cabinetry provides an effortless process with its semi-custom orders, which come complete with user-friendly instructions and all of the necessary tools for installation. For added convenience, we provide a "How to Install" guide that accompanies each order to ensure smooth sailing from start until finish!
Once the cabinets are installed, all that's left to do is enjoy your new kitchen! Semi-custom cabinets are a great solution for anyone looking to create an eye-catching and unique look in their home without compromising on cost. The best part about semi-custom cabinets is that you can create a unique look for your space without compromising cost. So go ahead, show off your kitchen. You deserve it!
To begin your semi-custom cabinet journey, get inspired by checking out The Modernist. Discover the endless possibilities of online cabinetry by checking out "Exploring Kitchen Cabinets Online"!
3. Perks of Purchasing Semi-Custom Cabinets Online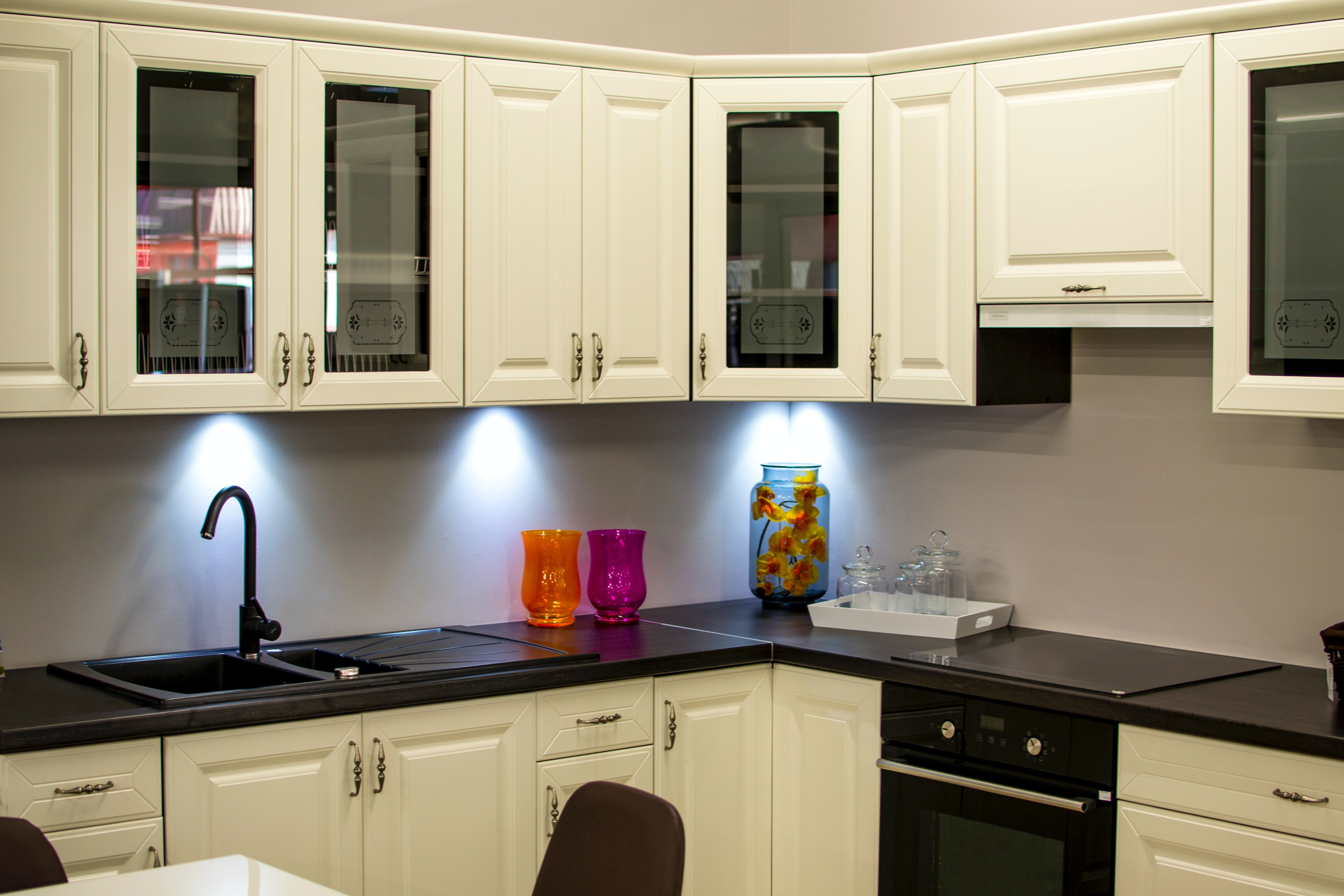 Modern technological advancements have made it possible to purchase just about everything from the comfort of your home. With that said, shopping for cabinets online has never been easier. Discover the many benefits of ordering semi-custom cabinets online. It's easy, efficient and cost-effective! We've listed the most prominent perks of purchasing semi-custom cabinets online:
1. Flexible and wide-ranging design options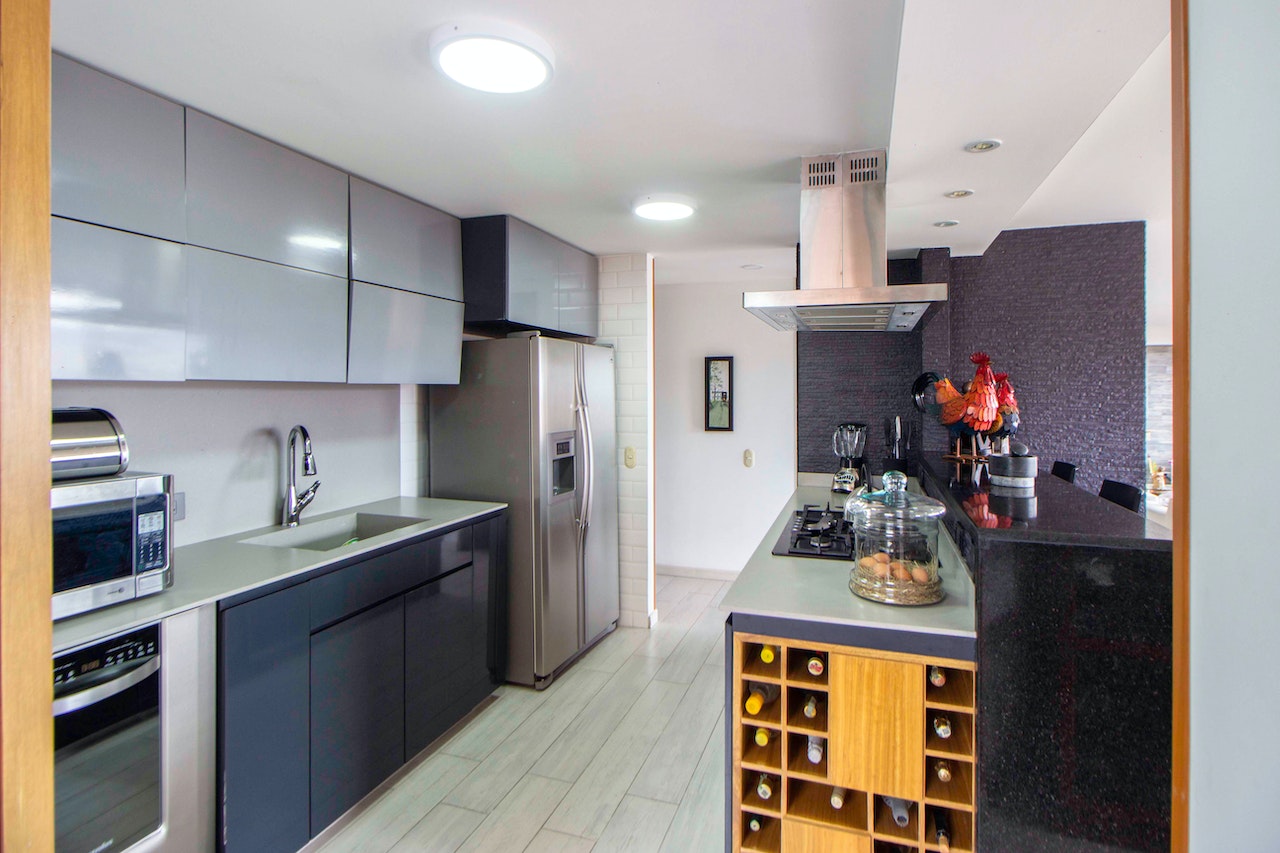 You can customize your cabinets with various finishes, hardware, and accessories. Other than that, the wide range of cabinet styles available online allows your imagination and creativity to take the lead. Designer-inspired color palettes, chic hardware, and luxurious accessories are just a few clicks away, thanks to the same page link that most online cabinet companies provide!
2. No more waiting in line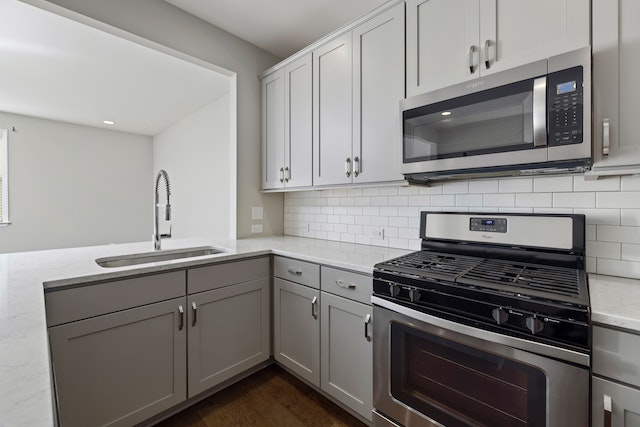 Shopping for semi-custom cabinets online is a simple and stress-free experience. You don't have to worry about waiting in long queues or fighting for parking spaces - it's like having the best seat at a show without any of the usual hassles, right from your own home!
3. No more overspending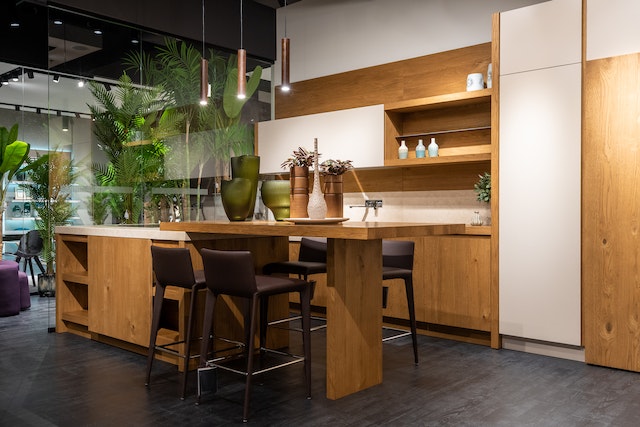 When you shop online, you can easily compare prices, read reviews and take your time to make an informed decision without feeling pressured by salespeople. Plus, it's easy to compare prices at different websites to ensure you are getting the best deal.
4. Satisfaction guarantee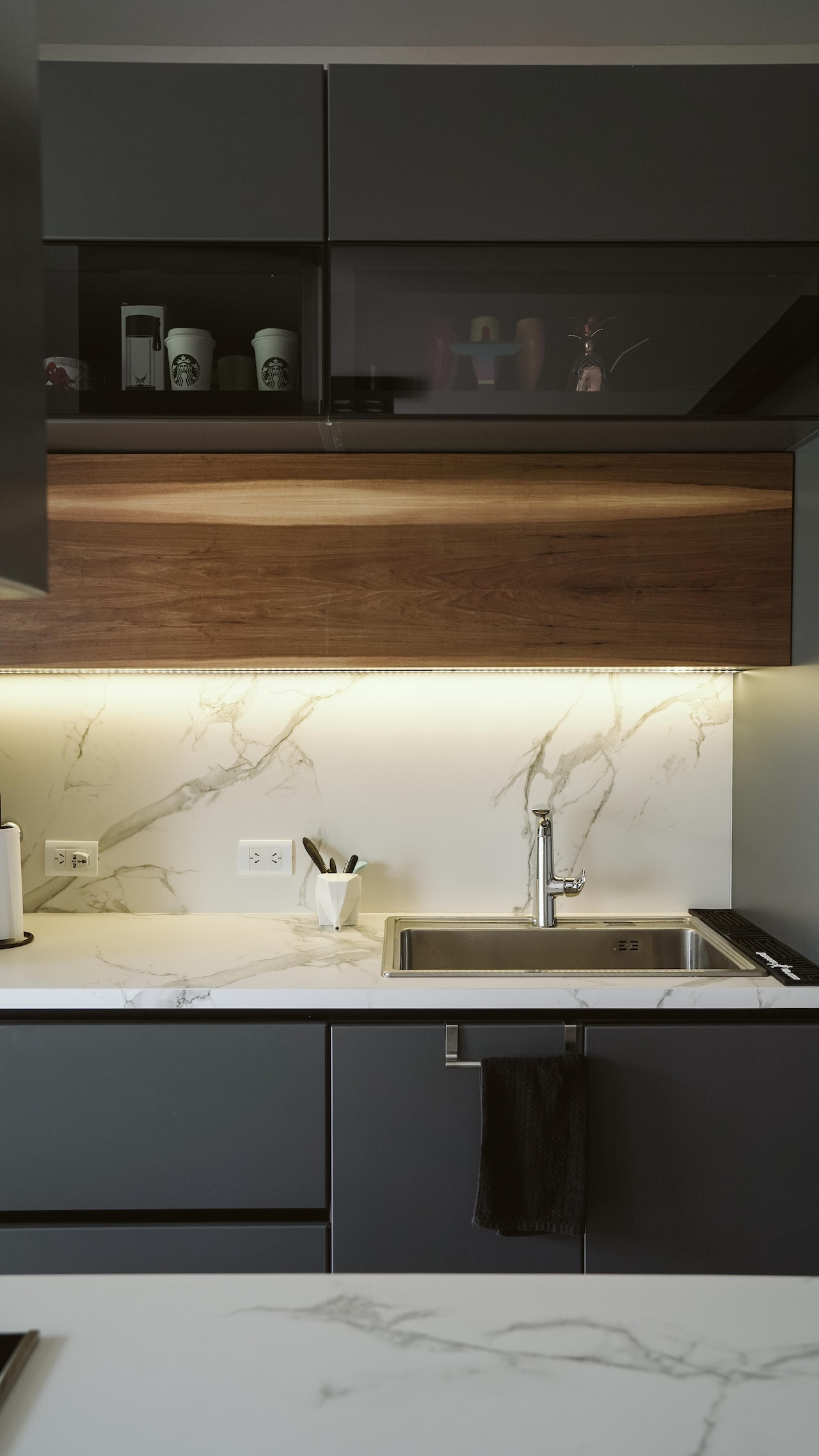 Reviews and testimonials from prior customers are available to help you make the perfect decision. Most purchases come with a limited lifetime warranty, allowing you to purchase with confidence. Average rating value and customer feedback will help you maintain a good level of satisfaction with your purchase.
5. Visualize your kitchen before you order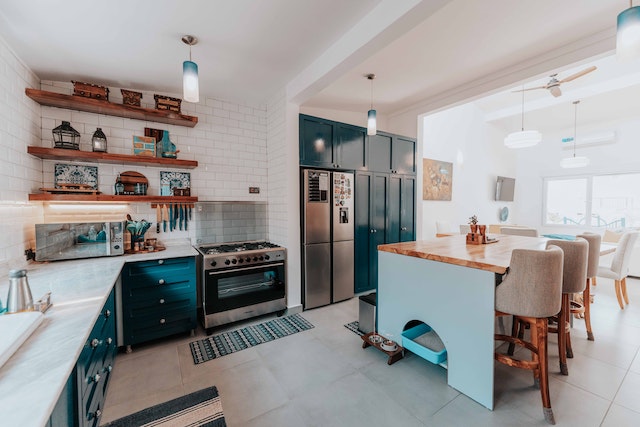 In addition to all the perks listed above, shopping for semi-custom cabinets online will also give you a chance to visualize your kitchen before you order. The 3D rendering tools available on Mod Cabinetry are designed to help you get a clear picture of your kitchen space and find the perfect style for your cabinets. Try out Mod Cabinetry's Kitchen Planner and see the possibilities for yourself! Read "Kitchen Visualizer - A Peek into Your Dream Kitchen" to get more information on this amazing tool.
6. Straight to your doorstep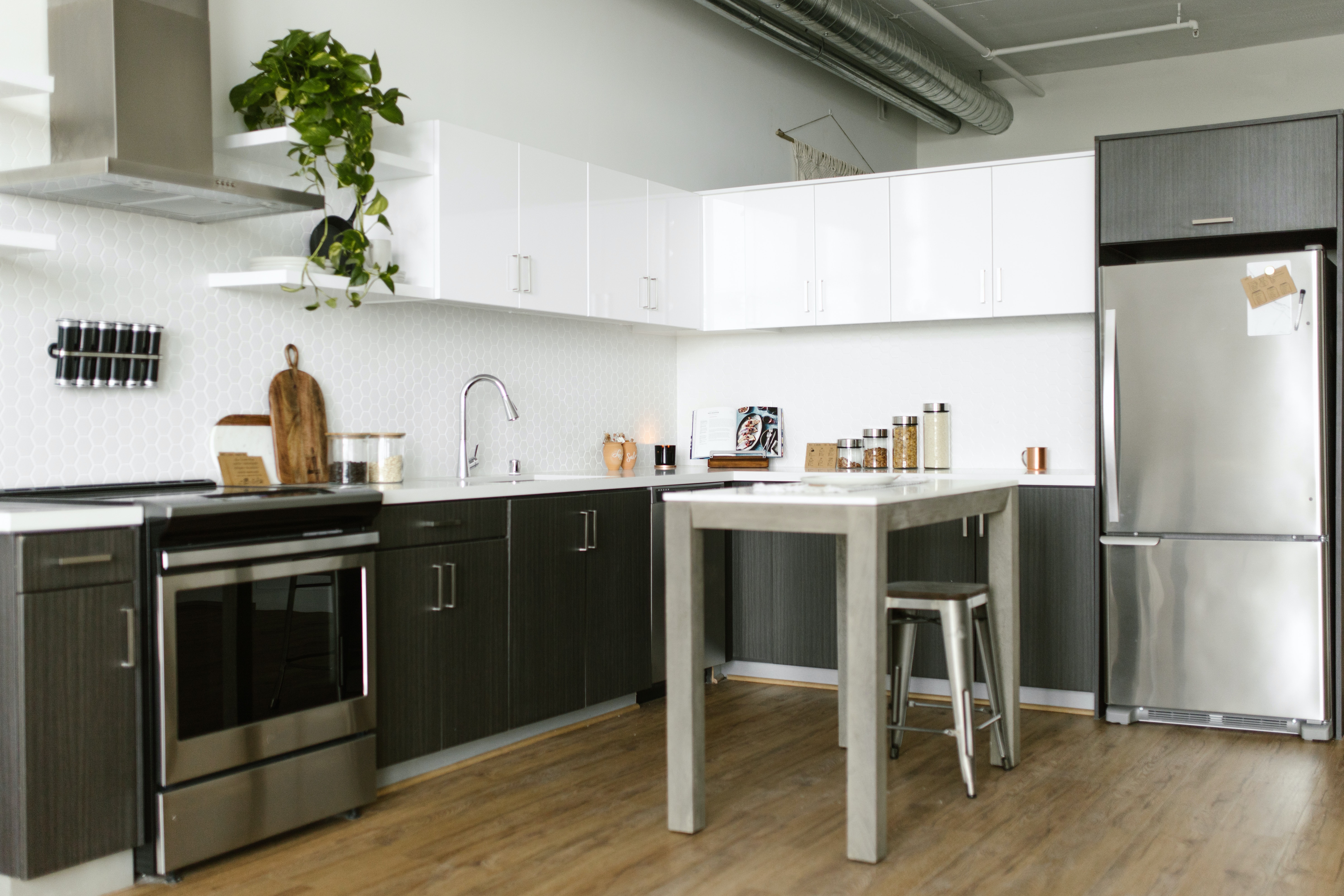 You no longer need to worry about lugging hefty cabinets around, as they will arrive ready for installation at your doorstep. Most online cabinetry stores offer free shipping on orders over a certain amount. No need to worry about looking for a delivery truck or paying extra to get your cabinets home. Most shipments are covered by insurance in case of any damage during transit.
So what are you waiting for? Get your semi-custom cabinets today and start designing your dream kitchen! It's easier than ever to get the look you've been dreaming of. Make the most informed decision for your cabinets with "Buy Cabinets Online: The New Way to Shop"! This informative guide will provide you resources and information that you need to bring your kitchen vision into reality. Get started on this journey today!
4. Design Ideas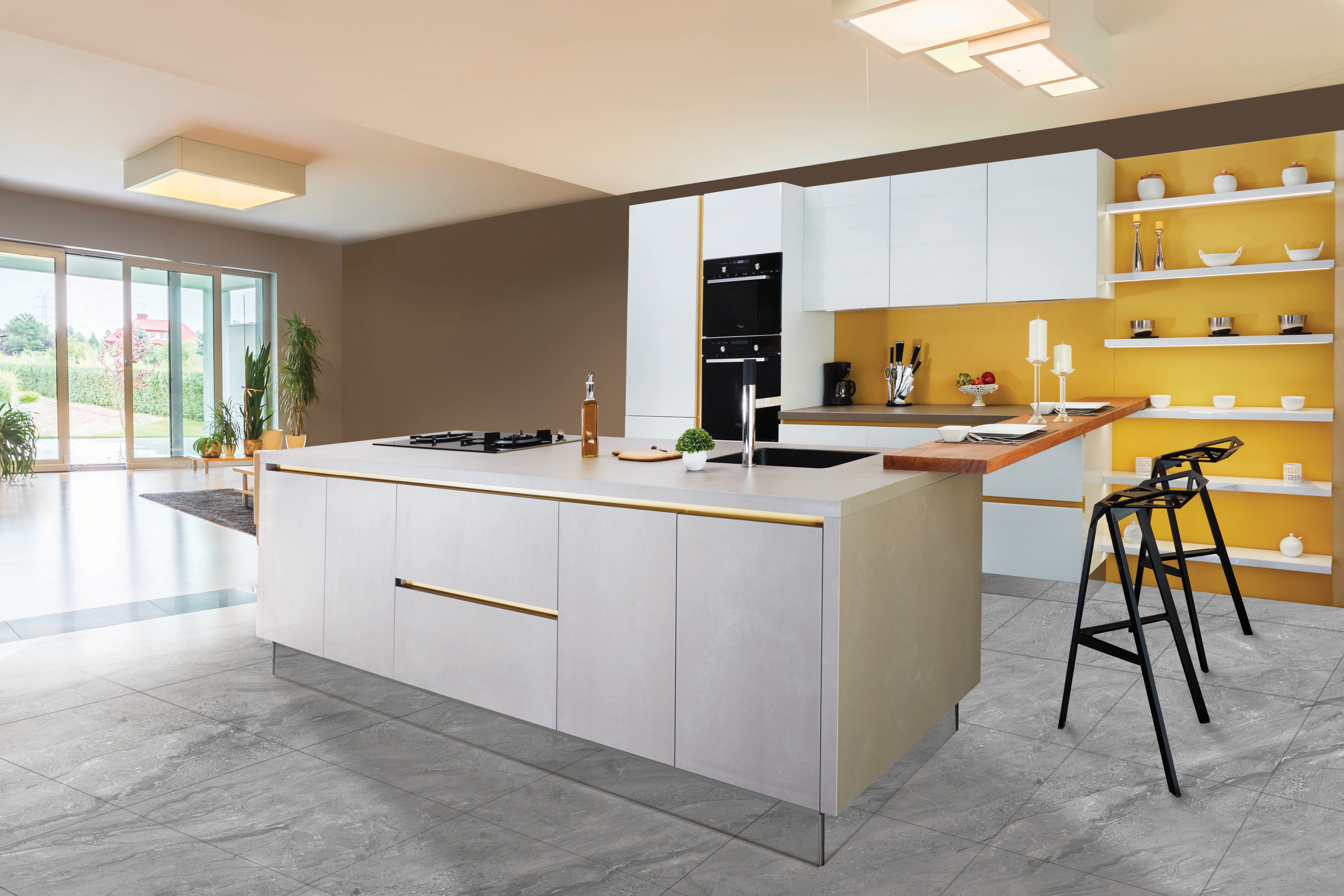 Functional and beautiful cabinets are a great way to add style and personality to your kitchen. No matter what your style, there are plenty of creative ideas that you can explore when looking for semi-custom cabinets online. Here are a few suggestions to help you get started:
1. Textured cabinet fronts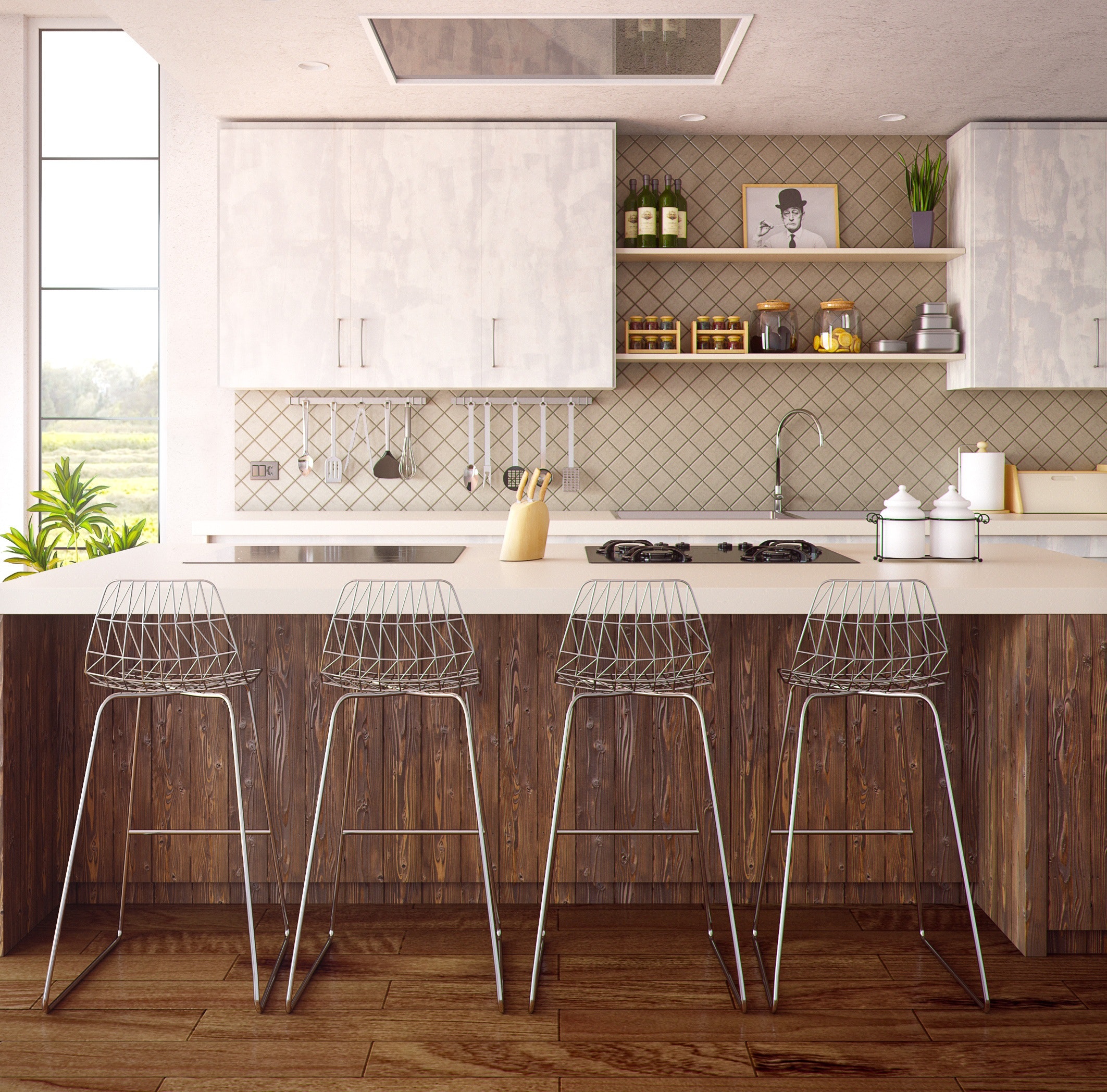 Adding texture to your kitchen cabinets can help create a unique and eye-catching look. Glaze, distress, crackle and beadboard are just some of the textures available online.
2. Colorful accents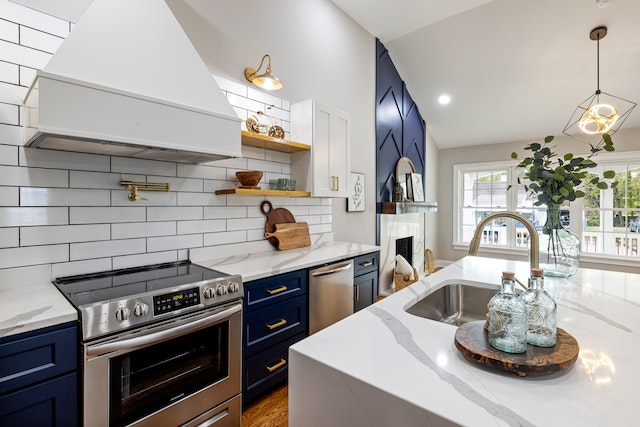 For a modern twist to your kitchen decor, try adding colorful accents to your cabinets. From bright hardware to colored glass panels, there are plenty of ways to add a bit of color to your kitchen.
3. Decorative Hardware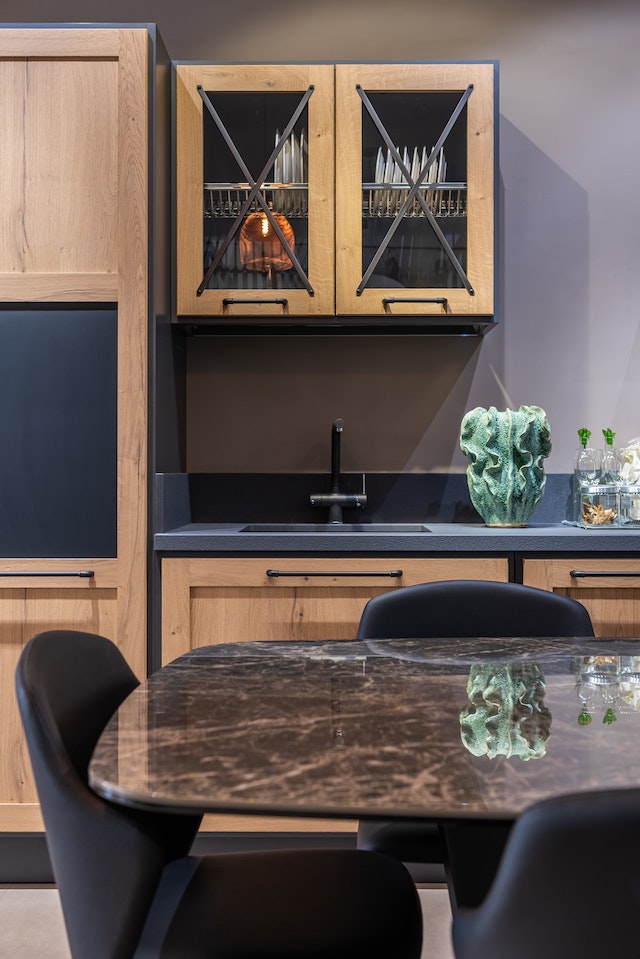 Decorative hardware can help create a beautiful and timeless look in the kitchen. From classic knobs to modern pulls, there are plenty of options available online.
4. Mix and match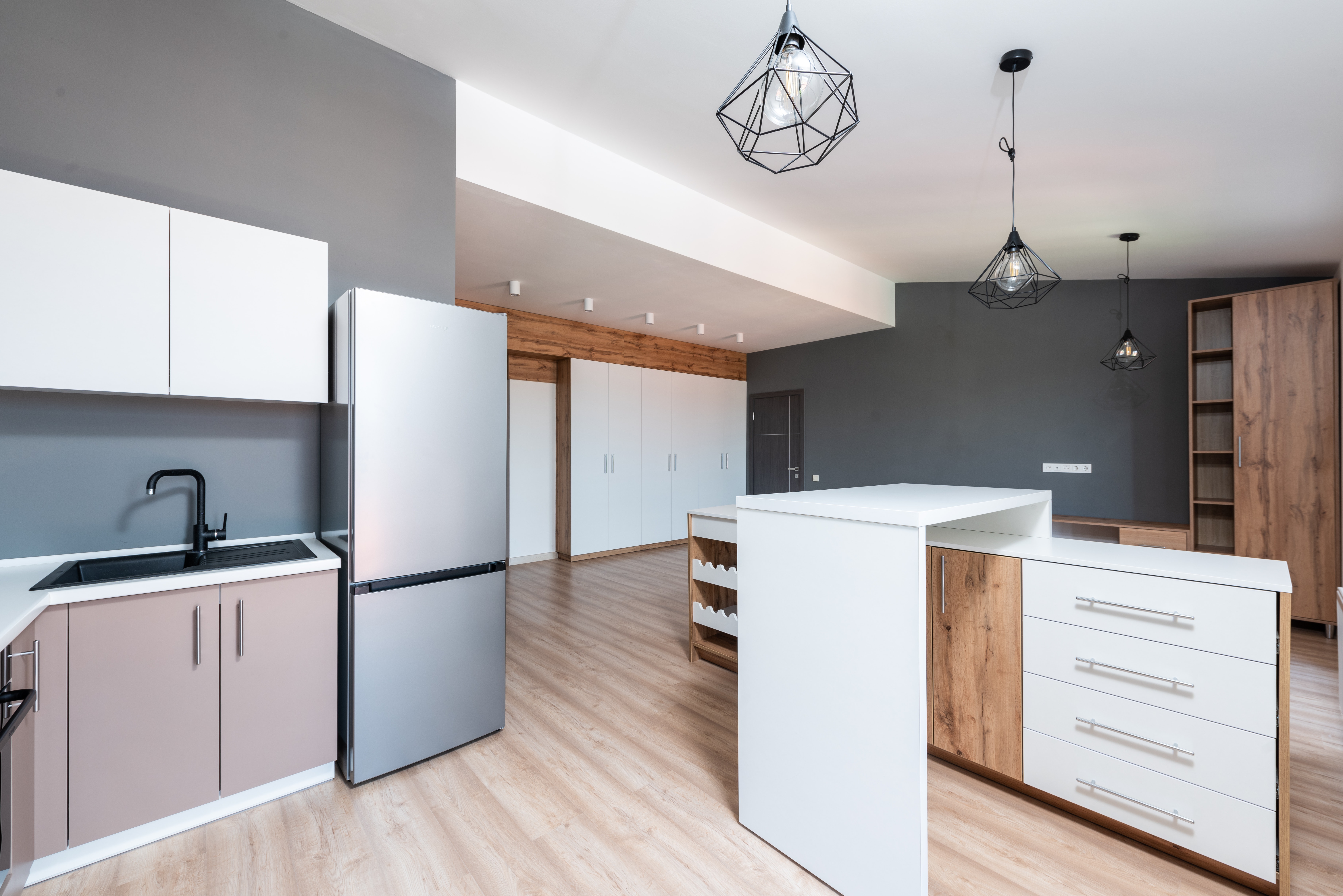 Mixing different finishes, colors and textures can create an eye-catching look in the kitchen. Try to keep the color palette consistent, but create a unique look by combining different textures and styles.
5. Layout ideas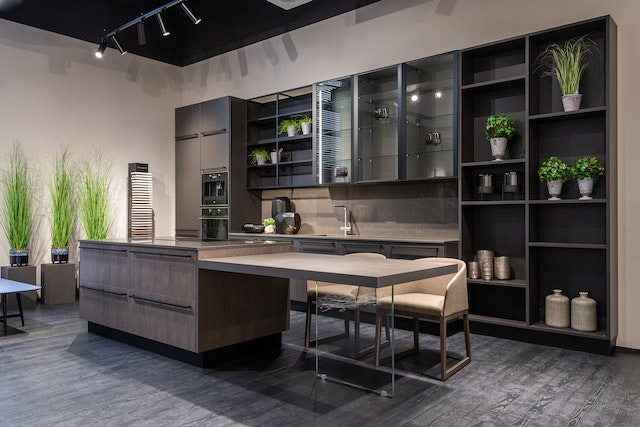 The layout of your cabinets is just as important as the style. Think about how you want to use your kitchen space and then plan out a layout that works best for you.
6. Timeless wood cabinets
If you're searching for an ageless, sophisticated appearance in your kitchen, semi-custom wooden cabinets are a perfect choice. From light oak to dark cherry, you'll find a diverse selection of styles and finishes available online; which means there's sure to be one that is just right for your kitchen.
Shopping for semi-custom cabinets online is an easy and convenient way to find the ideal cabinets for your kitchen. With Mod Cabinetry, you not only benefit from our wide selection of options but also gain access to expert guidance that ensures every detail fits perfectly. Our design team will work with you step by step to select the perfect style and tailor it specifically for your space.
5. Customer FAQs
If you're considering buying semi-custom cabinets with your design for your next kitchen project, here are answers to some frequently asked questions we get from customers:
1. What is the difference between custom cabinets and semi-custom?
Custom cabinets are made to order, meaning you can have complete freedom in designing the look of your kitchen. Semi-custom cabinets offer a bit more flexibility with pre-made cabinet sizes, finishes, and modifications. A major distinction is that semi-custom cabinets are much faster to build and install than custom cabinets.
2. Do I need to hire a professional to install my cabinets?
No, you don't need to hire a professional. If you follow our installation instructions anyone can install semi-custom cabinets. You can also reach out to our design team for guidance or advice on installation. We are always here to help.
3. Is there someone who can help me create the perfect kitchen design?
Absolutely. Our team of experts at Mod Cabinetry will work with you to make sure that your dream kitchen comes to life. We offer a range of services, from 3D renderings to help you choose the right style, hardware, and materials. Meet with one of our design consultants today to get started.
6. Pricing. The Cost for Your Semi-Custom Cabinets?
This is a question that many homeowners ask themselves when they are considering a kitchen remodel. The cost of designing a new kitchen can vary depending on the size of the kitchen and the materials used. The best way to get an idea of the cost is to get an estimate for your cabinetry.
Mod Cabinetry is the leading supplier of modern and contemporary kitchen cabinets. We offer free estimates for your Semi-Custom Cabinets and high-quality cabinetry at an affordable price, with shipping to your home anywhere in the continental United States.
Want firm pricing and a firm layout? Our team will help you design your dream kitchen by providing expert advice on cabinet layout, storage solutions, and finishes that match your style. We can even modify or customize cabinets if you want something unique!
Get Started with Mod Cabinetry Today!