Design
Exploring Kitchen Cabinets Online
Take a look at kitchen cabinets online. The best place to find your new kitchen cabinets. Your dream kitchen is waiting for you!
---
Over the years, the way that people buy kitchen cabinets and other essential items for the kitchen has changed. Online shopping has become more popular than ever before, as it is a convenient way to shop for all your kitchen needs. The availability of a wide range of kitchen cabinets online has made it easier for people to shop for their desired product.
What you will learn:
The Rise of Online Shopping for Kitchen Cabinets
10 Reasons Why Shopping for Kitchen Cabinets Online is Better Than In-Store
Design your Dream Kitchen Online
Design Ideas
Click Play for Quick Summary
1. The Rise of Online Shopping for Kitchen Cabinets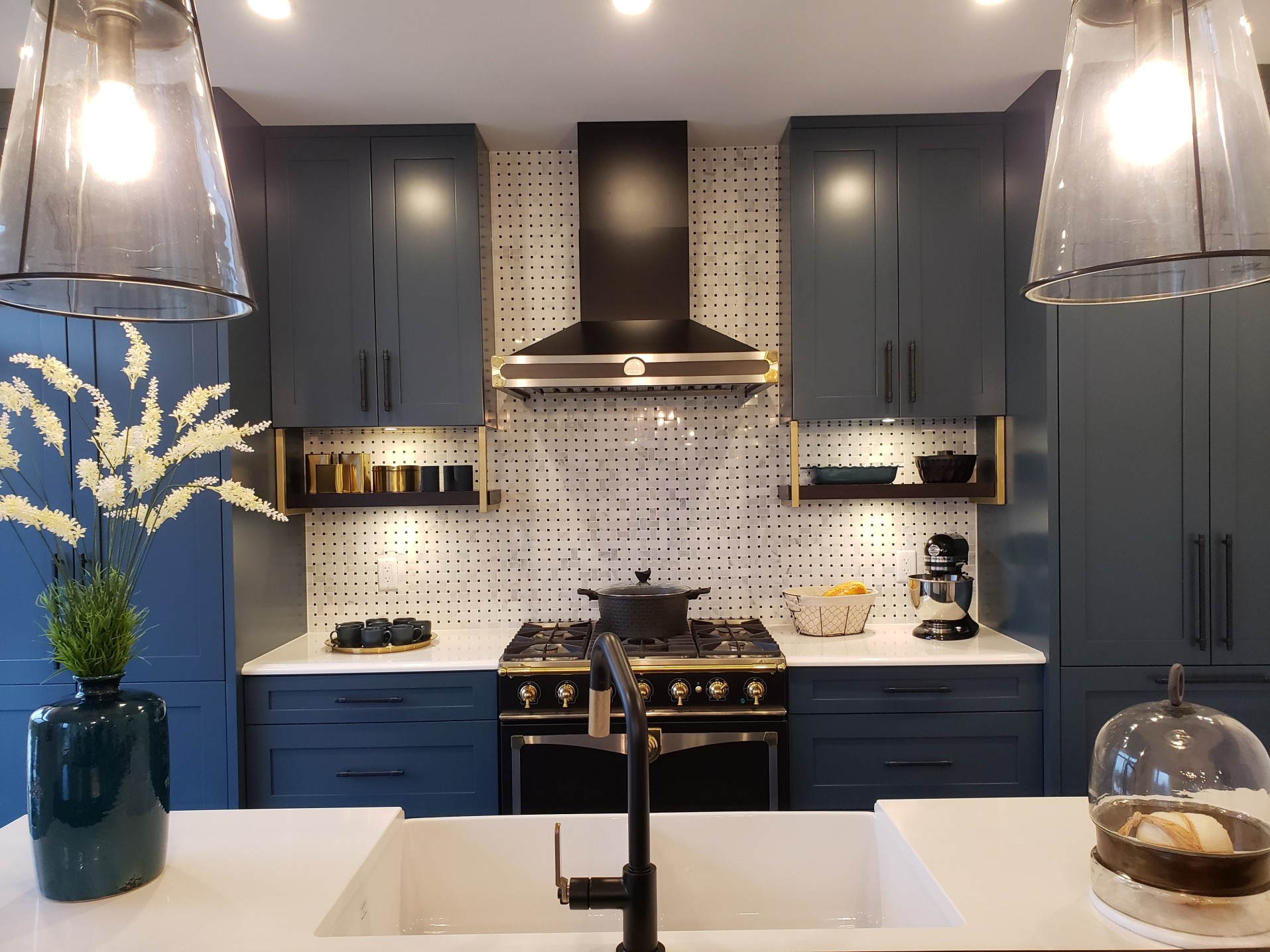 Cabinet company executives say that the vast majority of their sales now come from online orders. And it's not just small businesses; even big-box stores say that the internet has become their primary sales channel for cabinets.
This dramatic shift to online ordering has been years in the making but was expedited by the pandemic. According to the National Kitchen and Bath Association, about 80% of kitchen and bath design firms reported that their clients were interested in learning more about online shopping options for their upcoming projects.
The rise of online shopping has given consumers more power and choice than ever before. With this comes the responsibility to do your research and make sure you're getting the best quality product for your money.
At Mod Cabinetry buying online is simple, safe and convenient. With just a few clicks, our customers can browse our wide selection of styles, compare pricing, view product details and more. We offer Free Estimates so that you can easily compare pricing without having to visit multiple stores.
Design and build the kitchen cabinets of your dreams with us at Mod Cabinetry.
2. 10 Reasons Why Shopping for Kitchen Cabinets Online is Better Than In-Store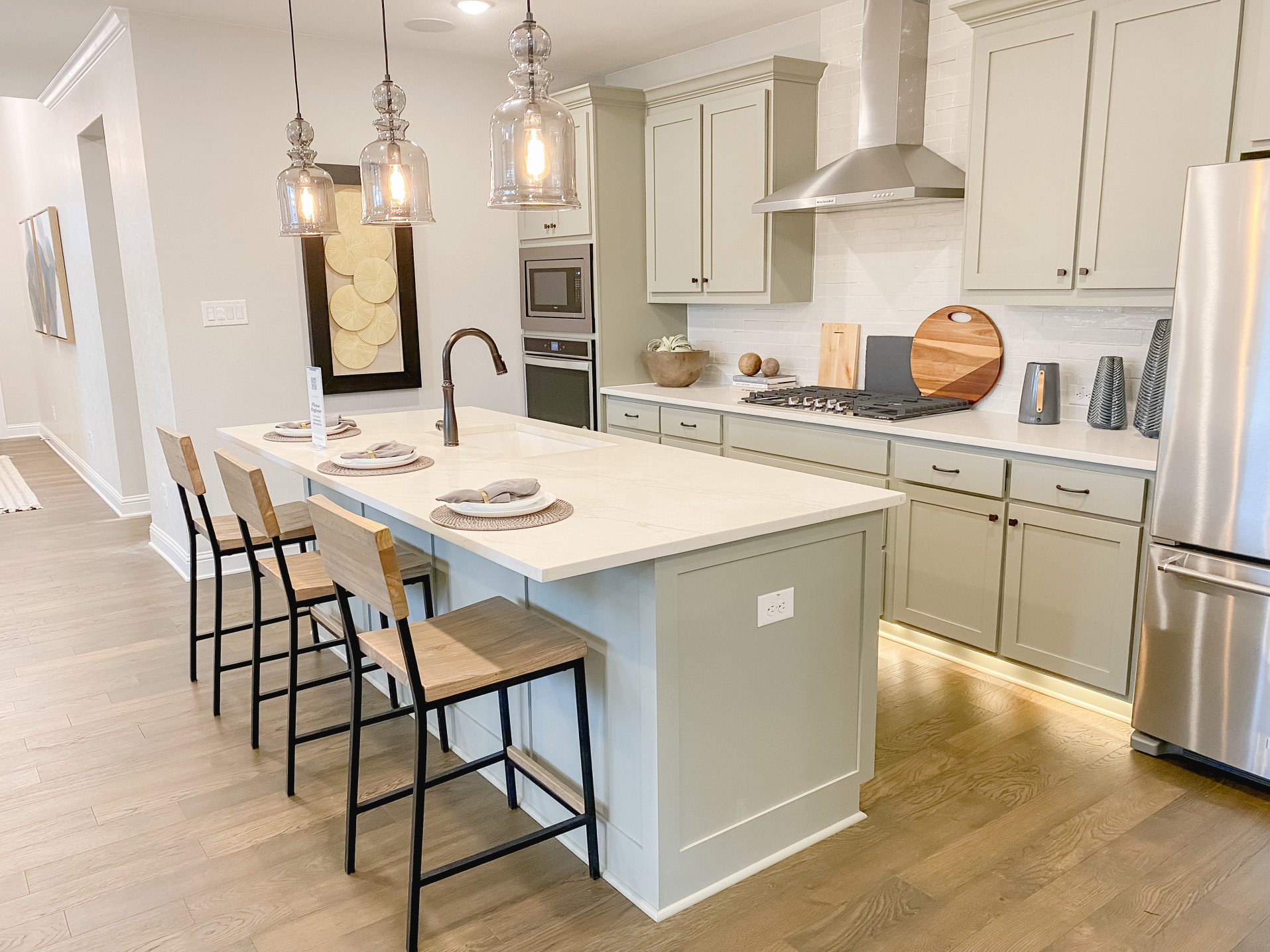 The increase in popularity of online shopping has made it easier and more convenient than ever to buy kitchen cabinets. Here are 10 reasons why you should consider shopping for your next set of cabinets online:
1. You can shop around and compare prices easily.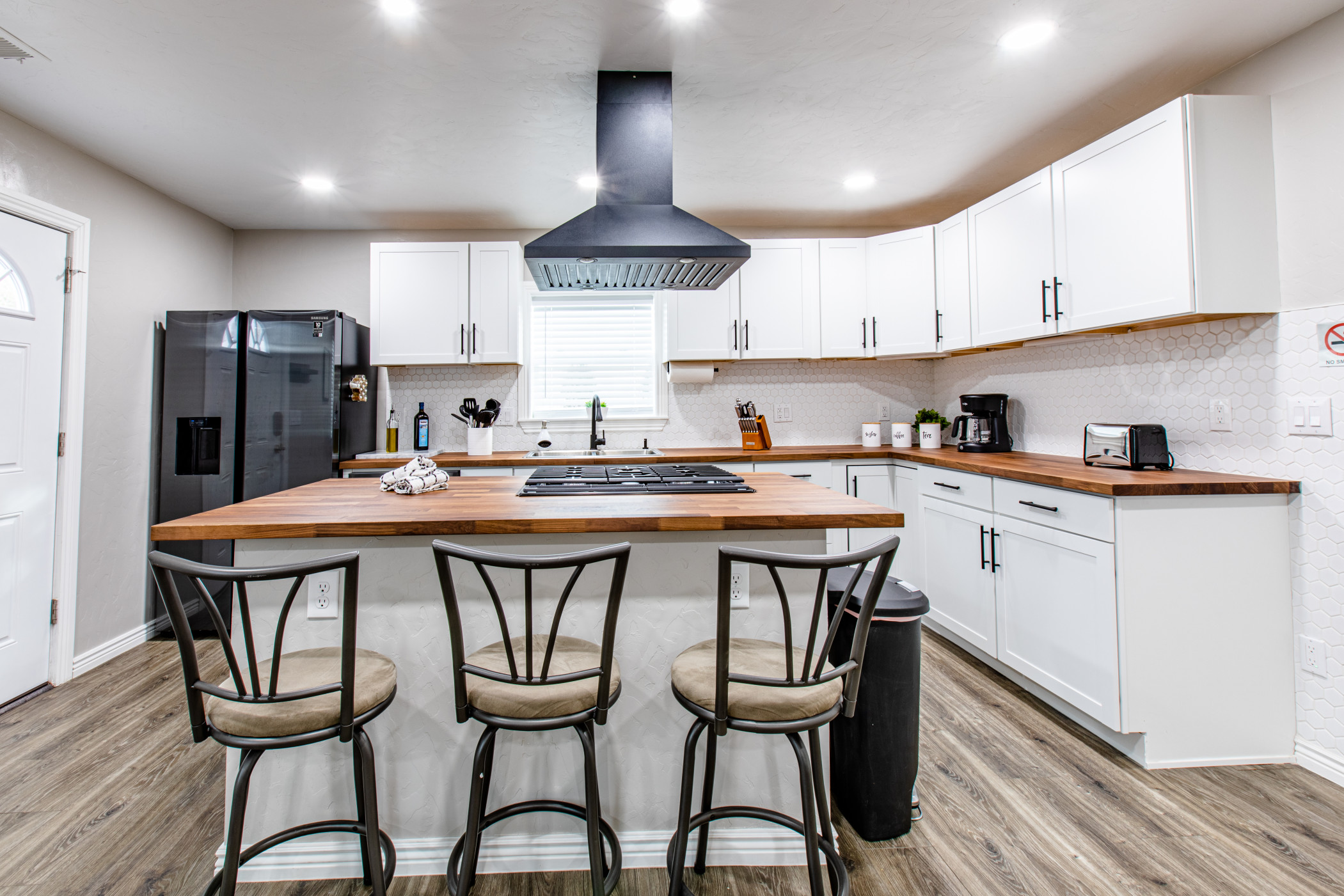 Getting tired of driving from store to store? Shopping for kitchen cabinets online gives you the ability to easily compare prices from different retailers without ever having to leave your house. New to the world of online cabinet shopping? Check out our article: Buy Cabinets Online: The New Way to Shop, to help you get started.
2. You have a much wider selection of styles, colors, and materials to choose from.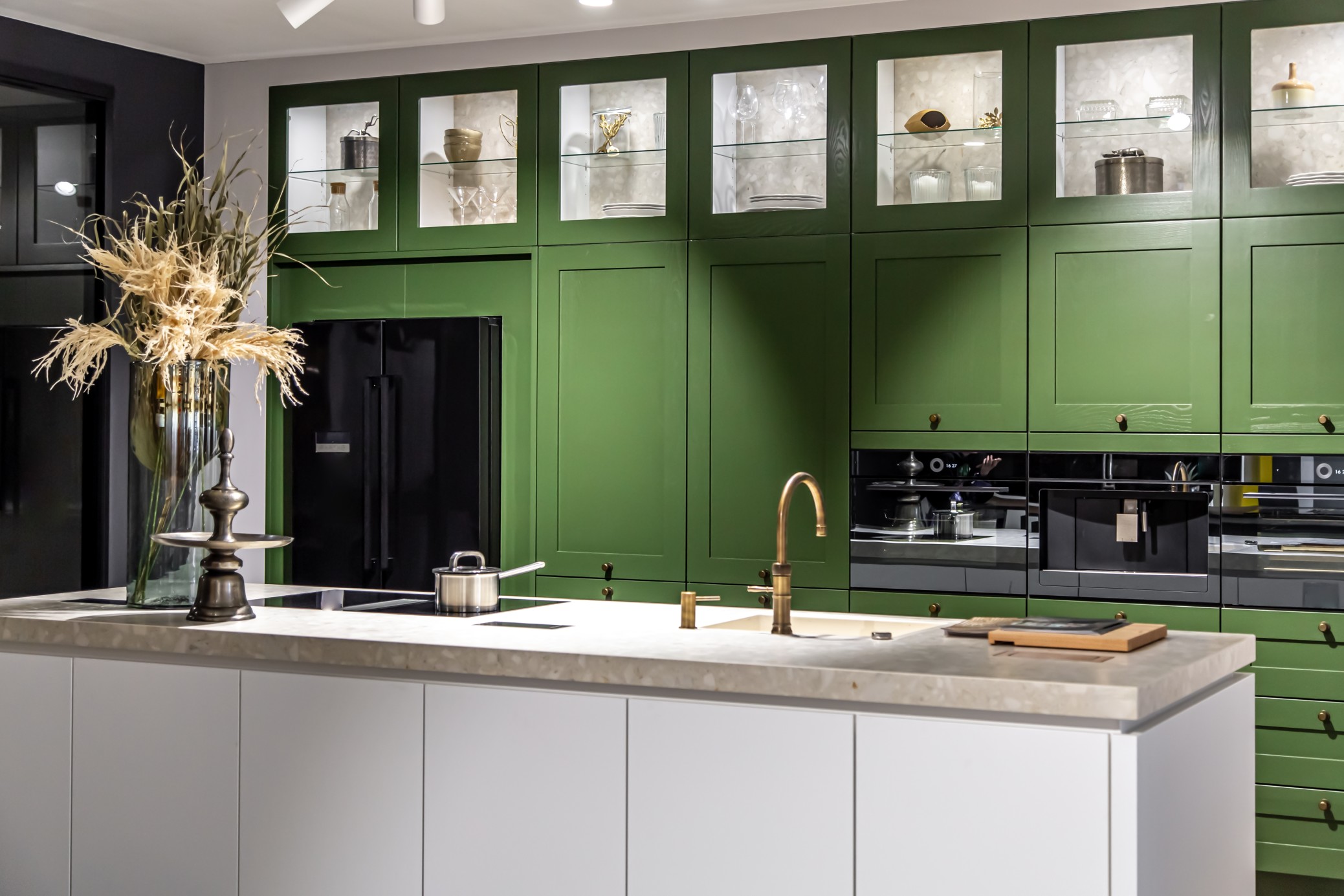 Not much of a fan of the limited selection offered in-store? Cabinet style options are almost limitless when you shop online. In addition, you can get ideas and inspirations for your own kitchen makeover by browsing through customer photos, project guides, and more.
3. You can order custom cabinets that are made to your specific needs and measurements.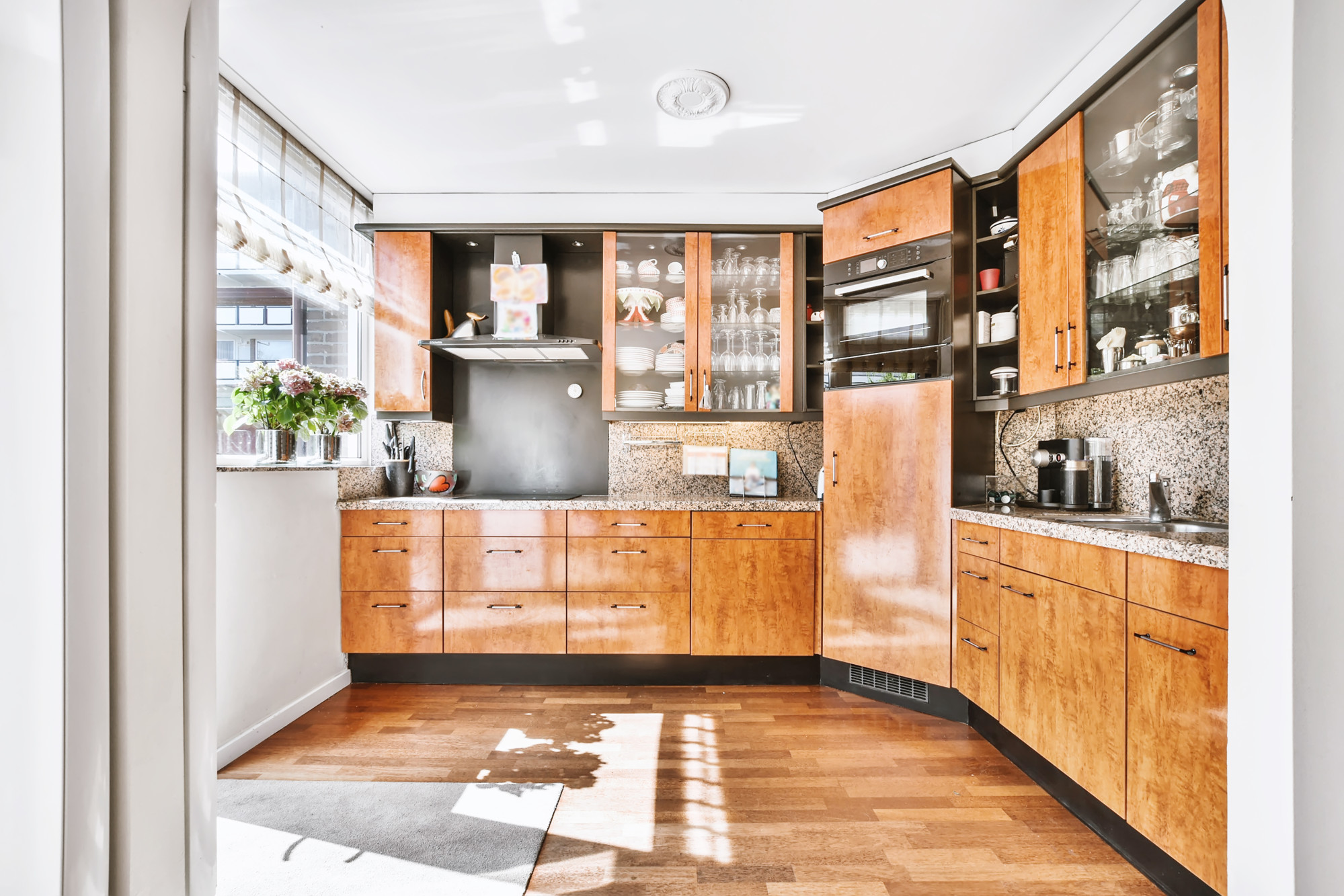 Want to have that fit and finish that you can only get from custom cabinets? When you order online, many retailers will offer custom options made to your unique specifications. Find out more about custom cabinetry online and how convenient it is to get the ideal cabinets for your home. The new age of cabinetry is here, and it's more accessible than ever. New Age of Cabinetry: Custom Cabinetry Online.
4. You can read customer reviews and get advice from experts.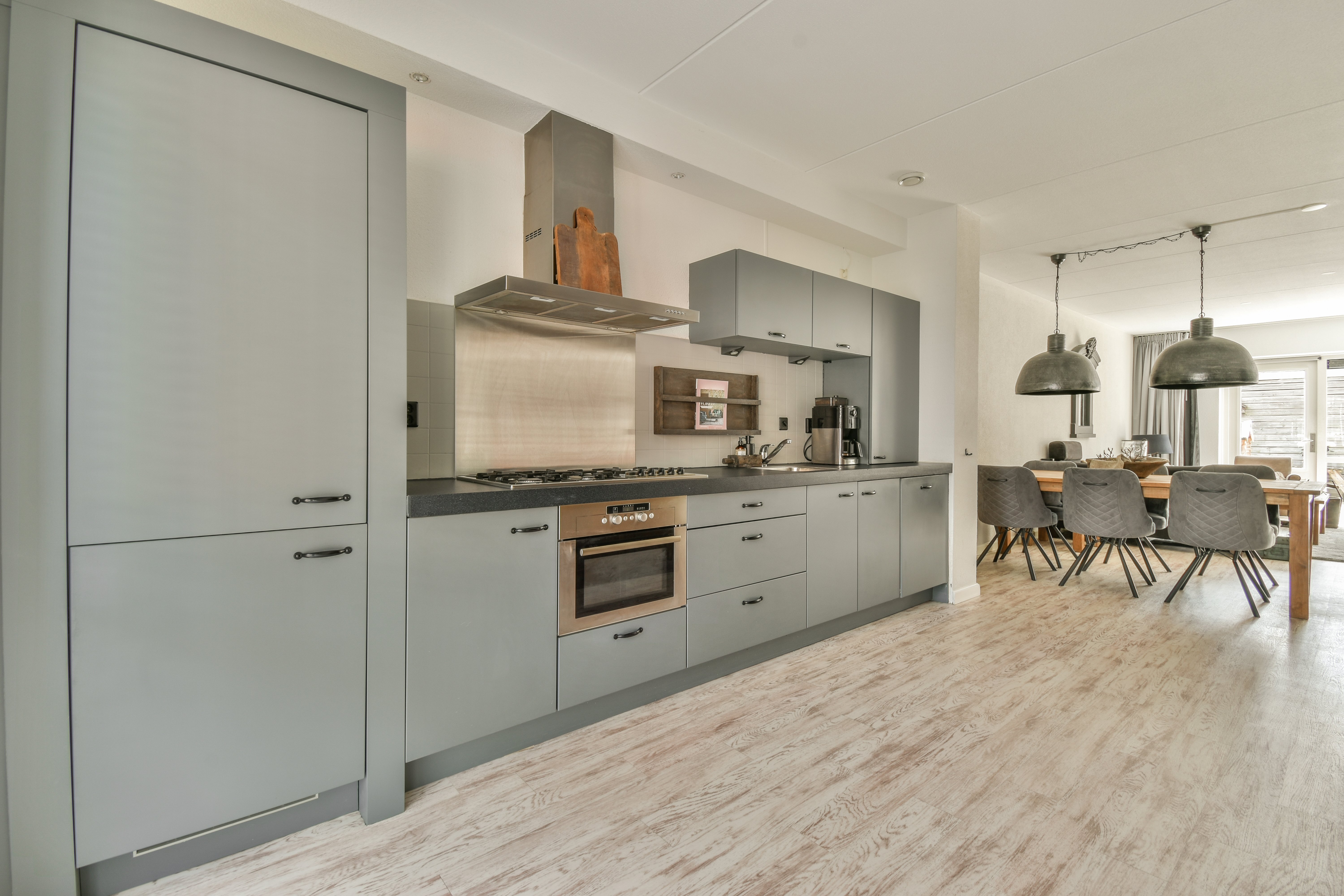 One of the finest aspects about purchasing online is that you may read consumer evaluations before making a decision. This allows you to see what others think about a certain product and company, giving you an unbiased insight that you can trust.
5. You can take your time to make a decision without feeling pressured by a salesperson.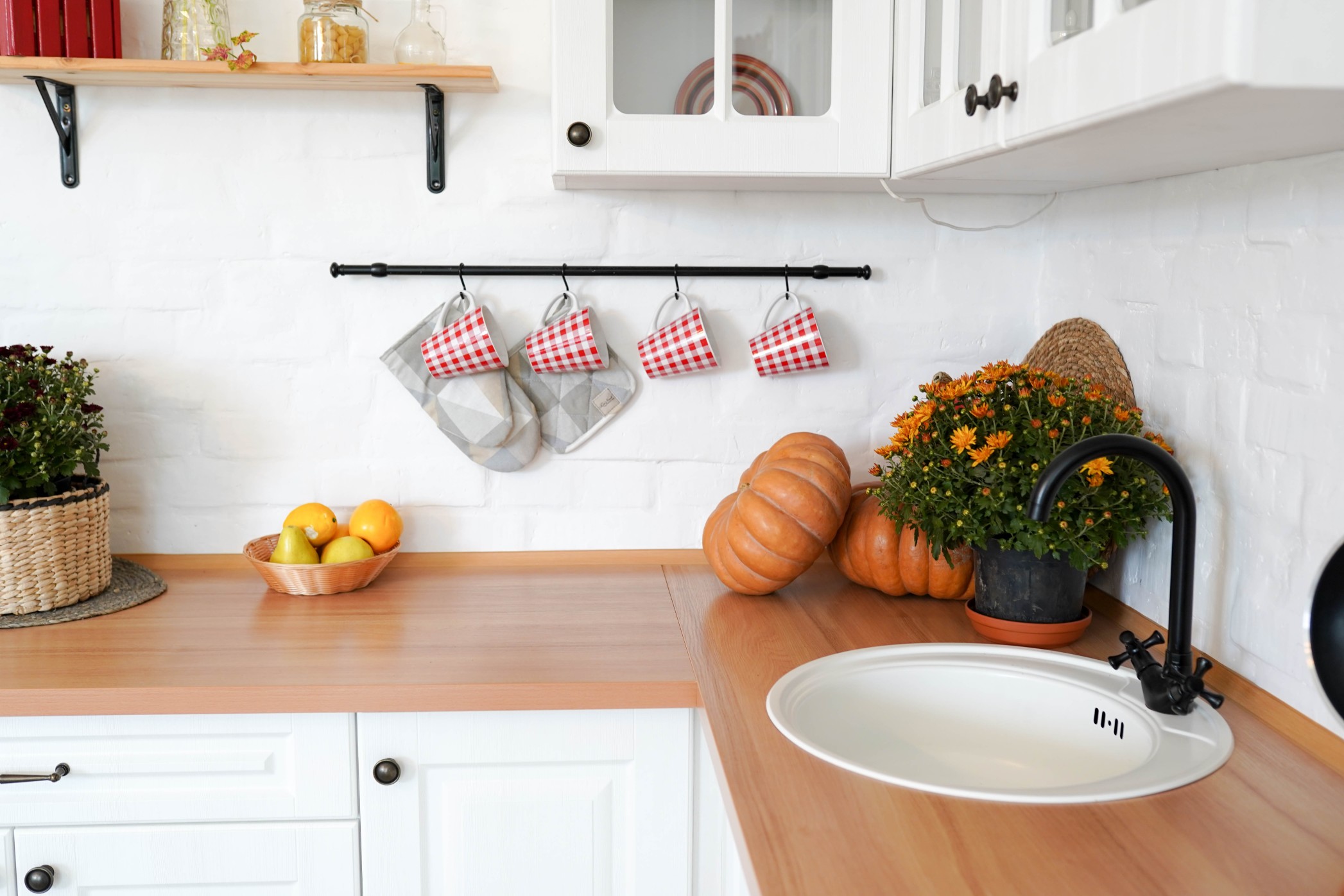 Hovering salespeople giving you the hard sell? You won't have to deal with that when shopping online. Take all the time you need to make your decision without any pressure.
6. You can visualize your new kitchen more easily with online tools.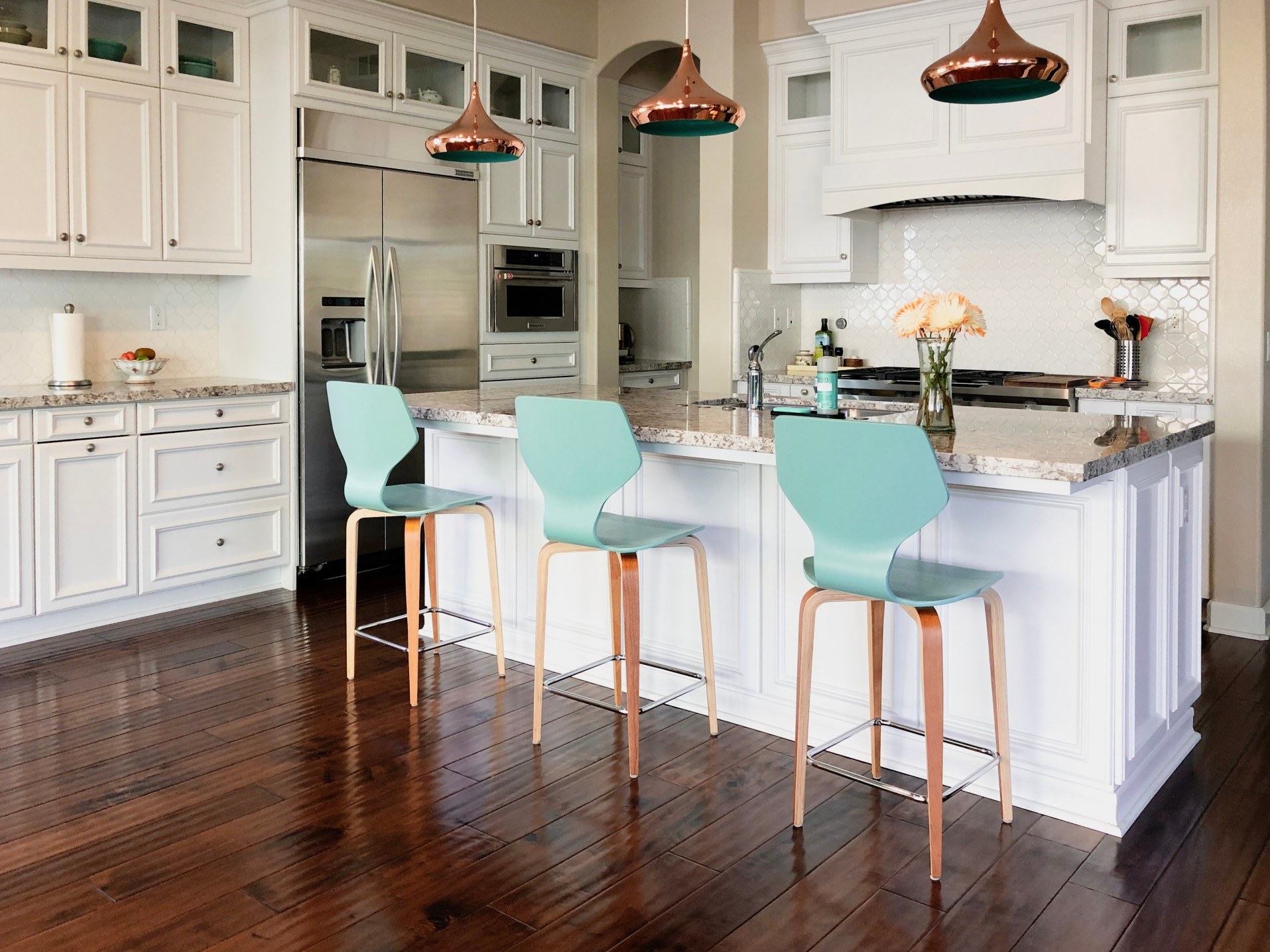 See how your kitchen will look with different cabinets before you buy. Online cabinetry retailers offer kitchen visualizers that allow you to upload a photo of your space and then "try on" different cabinet styles, colors, and finishes. This is an excellent way to get a feel for what will work best in your kitchen without having to make any commitment. Read more about this unique feature on our article: Kitchen Visualizer - A Peek into Your Dream Kitchen.
7. You can install the cabinets yourself or hire a professional.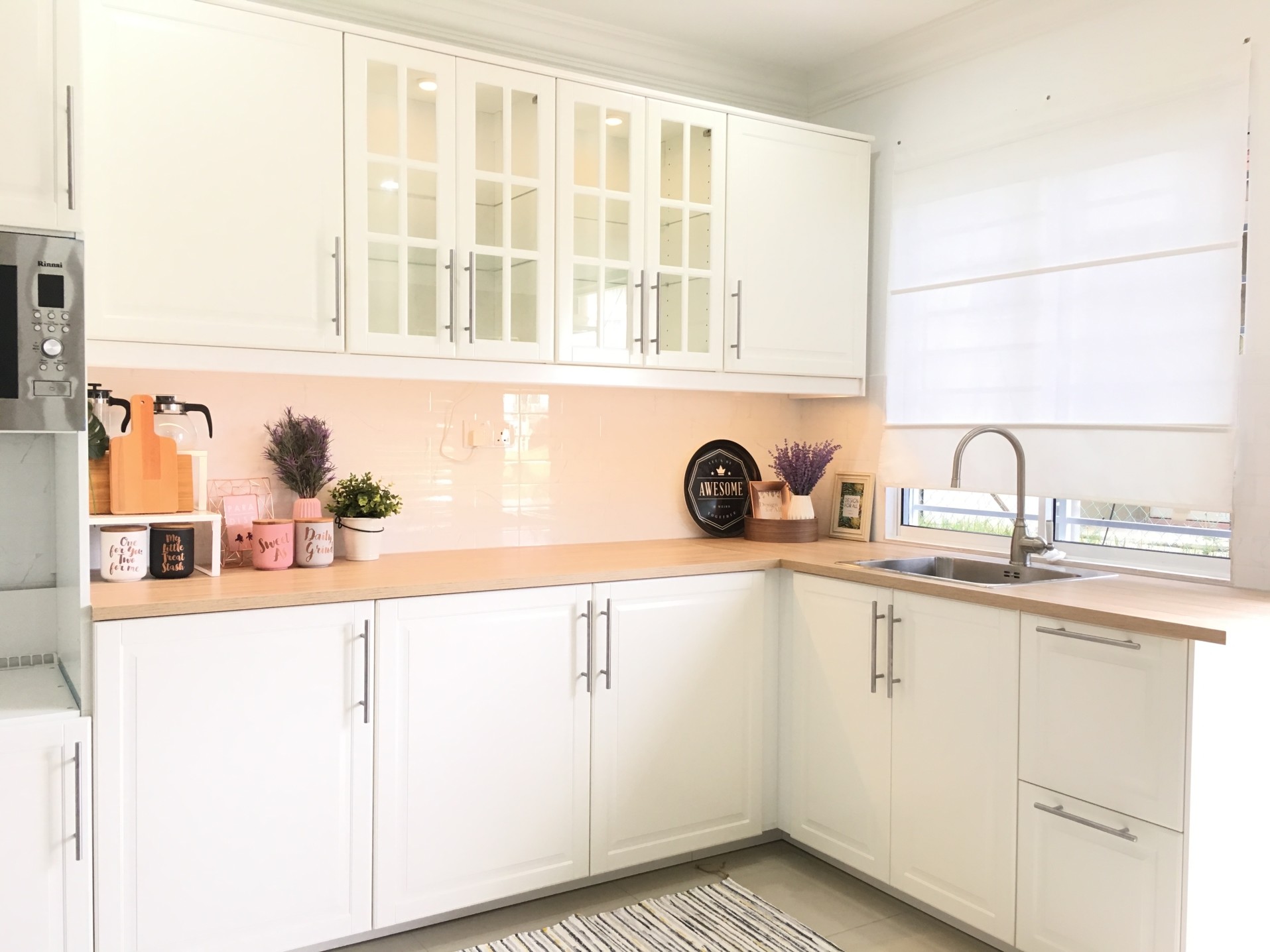 Making sure your cabinets are installed correctly is important, but it's something you can easily do yourself with a few simple tools. If you'd rather leave it to the pros, many online retailers will also connect you with local service providers who can handle the installation for you. kitchen cabinet installation is easier than you think, and it's a great way to save money.
8. You can save money by shopping online.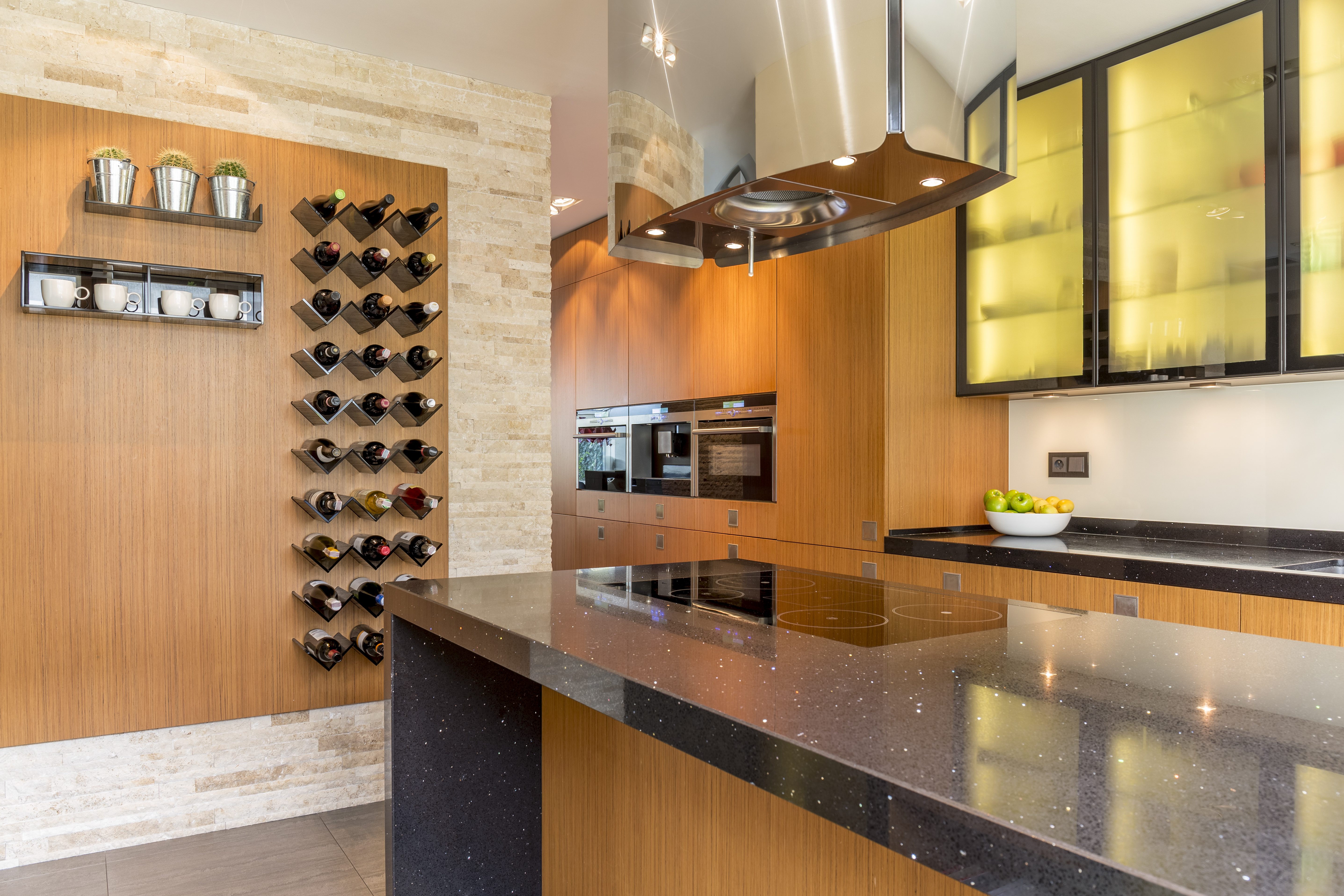 Love a good deal? Shopping online gives you access to a wide variety of sales and promotions that you can take advantage of. Coupons, discounts, and free shipping offers are just a few of the ways you can save money when shopping for kitchen cabinets online. In general, shopping for kitchen cabinets online is much cheaper than buying them in-store. When you factor in the cost of gas, time, and wear and tear on your car, buying cabinets online is a no-brainer.
9. You can shop for cabinets anytime, anywhere.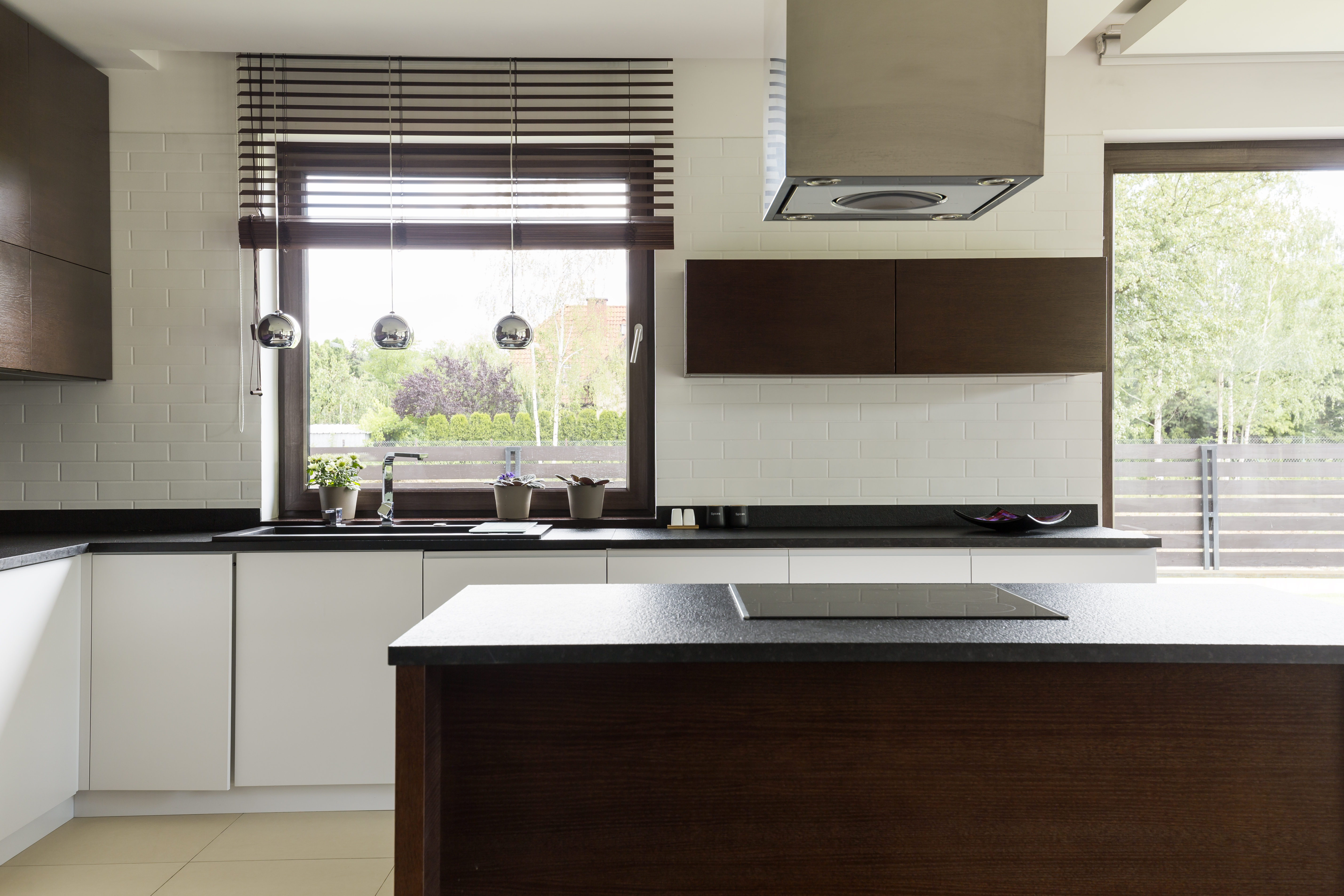 Anywhere and everywhere as long as you have an internet connection! Whether you're at home or on the go, shopping for kitchen cabinets online is convenient and easy. No more dealing with traffic, bad weather, or store hours. You can browse and compare products at your leisure without ever having to leave the comfort of your own home. Shopping for cabinets has never been so easy. See Buy Cabinets Online: The New Way to Shop for a starter guide to shopping for cabinets online.
10. See only the cabinets you want without all the clutter.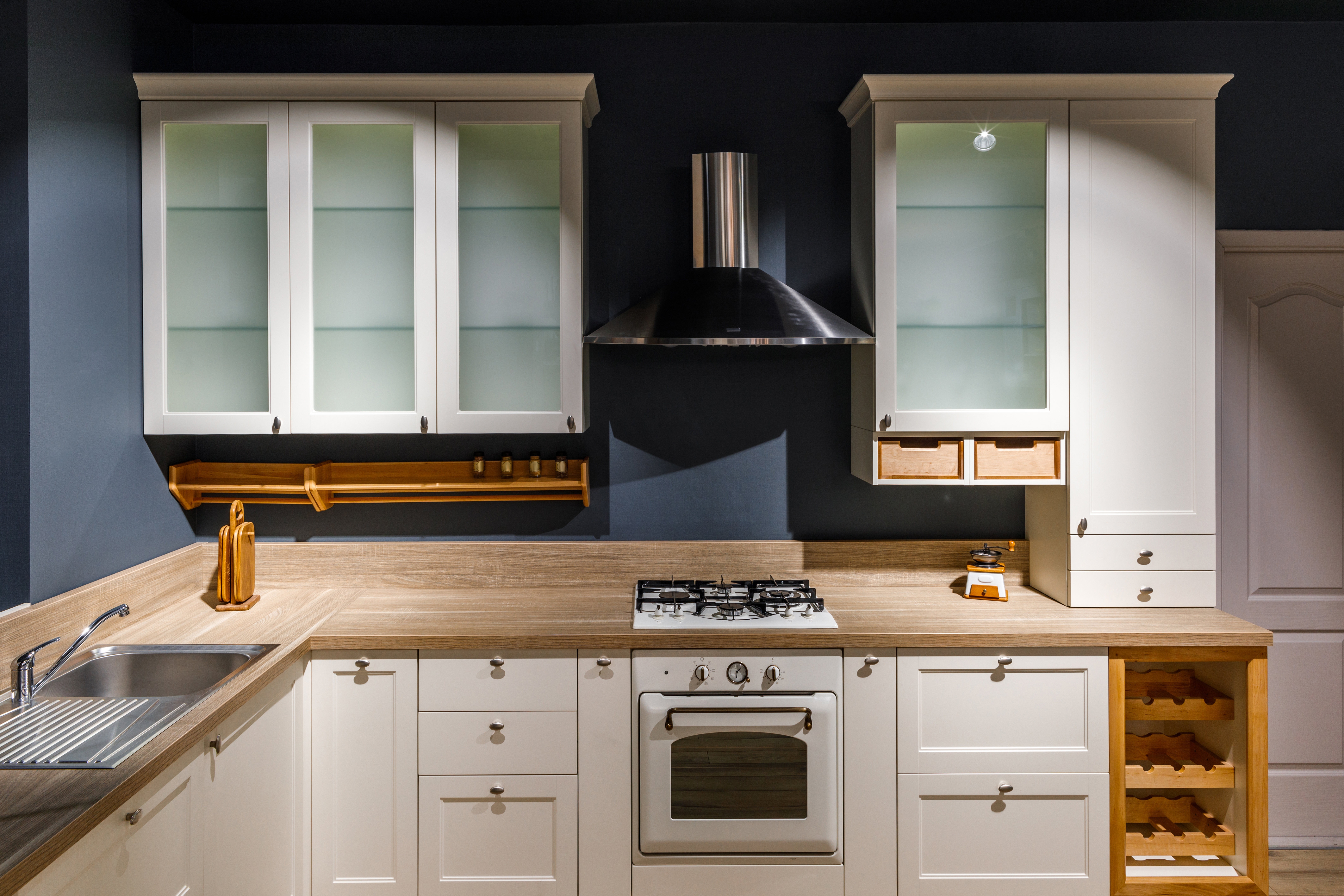 When you walk into a store, you're bombarded with rows and rows of cabinets. This can be overwhelming, and make it hard to really see what you're looking for. When you shop online, you can narrow your search to only see the cabinets that fit your specific needs and wants - A straight forward , efficient, and clutter-free shopping experience.
The many benefits of shopping for kitchen cabinets online make it the preferred choice for many consumers. Online shopping provides customers with more convenience, more selection, and often times, a better price. With so many advantages, it's no wonder that online cabinet shopping is on the rise.
.
3. Design your dream kitchen online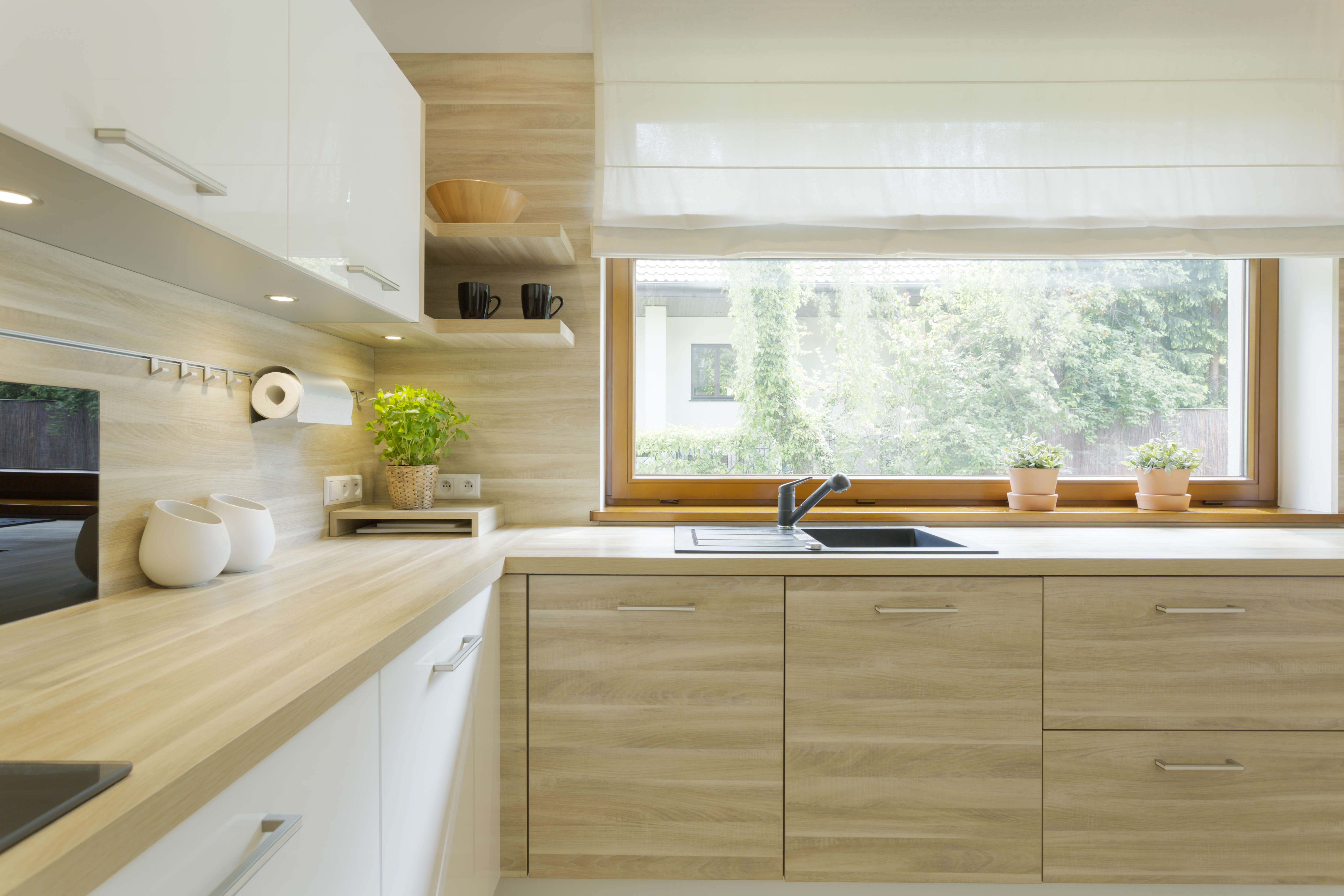 In the older days, if you wanted to buy kitchen cabinets, you had to go to a store and look at the limited selection that they had in stock. Now you can lay out your dream kitchen online before you even make a purchase.
It's easy to get caught up in the moment when you're standing in front of those beautiful cabinets in the store, but take a step back and think about what you really need. With online kitchen design, you can plan ahead and make sure that you're getting exactly what you want.
Virtually design your kitchen
When you shop for kitchen cabinets online, one of the best features is the virtual kitchen design tool that many retailers offer. This allows you to take a picture of your current kitchen and then "try on" different cabinets to see what they would look like. Learn more on designing your kitchen virtually on our article: Designer Kitchens Online: A Fun and Easy Way to Create your Space.
See your kitchen in 3D!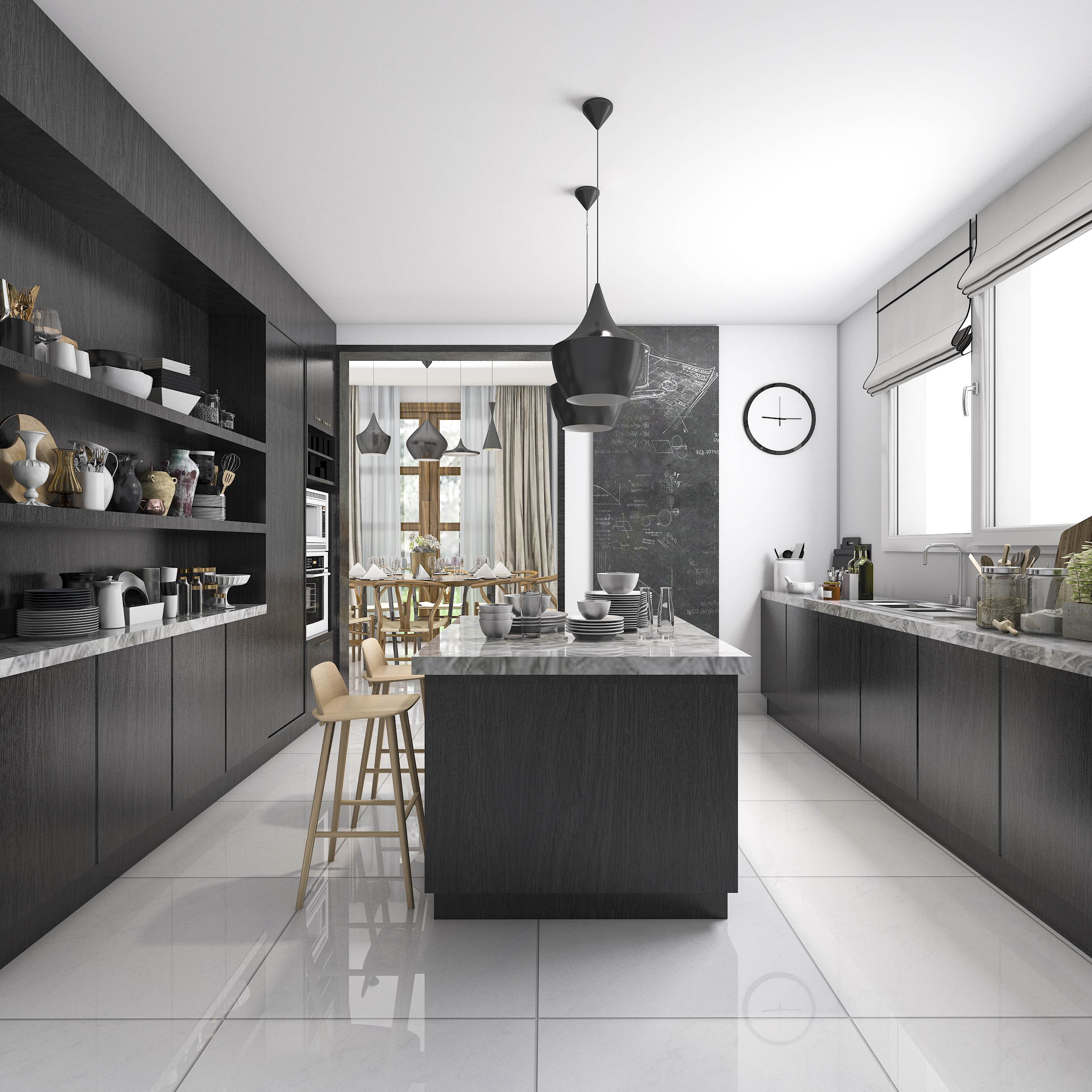 3D kitchen design is another excellent feature that you can take advantage of when shopping for kitchen cabinets online. This tool will not only allow you to see what your kitchen will look like with different cabinets, but you can also get a better sense of the layout and how the cabinets will fit in the space. The innovation of 3D kitchen design provides customers with a realistic and interactive experience that is sure to please. Explore the advantages of the cutting-edge 3D design tools on our article, 3D Kitchen Designer: Design Your Dream Kitchen in Minutes.
When you design your kitchen online, you have complete control over the process. You can choose the cabinets, the colors, the layout - everything! You're not limited by what the store has in stock, so you can really let your imagination run wild.
Not sure where to start? Get help from the experts. Our design team is always available to help you create the perfect kitchen for your home.
4. Design Ideas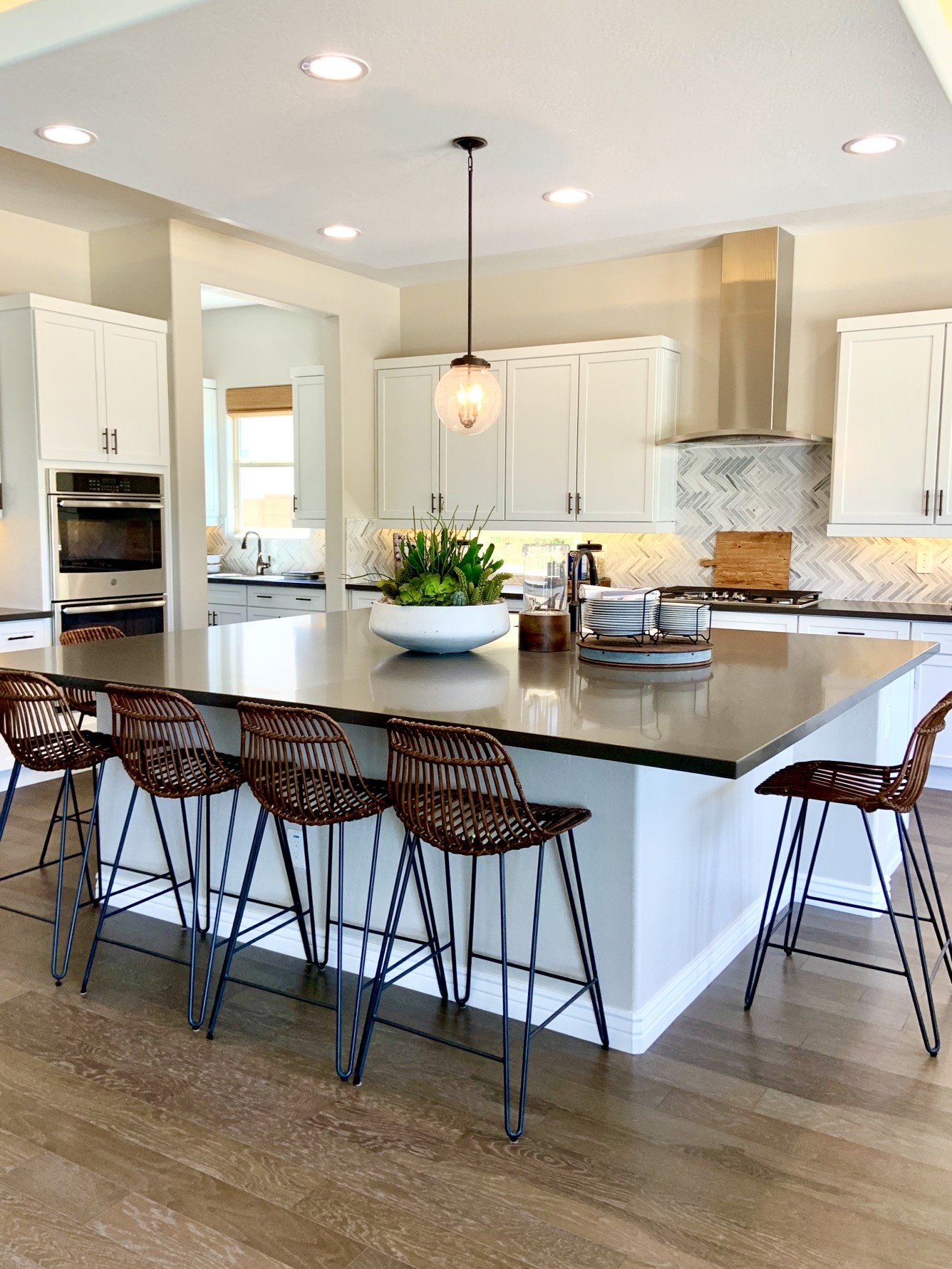 The internet is a great resource for kitchen design ideas. If you're not sure what you want, take some time to browse through different kitchen designs online. You'll get a better sense of what's out there and you might even find some inspiration for your own kitchen.
Here are a few popular kitchen design ideas we've snatched from around the web to get you started:
1. Use light colors to make your kitchen appear larger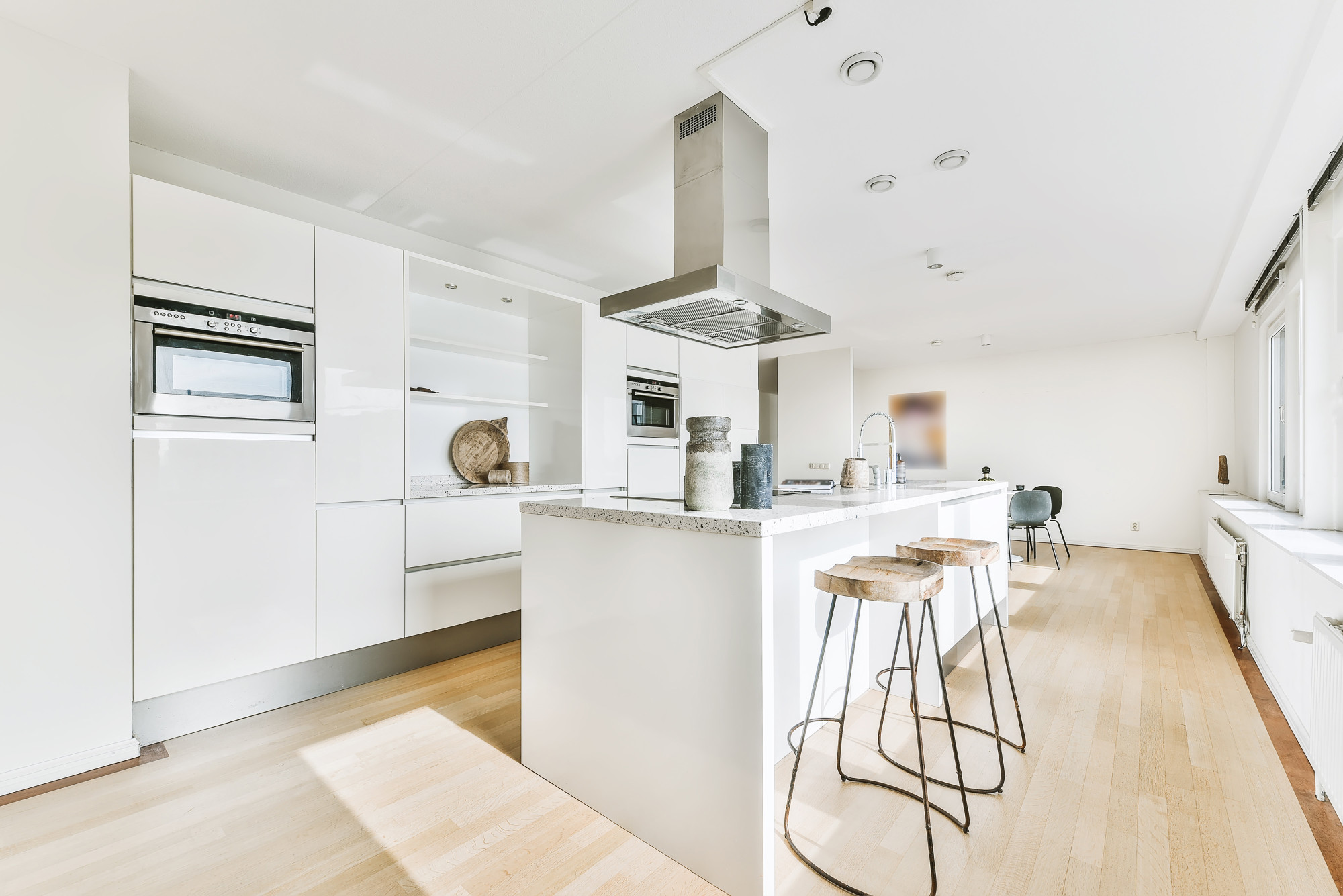 When it comes to kitchen design, one of the most common concerns is making the space appear larger. If this is something you're struggling with, consider using light colors. Light colors reflect light, making the room appear brighter and larger.
2. Create a focal point with a kitchen island.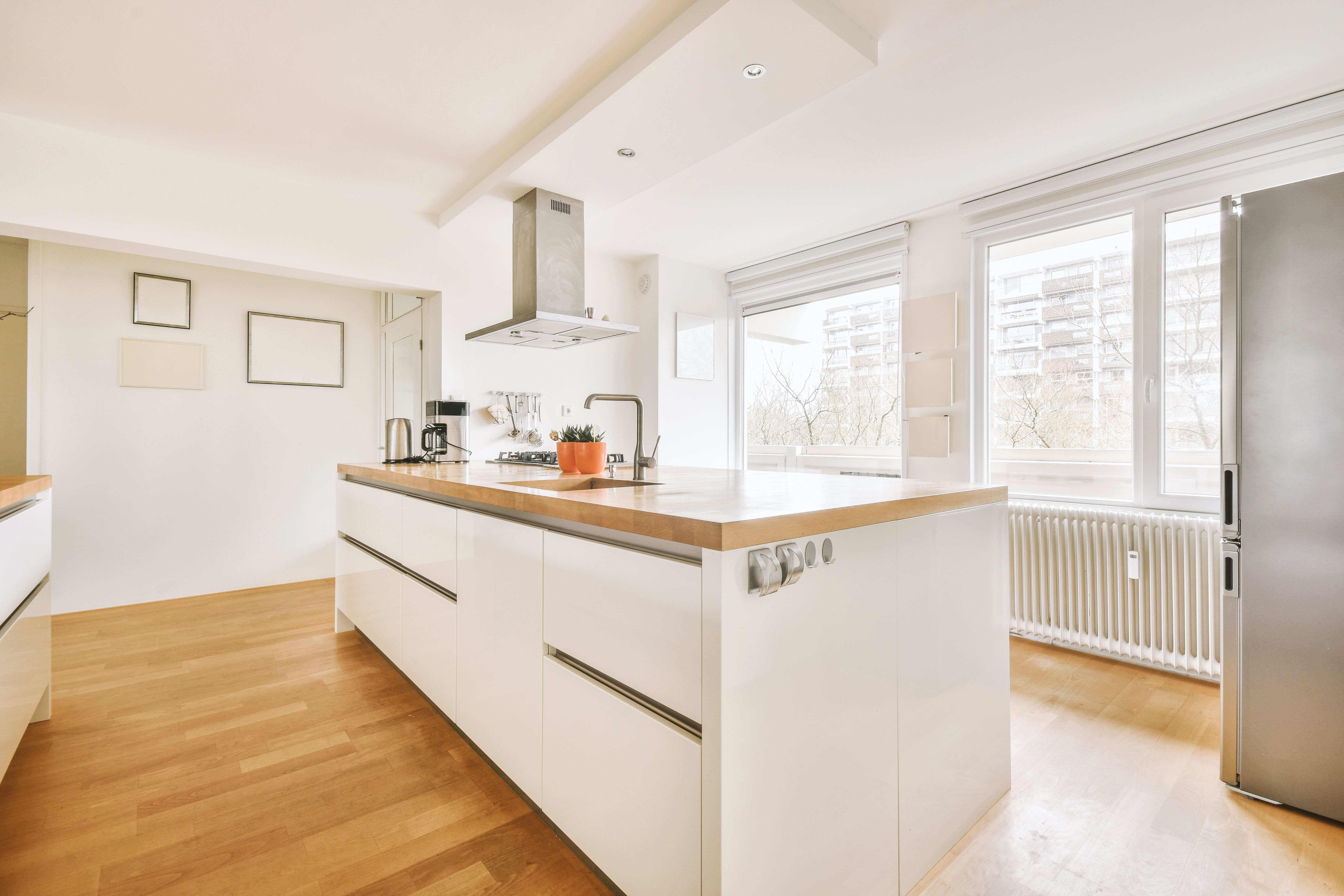 Don't let your kitchen become lost in the shuffle of daily life. Make it a space that you and your family can enjoy by creating a focal point. A kitchen island is a great way to do this. It provides extra counter and storage space and can be used as a breakfast bar or gathering spot.
3. Hang pots and pans from a pot rack to save space.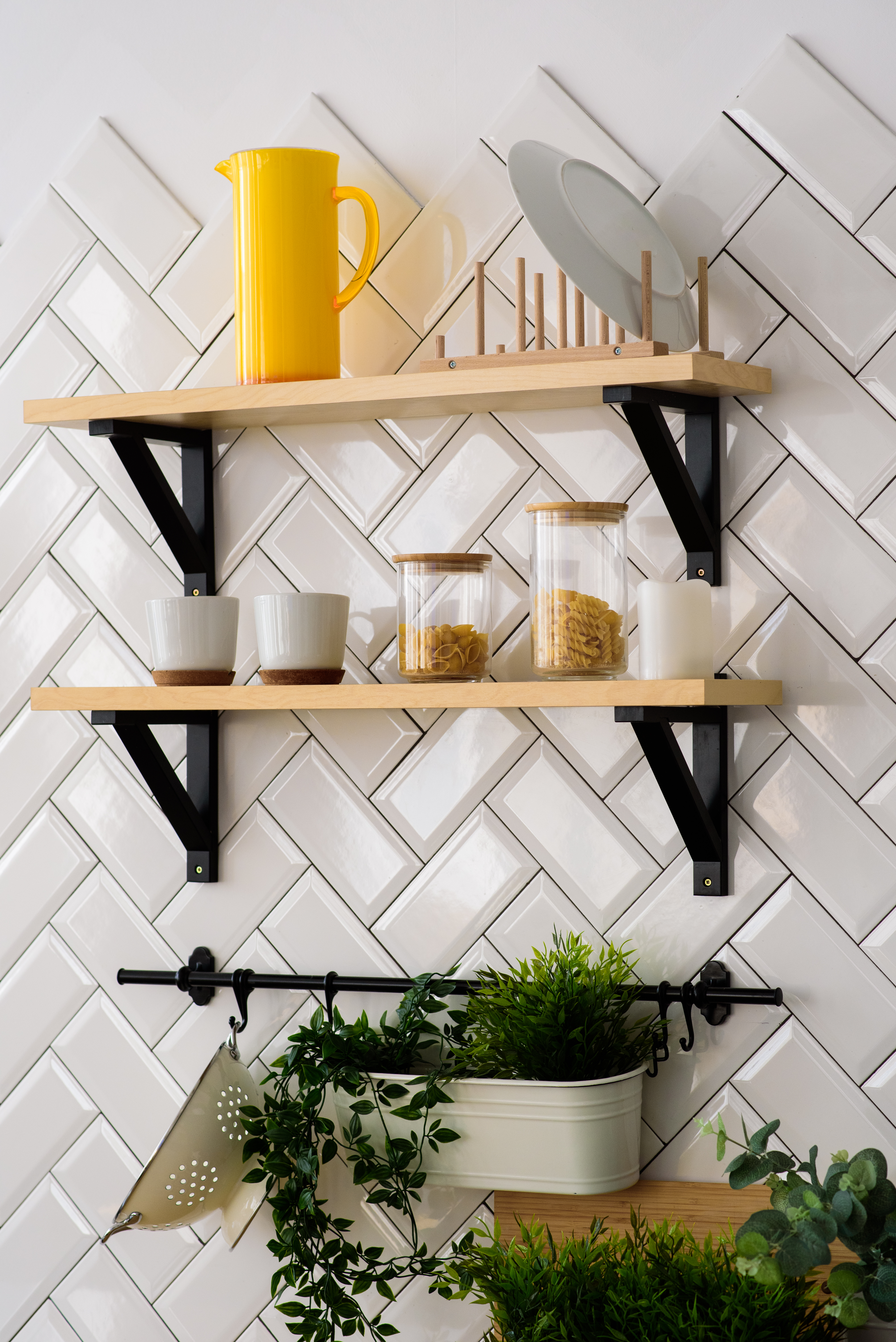 Space-saving and stylish, a pot rack is a great way to organize your kitchen. Pots and pans can take up a lot of space in cabinets, so hanging them from a pot rack will free up some much-needed space.
4. Install under cabinet lighting to brighten up your countertops.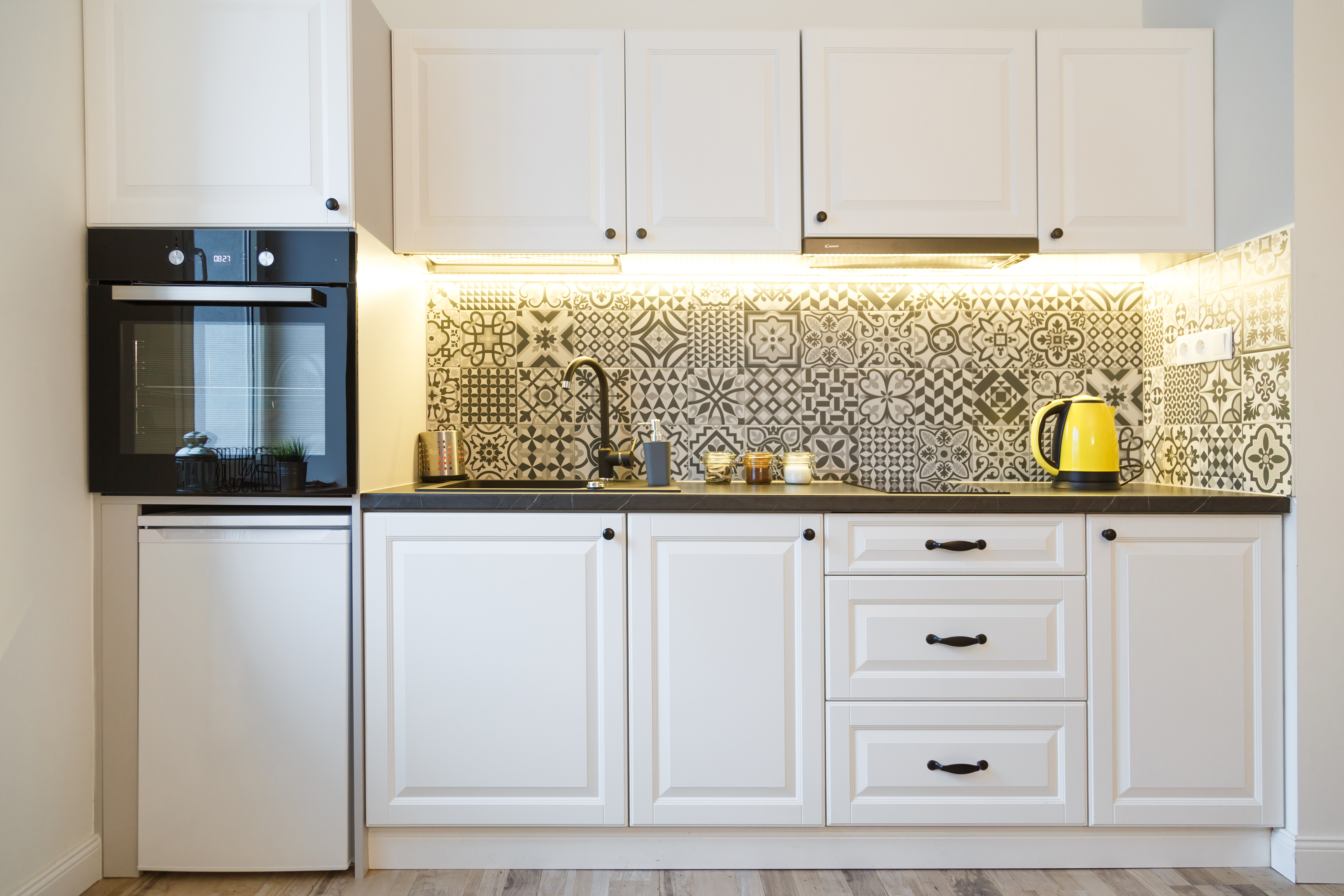 Well- lit countertops help you work correctly and also make your kitchen look fabulously bright and cheery!
5. Add a backsplash to inject some personality into your kitchen.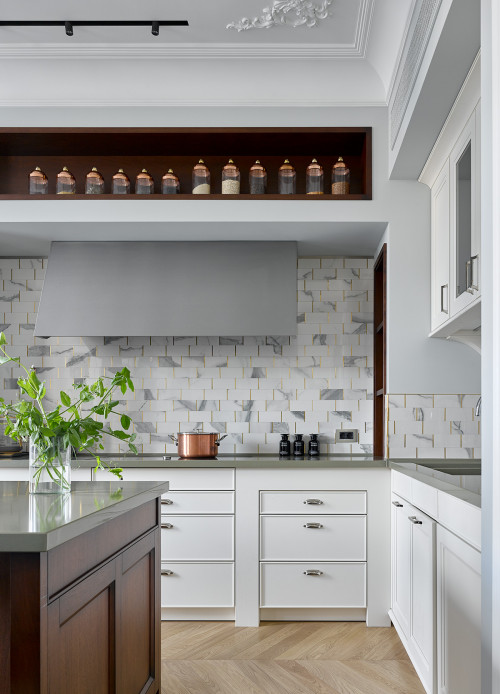 A practical and stylish solution for protecting your walls, a backsplash is also a great way to inject some personality into your kitchen.
There are endless possibilities when it comes to kitchen design. By shopping for kitchen cabinets online, you can explore all of the options and find that look that's the right one for your home.
Do you want to see more inspiring kitchen designs? We'll get your creative juices flowing! Check out our articles oozing with design ideas on The Modernist.
5. Customer FAQs
If you're considering buying kitchen cabinets online for your next kitchen project, here are answers to some frequently asked questions we get from customers:
1. Is it safe to buy kitchen cabinets online?
When buying kitchen cabinets online, make sure to do your research first and find a reputable seller/company. Buying from a trusted source is the best way to ensure you're getting a quality product. Also, make sure you read the terms and conditions before making any purchase. This way, you'll know what to expect in terms of shipping, delivery, and returns.
2. Are the cabinets you purchase off the internet of decent quality?
When it comes to quality, there are a lot of factors to consider - materials used, construction, etc. That being said, you can find high-quality kitchen cabinets online if you know what to look for. If you're unsure about a particular company or product, ask around for recommendations or read online reviews. Mod Cabinetry offers a wide range of quality, stylish, and affordable kitchen cabinets that will suit any taste.
3. What are some tips for buying kitchen cabinets online?
When buying kitchen cabinets online, it's important to have a few things on hand before you start shopping. These things include:
Kitchen measurements: Accurate measurements are key when it comes to kitchen cabinets. Be sure to measure the width, height, and depth of your space to ensure you order the right size cabinets.
Sketch of the layout: Having a sketch or blueprint of your kitchen layout will help you visualize how the cabinets will fit into the space. This will also help you determine which cabinets will be best for your needs.
Pictures: If you have pictures of your kitchen, this will give the company an idea of your style and what you're looking for.
6. Pricing. The cost for kitchen cabinets online?
This is a question that many homeowners ask themselves when they are considering a kitchen remodel. The cost of designing a new kitchen can vary depending on the size of the kitchen and the materials used. The best way to get an idea of the cost is to get an estimate for your cabinetry.
Mod Cabinetry is the leading supplier of modern and contemporary kitchen cabinets. We offer free estimates for your choice of Kitchen Cabinets and high-quality cabinetry at an affordable price, with shipping to your home anywhere in the continental United States.
Want firm pricing and a firm layout? Our team will help you design your dream kitchen by providing expert advice on cabinet layout, storage solutions, and finishes that match your style. We can even modify or customize cabinets if you want something unique!
Get started with Mod Cabinetry today!