Modern
Attractive And Neat: Modern Frameless Cabinets Make A Perfect Treat!
Are you longing for a clean and stylish addition to your home? Modern frameless cabinets could be the answer! Give your home a special treat; click here!
---
Give yourself the gift of modernity with frameless cabinets – a stunning, effortless addition to any home! Sleek and sophisticated, these contemporary frames are sure to make an eye-catching statement in your kitchen or bathroom. Keep reading to uncover the unparalleled benefits of modern frameless cabinets.
What you will learn:
Fascinating Facade of a Frameless Design
Modern Frameless Cabinets Vs. Traditional Framed Cabinets
Design Ideas
Click Play For A Quick Summary
1. Fascinating Facade of a Frameless Design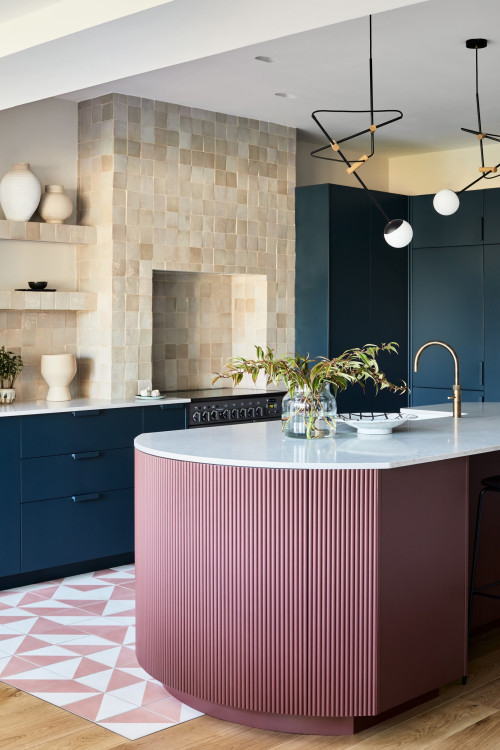 Modern frameless cabinetry began life as a minimalist design in European and Scandinavian countries, where the lack of visual distractions was prized in the home. This style has since become popular throughout the world, especially in modern home design, and it's easy to see why.
Their sleek, clean lines offer a stylish yet minimalistic look. These cabinets add an element of sophistication and class to any decor, making them a great choice for both contemporary and traditional spaces. Not only are they aesthetically pleasing, but they also offer plenty of storage space while still maintaining a neat appearance.
The lack of frame also gives these cabinets a more contemporary look, seamlessly blending into any home's modern decor. Instead of detracting from the overall aesthetic of your kitchen or bathroom, frameless cabinets provide an attractive addition that won't overpower or outshine other features in the room.
Frameless cabinets can be made from different materials such as wood, metal, glass and laminate. They come in a variety of sizes, styles and finishes to match any decor. They are extremely durable and easy to maintain, making them the perfect addition to a kitchen or bathroom. Furthermore, they can be customized with different hardware styles and colors for a truly unique look.
They are an excellent way to give your home a modern update without costing you an arm and a leg. Plus, they are easy to install and require minimal upkeep, making them the perfect solution for busy homeowners who want to upgrade their homes without all the hassle and expense.
2. Modern Frameless Cabinets Vs. Traditional Framed Cabinets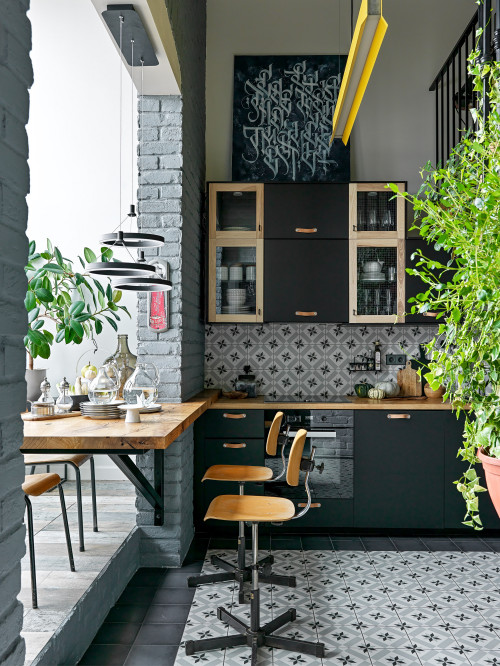 When comparing modern frameless cabinets vs. traditional framed cabinets, it's clear that frameless cabinets offer several advantages.
1. Appeal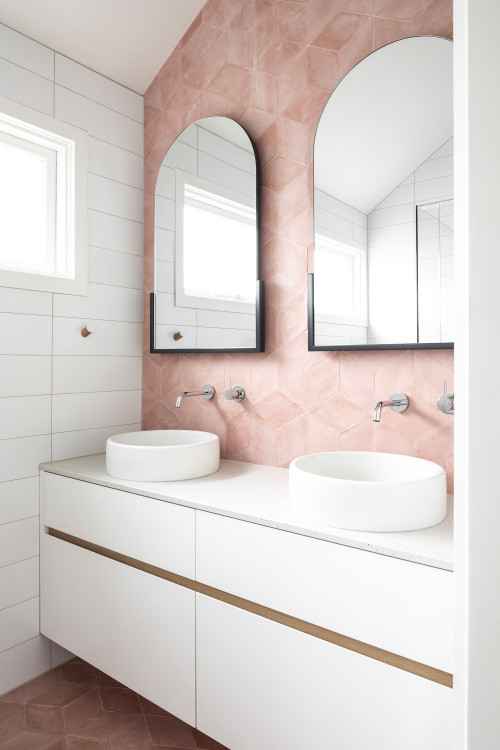 Frameless cabinets are much more aesthetically pleasing than framed cabinets. Because there's no frame, the drawers and doors appear to blend seamlessly into the wall, creating a more uniform look. This is especially noticeable when using open shelving or a combination of cabinets and open shelves throughout.
On the other hand, framed cabinets often have visible moldings and railings that can easily distract from the overall look of your home. Though it is possible to customize framed cabinets to fit your home's aesthetic, this can be a costly undertaking and might require special installation.
2. Storage Space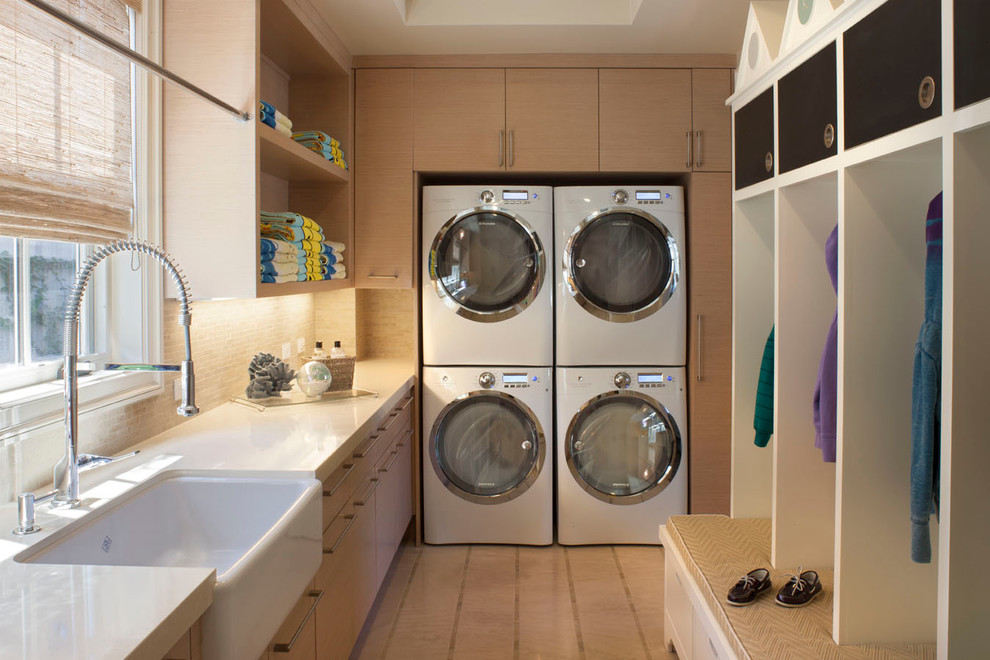 Frameless cabinets are also more efficient when it comes to storage. The lack of frame allows for more usable interior space, allowing you to maximize your kitchen or bathroom's storage potential. This makes them ideal for those who need to store a lot of items. More storage space means less clutter and a more organized home.
In contrast, traditional cabinets have frames that can take up valuable space. This can make them ineffective when it comes to maximizing storage in smaller spaces.
3. Cabinet Doors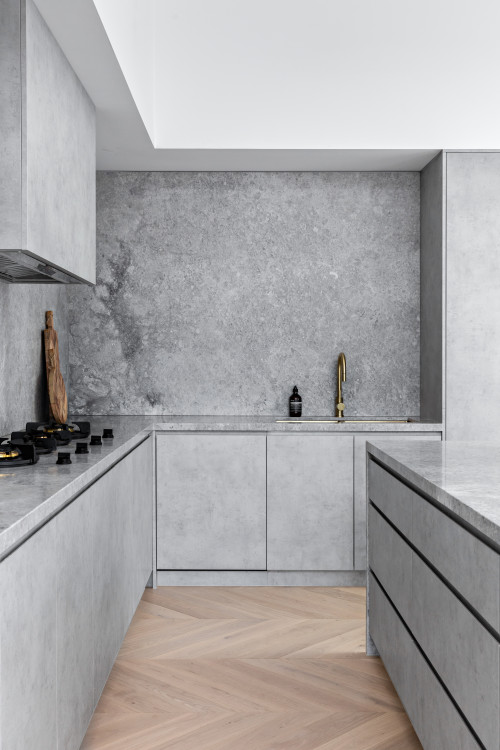 The lack of a frame on frameless cabinets also offers advantages when it comes to cabinet doors. With no visible frame, the door appears to seamlessly blend into the wall, creating a sleek, unified look. This is especially beneficial for those seeking to achieve a more modern aesthetic in their home. Double cabinet doors also fit better on frameless cabinets, providing a more uniform and seamless look. The frameless construction also allows for a variety of different hardware styles and finishes, allowing you to customize the look for your own unique style.
In contrast, framed cabinets often have bulky frames that can make two cabinet doors look awkward or disproportionate. In addition, the frames limit hardware options, making it difficult to achieve a unique look in your home.
4. Construction of cabinet boxes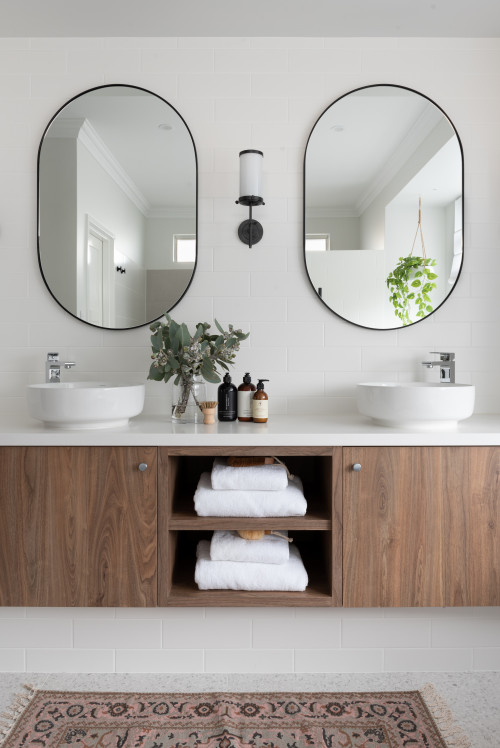 Frameless cabinets are also constructed differently than framed cabinets. Most frameless cabinets are built using a one-piece box construction method, where the sides, top, and bottom are all connected. This creates a more durable cabinet box that can withstand heavy loads without sagging or warping.
In contrast, framed cabinets are usually constructed using separate pieces that are connected together. This can lead to weakened joints and increase the chances of sagging or warping over time.
5. Installation & Maintenance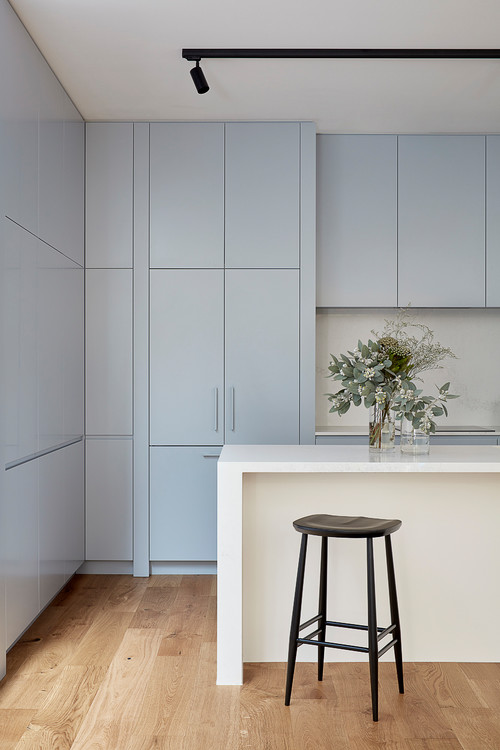 Frameless cabinets are significantly easier to install than framed cabinets. They don't require any special tools or complex measurements, making them a great choice for DIYers. Most popular style frameless cabinets come with adjustable door hinges and slides, allowing for easy installation and adjustment.
In terms of maintenance, frameless cabinets require less upkeep as there are no visible frames or moldings that need to be maintained. This makes them ideal for busy homeowners who don't have the time or energy to spend on complex cleaning and maintenance tasks.
In comparison, framed cabinets require more upkeep as the moldings and railings need to be regularly cleaned and maintained. This can become expensive over time, especially if you need to hire a professional to do the job.
Overall, frameless cabinets offer a variety of advantages. They are a great choice for those looking to achieve a modern aesthetic in their home.
3. Design Ideas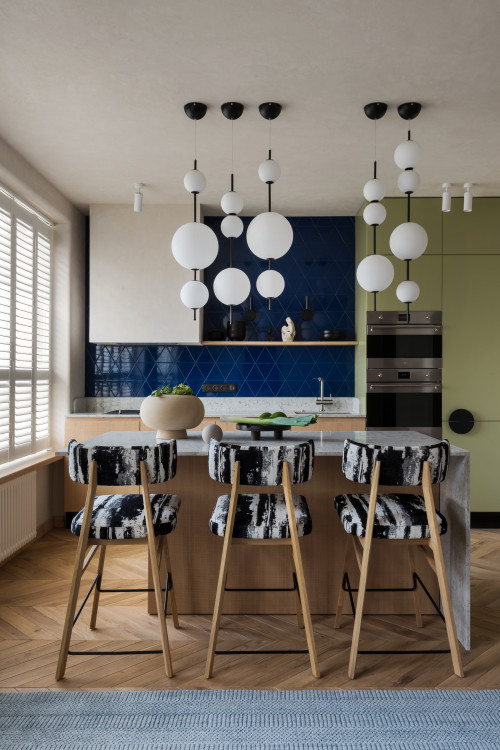 Getting the look you want in your space is easy with modern frameless cabinets. Here are some design ideas to get you started:
1. Introduce Color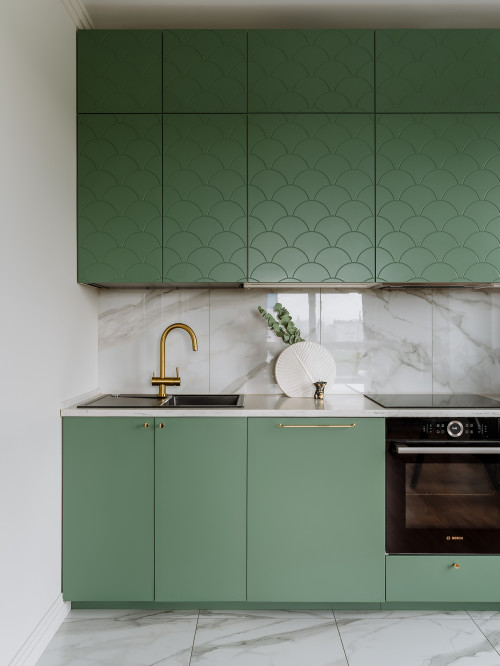 Add a splash of modernity to your space by combining frameless cabinets with vibrant, eye-catching colors. "Get Trendy with These Kitchen Color Schemes" will show you inspiring kitchen color combinations to get you started.
2. Go for Open Shelving
Let your accessories take center stage with open shelving. This modern style of frameless cabinetry allows you to display unique items, dinnerware, and spices in a way that adds visual interest without overwhelming the room.
3. Take it Higher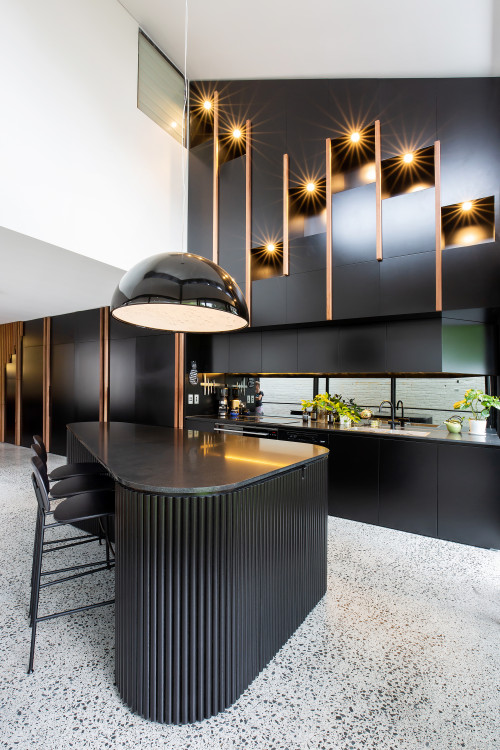 Ceilings are often overlooked, but they're a great way to add some wow factor to your space especially if you have a high-ceilinged kitchen. With frameless cabinets, you can easily extend the kitchen cabinets up allowing you to make use of all that extra space. The illusion of frameless cabinets reaching all the way to the ceiling can make a room seem larger and brighter with a unique and eye-catching look.
4. Install a Glass Window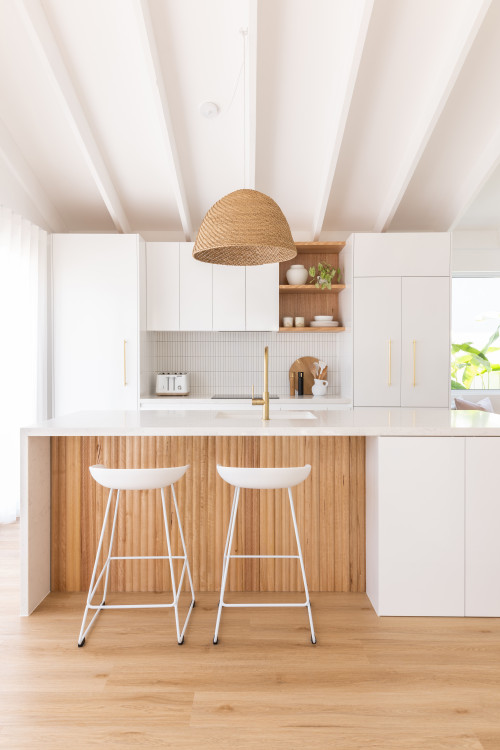 Frameless kitchen cabinets have the perfect accompaniment in a room illuminated with glass windows. Natural light radiates into your space, making it look larger and brighter while also adding a contemporary flair. Glass windows provide not only aesthetic beauty but also energy efficiency as well!
5. Choose Textured Hardware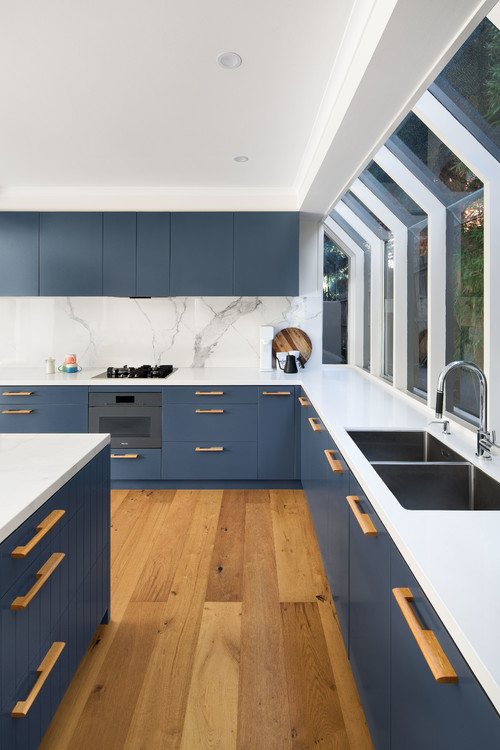 Update your modern frameless cabinets with textured hardware. Choose anything from geometric shapes to intricate patterns for a unique finish that adds personality and style to your kitchen.
6. Play with Angles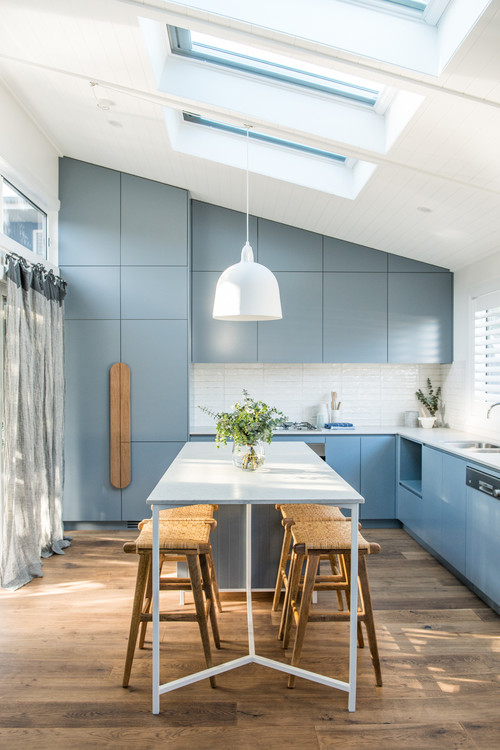 Experiment with angled cabinets and corner units. This modern style allows you to make the most of small spaces, while also creating a unique, eye-catching look.
7. Add base cabinets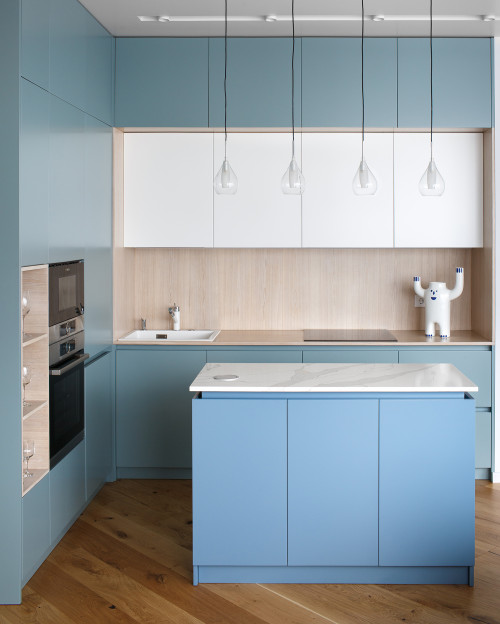 If you have a large space, add frameless base cabinets to create extra storage space. This way you can keep all of your items organized and out of sight.
8. Backsplash like a Pro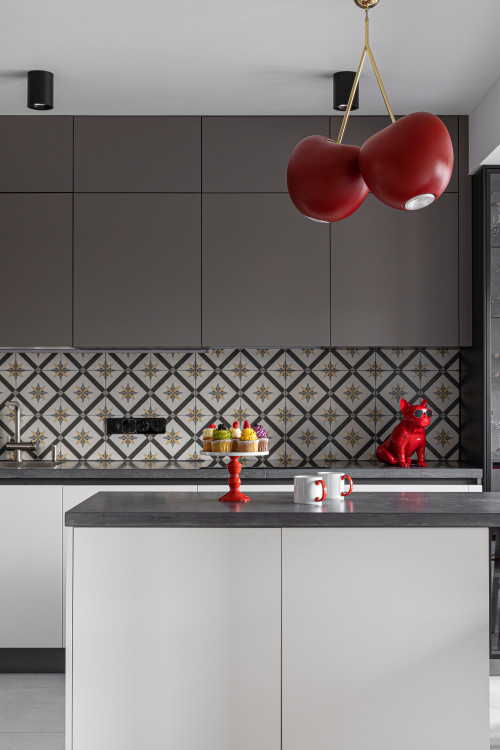 Choose a tile backsplash that complements your frameless cabinets. Go beyond the traditional white tiles and opt for something a bit more modern. Bright, patterned tiles can add interest to your space while making it look bigger. Visit Frameless Kitchen Cabinets and see how this look could work in your kitchen.
9. Create Two-Tone Look
Create contrast and interest in your space by combining two-tone frameless cabinets. Choose one color for the upper cabinets and a different shade for the lower ones, or combine white with any other hue to create a unique look that stands out. Spice up your kitchen with an eye-catching two-tone look—"The Complete Guide to Styling Two-Tone Kitchen Cabinets"!
10. Wooden Frameless Cabinets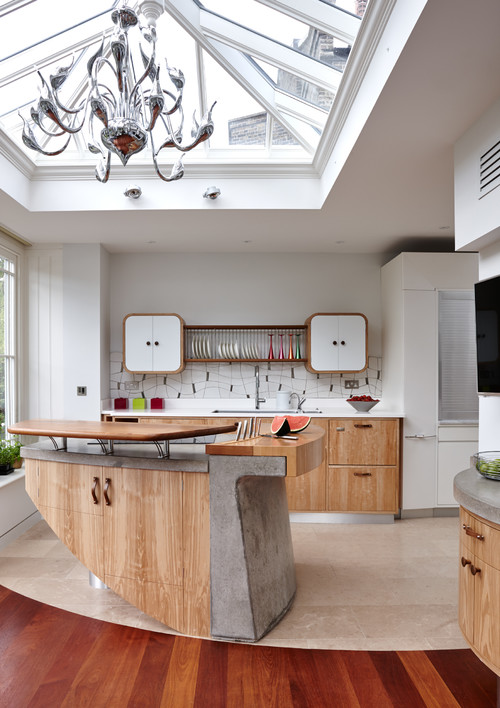 If you're looking for a warm, natural look, choose wooden frameless cabinets. This timeless style adds instant warmth and charm to any space, while also being surprisingly easy to maintain. The beauty of wood is that it ages gracefully, so you can enjoy it for years to come. "The Complete Guide to Natural Wood Kitchen Cabinets" will help you find a wooden kitchen design you love.
No matter what design ideas you choose for your space, modern frameless cabinets are the perfect choice for a sleek and stylish kitchen. With easy installation, great storage space, and durability that lasts, they're the perfect choice today's homes.
4. Customer FAQs
If you're considering Modern Frameless Cabinets with your design for your next kitchen project, here are answers to some frequently asked questions we get from customers:
1. What are slab doors?
Slab doors are one-piece cabinet doors with no frame or rails. They have a flat, simple design and don't have any raised panels or decorations.
2. Is framed cabinetry more durable than frameless cabinetry?
Frameless cabinetry is generally more durable than framed cabinetry due to its thicker box construction. The one-piece box construction used for frameless cabinets provides a stronger overall structure that prevents sagging or warping, even under heavy loads. Framed cabinets are made of different pieces that fit together. But this can cause the joints to get weak and the cabinet might sag or bend over time. Read our article "Framed vs. Frameless Kitchen Cabinets" to find out more about this topic.
3. What are euro-style cabinets?
Euro-style cabinets are a type of frameless cabinet that has become increasingly popular. They are characterized by their clean lines, minimal hardware, and hidden hinges for a sleek, modern look. They often feature full-height doors with adjustable shelves that make efficient use of space. Check out European Style Cabinets and "European Style Kitchen Cabinets: A Stylish Addition To A Modern Home" for more inspo!
5. Pricing. The Cost For Your Modern Frameless Cabinets?
This is a question that many homeowners ask themselves when they are considering a kitchen remodel. The cost of designing a new kitchen can vary depending on the size of the kitchen and the materials used. The best way to get an idea of the cost is to get an estimate for your cabinetry.
Mod Cabinetry is the leading supplier of modern and contemporary kitchen cabinets. We offer free estimates for your Modern Frameless Cabinets and high-quality cabinetry at an affordable price, with shipping to your home anywhere in the continental United States.
Want firm pricing and a firm layout? Our team will help you design your dream kitchen by providing expert advice on cabinet layout, storage solutions, and finishes that match your style. We can even modify or customize cabinets if you want something unique!
Get Started with Mod Cabinetry Today!